Best free plug-ins this week: Shapeulator, GlowComp and Plastic Funeral
This week's collection of free plug-ins brings you a subtractive synth, a versatile bus compressor and a unique distortion effect. Check out Shapeulator, GlowComp and Plastic Funeral.
Want more free plug-ins? Take a look at our archives!
Fugue State Audio Shapeulator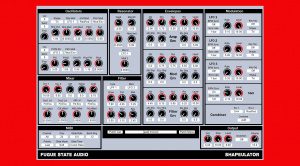 Fugue State Audio says that Shapeulator grew out of an extended modular patching session. The subtractive synth features two oscillators, one of which is paired with a wave shaper. Another unique feature is the resonator, which is a bank of tuned delays with feedback. For more sound shaping, there's a multi-mode filter, three envelopes, three LFOs and sample & hold. Two modulation sources can be mixed together in the combiner. Those are some great sound design options!
Shapeulator is a VST3 plug-in for Windows.
SNFK Music GlowComp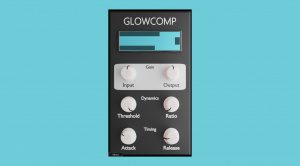 SNFK Music is bringing you GlowComp, a versatile stereo bus compressor. With gentle compression characteristics, it's designed as a "glue compressor" that helps to bring your mix together. GlowComp offers five ratios, attack and release controls, input and output gain and a nifty "LCD" screen that shows the input, output and compression values. The developer says that changing the ratio changes many internal parameters that help to add extra character to the sound.
GlowComp is available for Mac and Windows in AU and VST3 formats.
UnplugRed Plastic Funeral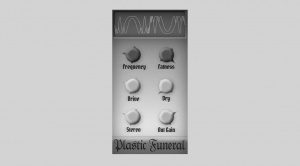 You may have guessed that Plastic Funeral by UnplugRed is all about destruction. It's a harsh and metallic distortion with an FM vibe that "sounds like a laser beam", the developer says. You can adjust the frequency, drive, fatness and stereo width. There's also a knob to blend the dry and compressed signals, as well as an overall output gain control. If you're bored by "warm" distortion effects and ready for something harsh and metallic, give Plastic Funeral a try.
Plastic Funeral is available for Windows and Linux as a VST plug-in.
Image Sources:
fugue-state-audio-shapeulator: Fugue State Audio
snfk-music-glowcomp: SNFK Music
unplugred-plastic-funeral: UnplugRed