The best Budget Headphones for Music Production
Headphones are a discrete and affordable solution for working on the go, and they're essential for monitoring while tracking. We've selected some of the best budget headphones for music production and we'll discuss some features to help you choose the right pair of cans.
Choosing the best budget headphones:
Headphones are built with different designs, so it's important to know some of the basic terminologies to ensure you pick the right type for your specific purpose:
Closed-back designs offer the best isolation, which means less spill (better for discrete monitoring)
Open-back designs can produce a more neutral sound and offer reduced ear fatigue (better for mixing)
High impedance (150-250 Ohms and higher) headphones prefer devices with integrated preamplifiers
Low impedance (anything below 80 Ohms) should perform well even with consumer devices.
Shure SRH240
If you're looking for a decent affordable option, the SRH240 is a closed-back pair of headphones that offers good isolation. This makes them useful for monitoring while tracking and you'll be able to easily work discretely.
The low impedance rating of 38 ohms means the SRH240 will perform well on a wide range of devices including consumer devices without an integrated headphone preamplifier.
Downsides? Well, the 2-meter lead is perhaps not the greatest design, but these are still great-value headphones for the price.
Sony MDR-7506
The MDR-7506 has been the industry standard in film, TV, broadcast, and music studios for decades in the US and many other countries too. They're comfortable, well-built, and offer decent isolation.
In addition, they reach low enough to deal with the frequency range found in today's more sub-heavy music styles. So whether you use them for recording or mixing, the 7506 will prove equal to the task.
One weak point, however, is the coating on the earpads tends to flake off after years of frequent use. So to avoid this, you can replace the pads with more durable ones from Dekoni.
Audio Technica ATH-M40x
The popular ATH-M40x is another excellent closed-back design with great build quality for the price. They might not be the best-sounding pair of headphones ever, but as long as you reference back and forth with your monitors, you should be OK.
They do, however, provide an excellent and long-lasting solution for discrete monitoring while tracking vocals or instruments. This is precisely why many studios have batches of them in the equipment locker.
With an impedance rating of 35 ohms, the ATH-M40x is also suitable for consumer devices and is also widely used by DJs.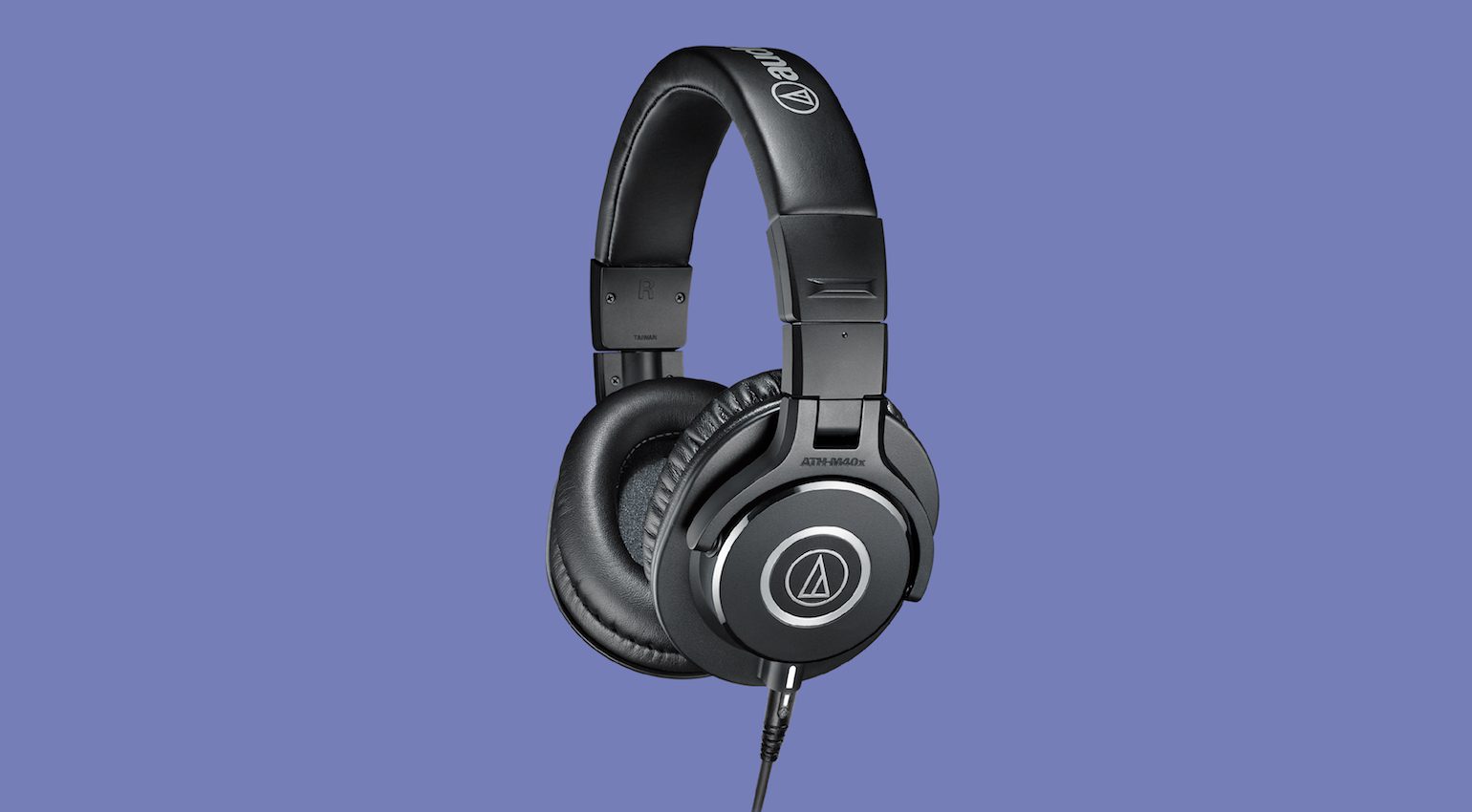 AKG K240 MKII
The classic K240 has been part of the furniture in studios since its introduction in 1975. The comfortable semi-open design makes them a great choice for mixing and editing at home or while traveling.
As a package, the K240 MKII ships with both coiled and straight cables, plus an additional set of velour earpads for additional comfort during extended hours in use.
The detail and relative neutrality you get from these headphones are the reason many producers and engineers swear by them – a great value set of cans.
Beyerdynamic DT 990 Pro
It would be impossible not to have Beyerdynamic in the conversation; after all, they did invent dynamic headphones back in 1937!  The DT 990 Pro is an open-back design that offers reduced ear fatigue, making it the better choice for mixing,
Being open-back headphones, the isolation properties aren't the greatest so they're not ideal for recording purposes. In addition, the 250 Ohms impedance rating means they will perform optimally with devices that offer preamplification.
You can find decent headphones preamps on some desktop mixers, audio interfaces, and monitor controllers, so be sure to get something portable if you plan on using the DT 990 Pro on the go.
What's your favourite?
After taking a quick poll around the Gearnews team, we found that most of us had at least one pair of AKG K240s lying around! but what are your favourite budget headphones? Do you have a favourite pair of headphones you'd like to share with our readers?
Please let us know in the comments below!
More about headphones:
Videos:
*Note: This article contains promotional links that help us fund our site. Don't worry: the price for you always stays the same! If you buy something through these links, we will receive a small commission. Thank you for your support!