Best free plug-ins this week: CHANNEV, Emergence and FourHead
This week's collection of the best free plug-ins features CHANNEV, a full-blown Neve channel strip by Analog Obsession. We've also got two very cool granular effects for inspiring sonic textures: Emergence and FourHead.
Looking for even more free plug-ins? Our archives will keep you busy for weeks!
Analog Obsession CHANNEV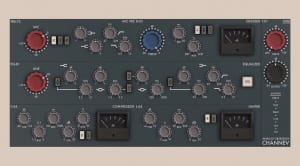 Analog Obsession's CHANNEV channel strip combines several Neve-inspired processors in one impressive plug-in. It begins with a mic preamp with 60 dB of gain, Pre-EQ and filters. There's also a de-esser with bell and soft options. In contrast to the original, the 4-band 81-style equalizer offers continuously variable frequencies. The limiter and compressor sections are based on the 2264 and each offer their own side chains. CHANNEV also has tape saturation to round things out. Phew!
CHANNEV is available for macOS and Windows in VST, VST3 and AU formats.
Daniel Gergely Emergence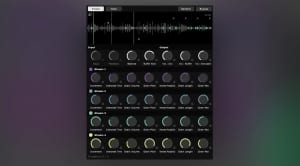 Emergence by Daniel Gergely is a real-time granulator for all sorts of inspiring, unexpected sonic textures. It offers four independent grain generation streams, each with its own set of parameters. Depending on your CPU, the plug-in can handle up to 600 grains simultaneously. It also includes high-quality grain pitch transposition with a range of ± 2 octaves. With hundreds of overlapping grains, Emergence turns any signal into unique, layered soundscapes.
Emergence is a VST3 plug-in for Windows (64 bit).
Fugue State Audio FourHead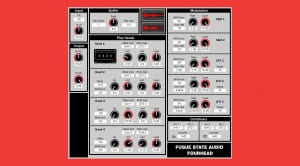 Although the developer says that FourHead is neither a delay nor a granulator, it uses concepts from both. Like a granulator, it constantly records the input in chunks. These chunks are then played back by four "play heads", much like a tape delay. Each head offers its own set of parameters and syncs to the host if desired. There are five modulators (2x S&H, 3x LFO), which can be combined in two logic modules. Add to that a feedback option, and you've got a whole bunch of ways to get creative.
FourHead is available for Windows (64 bit) as a VST3 plug-in.
Videos
Image Sources:
analog-obsession-channev: Analog Obsession
daniel-gergely-emergence: Daniel Gergely
fugue-state-audio-fourhead: Fugue State Audio