Best free plug-ins this week: SpikeQ, Puppy Snuggles and MTB
Approximate reading time: 2 Minutes
In this week's collection of free plug-ins, Low Wave Studios is back with a frequency-selective transient shaper, Owl O'Lantern releases a cuddly tremolo and Matthieu Brucher adapts the Metal Zone for bass. Here's SpikeQ, Puppy Snuggles and MTB.
Head over to our archives for many more free plug-ins!
Low Wave Studios SpikeQ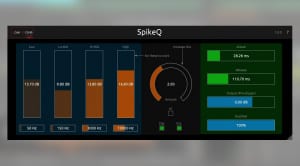 SpikeQ by Low Wave Studios is a frequency-selective transient shaper. It offers four semi-parametric EQ bands and an amount knob for setting the intensity of the effect. The attack and release times can be adjusted separately. There's also a 2x amount option for signals with a low dynamic range, and a clipper that helps to avoid output spikes. The developer says that it's a great way to make specific frequencies stand out, or to bring out elements that are buried in the mix.
SpikeQ is available for Windows and macOS in VST3 and AU formats.
Owl O'Lantern Puppy Snuggles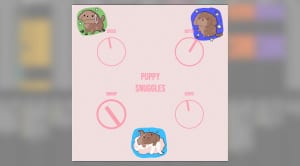 Just last week, we featured Owl O'Lantern's FAZU Bass Distortion. Now the developer is back with this cutie. Beneath the puppy-laden GUI lies a tremolo effect with the familiar speed, depth and shape controls. But Puppy Snuggles has another trick up its sleeve: The Swamp knob adds distortion and rolls of the highs whenever the tremolo reduces the volume, which resembles the behavior of vintage "Brownface" tremolos. Not sure about the looks, though…
Puppy Snuggles is available for Windows and macOS in VST3 and AU formats.
Matthieu Brucher ATK MTB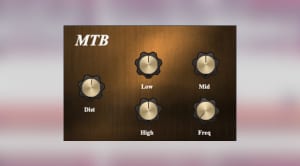 A few weeks ago, Matthieu Brucher aka ATK released MT2, an emulation of the famous Boss Metal Zone distortion pedal. Now, the developer has made some adjustments and created MTB, a version of the effect specifically tuned for bass. In addition to the front panel controls (Dist, Low, Mid, High, Freq), the plug-in offers hidden settings for the tone control Q factors, level and frequencies. If you're into distorted bass lines, give this freebie a try!
MTB is available for Windows and macOS in VST3, AU and AUv3 formats.