Best free plug-ins this week: Pneuma, Wave Manuel, Vibe Mechanic
This week's roundup of the best free plug-ins blasts off with some serious trance hooks from Pneuma's four multi-voice oscillators. We've also got Wave Manuel, an interesting waveshaping synth, and Vibe Mechanic for some tasty lo-fi vibes.
Can't get enough free plug-ins? Check out our huge archive!
Ronan Fed Pneuma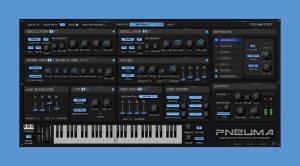 Pneuma by Ronan Fed is a beast of a synth with four multi-voice oscillators, each of which delivers up to eight voices with detune and stereo spread. That should tell you what Pneuma is all about: Fat, massive trance leads and pads are its biggest specialties. It's also got two sample oscillators, two different filter types, plenty of modulation, an arpeggiator and chord generator, and a comprehensive selection of effects. That's a whole lot of synth for a free plug-in!
Pneuma is available for Windows in VST and VST3 formats (64 bit).
Pauli Pölkki Wave Manuel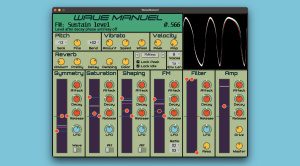 On to a completely different kind of synth. Wave Manuel is a waveshaping synth that's more on the experimental side. Through the symmetry, saturation, and shaping parameters, its morphing oscillator produces anything from classic waveforms to unique, one-of-a-kind timbres. Everything can be modulated by dedicated envelopes and LFOs. Wave Manuel also offers frequency modulation and a filter for further sound shaping, as well as vibrato and reverb effects.
Wave Manual is available for Windows and macOS in VST3 and AU formats.
Viator DSP Vibe Mechanic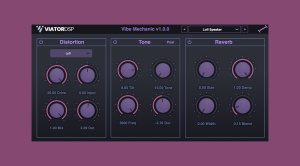 Vibe Mechanic by Viator DSP is a lo-fi effect with distortion, tone, and reverb modules. You can choose from six different types of distortion. The tone module can be inserted before or after the distortion and offers a tilt EQ and a mid band. Lastly, the reverb module lets you adjust the room size, width, and damping. You can activate the modules individually to dial in whichever kind of lo-fi flavor you'd like. Vibe Mechanic also comes with 10 presets.
Vibe Mechanic is available for Windows and macOS in VST3 and AU formats.
Videos about free plug-ins
Image Sources:
ronan-fed-pneuma: Ronan Fed
pauli-poelkki-wave-manuel: Pauli Pölkki
viator-dsp-vibe-mechanic: Viator DSP