Best free plug-ins this week: Sphere, FetSnap and L4Reverb
This week's collection of the best free plug-ins features two unconventional reverbs and a cool transient enhancer inspired by a very famous FET compressor. Spend your Sunday making tracks with Sphere, FetSnap and L4Reverb!
Head over to our huge archives to discover many more awesome free plug-ins!
Sonicbits Sphere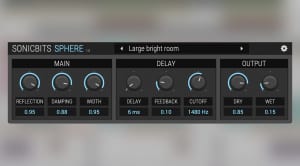 Just a couple of weeks ago, we featured Schroeder, a free reverb plug-in based on a Schroeder reverb. Now, this early concept for artificial reverberation makes another appearance in Sphere, a new free plug-in by Sonicbits. In comparison to the very basic Schroeder, Sphere offers additional controls for reflection, damping and width. They've also added a pre-delay with a maximum delay time of 250 ms and a filtered feedback path. Check out the demo below – Sphere does sound quite nice!
Sphere is available for Windows 8 or higher (64 bit) and macOS 10.11 or higher in VST, VST3 and AU formats.
Analog Obsession FetSnap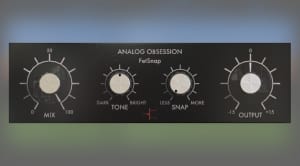 FetSnap by Analog Obsession is inspired by a "famous FET compressor", we can only assume that the developer is talking about the 1176. They say that they modified the circuit to turn it into a "colorful and snappy" transient enhancer. You can use it to enhance the attacks of drums and other percussive instruments, but they claim that it also works well on many other sources. In addition to the snap control, FetSnap has a tone knob that can be used as a tilt EQ, and mix and output level knobs.
FetSnap is available for Windows and macOS in VST, VST3 and AU formats.
Uhhyou L4Reverb
This one's a follow-up to Uhhyou's Lattice Reverb, which came out a few weeks ago. Like the predecessor, L4Reverb is based on a lattice structure. It's been expanded with 4*4*4*4 = 256 sections per channel. The developer says that it works best for long, bright reverbs. Short reverbs tend to have a metallic feel to them, according to Uhhyou. Like some of the developer's other experimental plug-ins, L4Reverb is CPU-heavy, so they recommend using the freeze function of your DAW.
L4Reverb is a VST3 plug-in (64 bit) for Windows, macOS and Linux.
Video
Audio
Image Sources:
sonicbits-sphere: Sonicbits / Gearnews
analog-obsession-fetsnap: Analog Obsession / Gearnews
uhhyou-l4reverb: Uhhyou