Best free plug-ins this week: Monolit, BLENDEQ, and Vox Amp
This week's collection of the best free plug-ins starts out with the awesome Monolit synthesizer by BLEASS. We've also got a great new EQ by Analog Obsession and a distortion plug-in for vocals. Here's Monolit, BLENDEQ, and Vox Amp.
You'll find many more free plug-ins in our archive.
BLEASS Monolit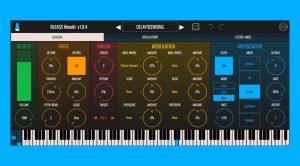 Every once in a while, a free synth comes along that's too good to pass up. Touting Monolit as "the free synth with an expensive sound", BLEASS says that it combines the analog sound of Alpha with the expressiveness of Omega. Monolit offers two oscillators, FM, various filter types, a rich LFO, and a couple of envelopes. It's also got unison and detune features for thick sounds, a built-in arpeggiator, and a nice modulation section that can respond to MPE controllers. Great stuff!
Monolit is available for macOS 10.9 and later (including Apple Silicon) and Windows 8 or later in VST3, AU, and AAX formats. There's also a version for iOS or iPadOS 11.0 or later.
Get Monolit for Mac and Windows here
Monolit for iOS in the App Store
Analog Obsession BLENDEQ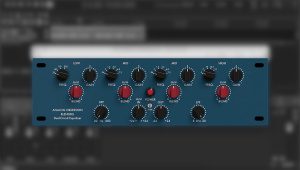 Analog Obsession is back with another fantastic free equalizer plug-in. BLENDEQ is a 4-band EQ based on emulations of two famous EQ topologies: American (A) and Non-American (N) – it's probably safe to say that we're talking API and Neve. Each band allows you to dial in a different blend of these, which is without a doubt BLENDEQ's most unique feature. The same goes for the line amps. BLENDEQ also offers a pair of pre-EQ filters, input trim, and the option to link the blend knobs.
BLENDEQ is available for macOS and Windows in VST, VST3, and AU formats.
Viator DSP Vox Amp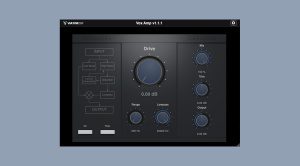 If you thought at first that Vox Amp by Viator DSP refers to a new guitar amp simulation, we're in the same boat. However, the plug-in is actually a distortion effect specifically designed for vocals. But the developer says it works great on anything. In addition to a large Drive knob and a lowpass filter, Vox Amp allows you to target specific frequencies with the Range knob. It also offers Mix, Trim, and Output level controls for fine-tuning the effect in your mix.
Vox Amp is available for macOS and Windows in AU and VST3 formats.
Videos about free plug-ins
Image Sources:
bleass-monolit: BLEASS
analog-obsession-blendeq: Analog Obsession
viatordsp-voxamp: Viator DSP