kHs ONE, Realizer, plateVerb: Free Plugins of the Week
The Kilohearts kHs ONE software synth is now FREE! Also in this week's collection of free plugins: Analog Obsession breathes life into your static tracks with REALIZER, and OSC Audio releases a nice plate reverb.
Kilohearts kHs ONE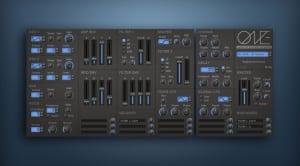 Kilohearts has discontinued support for the kHs ONE software synthesizer – and made it available for FREE! kHs ONE is a subtractive polyphonic synthesizer with a pair of oscillators and a sub oscillator per voice. It's also got a waveshaper, multimode filter, plenty of modulation, and built-in chorus and delay effects. While kHs ONE won't be updated anymore, you can now grab the installer for FREE from the Kilohearts website. Who doesn't love a free synth!
kHs ONE is available for Windows and macOS in VST, AU, and AAX formats. However, as it's now free and discontinued, there'll never be a VST3 version.
Analog Obsession Realizer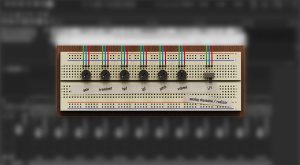 Realizer by Analog Obsession is a unique free plugin with a cool, breadboard-inspired GUI that randomizes things like gain, filtering, transients, and pitch based on the transients of the incoming signal. That's a great way to add life to static tracks like programmed drums, synths, or samples. You can even use it to simulate doubled vocal tracks! There are five knobs for adjusting the range and amount of randomization for each parameter, as well as an overall volume knob.
Realizer is available for Windows and macOS in VST3, AU, and AAX formats.
OSC Audio plateVerb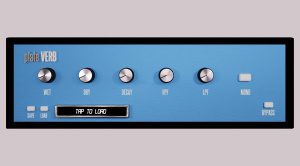 As the name suggests, plateVerb by OSC Audio is a simple plate reverb. You get separate controls for the wet and dry levels, a decay knob, and a pair of high-pass and low-pass filters for shaping the sound of the reverb tail. plateVerb also has a mono button for authentic vintage reverbs in mono, as well as the option to save and load your own presets. All parameters can be automated in your DAW. The same developer also offers a spring reverb plugin for all your vintage reverb needs.
plateVerb is available for macOS and Windows in VST, VST3, and AU formats and as a standalone app. An AUv3 version for iOS is also in the works.
Check out our archive for many more free plugins!
Videos about kHs ONE and other free plugins
Image Sources:
kilohearts-khs-one-deal-01-770x425: Kilohearts
analog-obsession-realizer: Analog Obsession
osc-audio-plateverb: OSC Audio