MIKKO2 FREE, BritBundle, Hot Potato: Free Plugins of the Week
MIKKO2 FREE gives you a taste of one of the most sophisticated guitar cabinet simulators out there. This week's collection of free plugins also includes a bundle of three essential British-style studio effects, and a unique distortion effect that can turn any track into something completely different.
ML Sound Lab MIKKO2 FREE is a sophisticated cab modeler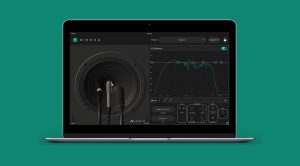 ML Sound Lab claims that its MIKKO2 guitar cabinet simulator plugin sounds better than any other cab modeler. Those are some big words, but the plugin sure looks great! While the full version costs $199 and lets you choose from no less than 38 cabs and eight freely positionable mics, the developer has released MIKKO2 FREE as a free teaser. The free version only has one cab, but that should be enough to find out if MIKKO2 really is that good.
MIKKO2 FREE is available for macOS and Windows in VST, AU, and AAX formats.
Analog Obsession BritBundle: British Studio Gear for your DAW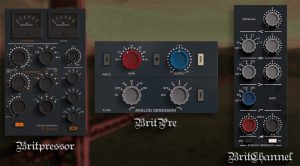 Analog Obsession has given the BritBundle a complete overhaul. The collection includes three plugins modeled after classic British (read: Neve) studio gear. BritChannel combines a mic/line preamp with a 3-band equalizer and high-pass filter. BritPressor emulates a Neve compressor, while BritPre is a mic/line amp with a pair of filters. The latest version of Analog Obsession's BritBundle comes with a new design, AAX support, and Apple Silicon support.
BritBundle is available for macOS and Windows in VST3, AU, and AAX formats.
Direkt Software Hot Potato: Unique Distortion Algorithms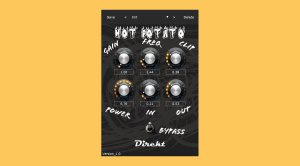 The award for the best-named free plugin this week goes to Hot Potato by Direkt Software. The developer says that it uses "innovative distortion algorithms" to "mangle, crush and distort" your sounds and that it can turn anything from simple sine waves to vocal tracks into something completely different. In addition to Gain and Clip knobs, Hot Potato offers Frequency and Power knobs for fine-tuning, as well as input and output level controls.
Hot Potato is a VST3 plugin for Windows.
Check out our huge archive for many more free plugins!
Video about MIKKO2
Image Sources:
ml-sound-lab-mikko2-free: ML Sound Lab
analog-obsession-britbundle: Analog Obsession
direkt-software-hot-potato: Direkt Software