Best free plug-ins this week: Chorus GAS, HarmonicBoost and BritBundle
What a great week it's been for free plug-ins! This week's collection features a very cool 4-voice chorus effect, a harmonic booster and a full suite of British-style channel strip plug-ins. Here's Chorus GAS, HarmonicBoost and BritBundle.
For many more free plug-ins, be sure to visit our huge archives!
Stone Voices Chorus GAS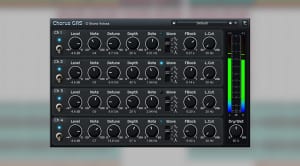 Chorus GAS is a versatile 4-voice modulation effect that offers four independent delay lines. These can be tuned to specific MIDI notes, so you can create interesting tonal chorusing and flanging effects. Each delay line also has its own LFO with four waveforms for modulation. The modulation rate and depth and the feedback can be adjusted for each voice independently. There's also a high pass filter in each line. Chorus GAS looks like a great tool for unique modulation effects!
Chorus GAS is available for Windows 7 or higher in VST and VST3 formats.
ChromaDSP HarmonicBoost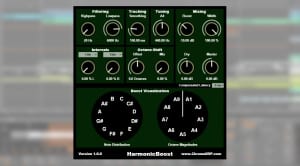 HarmonicBoost by ChromaDSP uses polyphonic pitch tracking to boost the signal with harmonically matching content. The plug-in synthesizes octave and interval shifts in real time. It has separate interval controls for the left and right channels, so you can create interesting stereo effects. There's also a smoothing knob that lets you find the right compromise between tracking speed and accuracy. High pass and low pass filters offer additional sonic shaping opportunities.
HarmonicBoost is available for macOS and Windows in VST3 and AU formats (64 bit only).
Analog Obsession BritBundle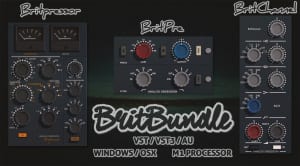 Analog Obsession has updated the BritPressor and BritChannel plug-ins and added BritPre as an extra goodie. The new plug-in uses the same preamp simulation as BritChannel, but adds low cut and high cut filters. All three plug-ins now support macOS Big Sur and the Apple M1 chip. They've also received 4x oversampling and new GUIs with Retina support. Similar updates are planned for AO's other plug-ins. Kudos to developers who put so much effort into keeping their free plug-ins up to date!
BritBundle is available for Windows 8 or higher and macOS 10.9 or higher in VST, VST3 and AUformats.
Image Sources:
stone-voices-chorus-gas: Stone Voices, Gearnews
chromadsp-harmonicboost: ChromaDSP, Gearnews
analog-obsession-britbundle: Analog Obsession