Best free plug-ins this week: Warrior, Britpressor and dpMeter5
In this week's collection of the best free plug-ins: a synth for the harder styles of electronic music, a compressor with a vintage vibe and an indispensable mastering tool. Here's Warrior, Britpressor and dpMeter5.
Check out our archives for many more free plug-ins!
Noizefield Instruments Warrior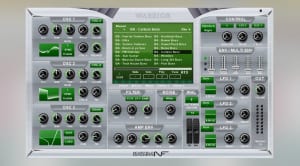 Warrior is a free software synth "for rough electronic music", as the developer puts it. It features three oscillators, two of which offer a selection of wavetables. Oscillator 3 lets you draw your own waves. With two multi-mode filters, one vowel filter, three envelopes, three LFOs, a modulation matrix with seven slots and a selection of effects, Warrior has the ingredients for wide range of in-your-face sounds. It also gives you a choice of two GUI skins.
Warrior is a VST plug-in for Windows (32/64 bit).
Analog Obsession Britpressor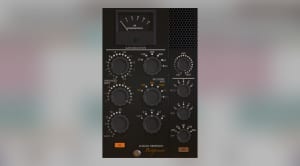 Analog Obsession's latest plug-in is a compressor/limiter modeled after vintage British solid-state devices. It offers separate threshold and release (recovery) controls for the compressor and limiter sections, as well as five compression ratio settings from 1.5:1 to 6:1 and a mix knob. There's also an external sidechain input and you can shape the sidechain signal using a high pass filter and high and mid EQ bands. This looks like a very promising free compressor!
Britpressor is available for macOS and Windows in VST, VST3 and AU formats.
TBProAudio dpMeter5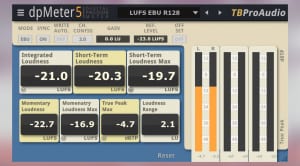 TBProAudio has updated its long-running free metering plug-in once again. An indispensable tool for mixing and mastering, dpMeter5 is a multi-channel precision loudness meter for stereo and surround applications. It offers RMS, EBU R 128, Dialog gated and TruePeak options, so you can be sure that you're getting the loudness just right. It can also record the metering result as automation data. Very useful stuff, and it's still completely free!
dpMeter5 is available for macOS (64 bit) and Windows (32/64 bit) in VST, VST3, AU and AAX formats.
Videos
Image Sources:
noizefield-instruments-warrior: Noizefield Instruments, Gearnews
analog-obsession-britpressor: Analog Obsession, Gearnews
tbproaudio-dpmeter5: TBProAudio, Gearnews