Best free plug-ins this week: dBComp, MIDI-Transformer and TrackControl
This week, our list of the best free plug-ins begins with a new compressor from Analog Obsession. We've also got a very useful tool for transforming incoming MIDI data, and a full-blown stereo toolkit.
Check out our archives for many more free plug-ins!
Analog Obsession dBComp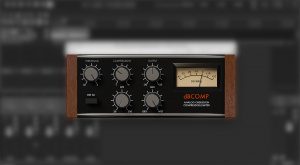 Analog Obsession says that the new dbComp compressor plug-in is great on drums, but als works on guitars and bass. It features threshold, compression and output knobs, as well as a mix knob for parallel compression and a sweepable high pass filter. There's also an external sidechain input. The attack and release times aren't adjustable, but they're program dependent and automatically follow the input level. Clicking the logo activates 4x oversampling.
dBComp is available for macOS and Windows in VST, VST3 and AU formats.
Austen MIDI-Transformer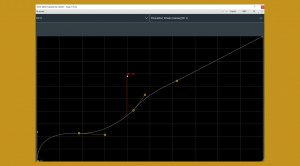 MIDI-Transformer is a useful plug-in that does just what it says: It takes incoming MIDI data and transforms it according to the specified transformation curve and destination. The curve is editable by adding and moving nodes and curve types. This lets you do all sorts of things to incoming MIDI data. For example, you can scale velocity values or change the CC number of controller data. The GUI displays a vertical line for the last captured input value, so it's also a visual MIDI monitor.
MIDI-Transformer is a VST3 plug-in for Windows.
DMG Audio TrackControl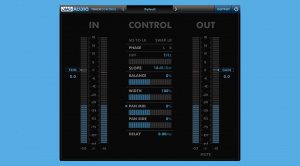 This free plug-in has been out for a while, but it deserves a mention in this column. It's also got one of the coolest promo videos we've ever seen. TrackControl is a stereo toolkit that encodes and decodes M/S, provides M/S and L/R panning and lets you adjust the stereo width. You can also invert the phase and swap the left and right channels, and there's a high pass filter with adjustable slope. A very useful tool to have in your arsenal if you're working with stereo recordings!
TrackControl is available for macOS and Windows in VST, VST3, AU, AAX and RTAS formats. You'll need to create a user account on the DMG Audio website.
Video
Image Sources:
analog-obsession-dbcomp: Analog Obsession
austen-midi-transformer: Austen
dmg-audio-trackcontrol-01: DMG Audio