Best free plug-ins this week: PREDD, Deep Jupiter and LABS Electric Guitars
This week's collection of the best free plug-ins brings you a vintage mic preamp, classic synth bass sounds and some otherworldly electric guitars. Here's PREDD, Deep Jupiter and LABS Electric Guitars.
You'll find many more free plug-ins in our archives.
Analog Obsession PREDD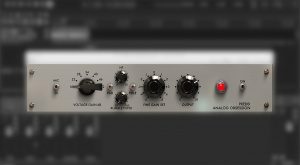 Only a couple of weeks after dBComp, Analog Obsession is back with PREDD, a vintage mic preamp and DI emulation. In addition to a mic/DI switch and main voltage gain control, the plug-in offers a -20 dB PAD, sweepable high pass filter (20 to 180 Hz), phase invert switch and variable HF boost (up to 10 dB). There's also a fine gain knob for fine adjustments of ±5 dB, and an output level control. The voltage gain and fine gain controls are fully gain compensated.
PREDD is available for macOS and Windows in VST, VST3 and AU formats.
Sample Science Deep Jupiter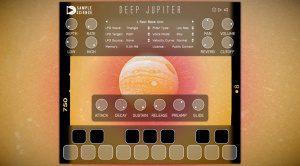 Deep Jupiter is a bass sound module featuring samples of a famous 1980s synth – you can probably guess which one. The developer says that it works well for synthwave, chillwave, retrowave and synthpop, whatever the difference may be. You can choose from three voice modes (poly, mono and legato). There's a volume envelope and assignable LFO for modulation, as well as a filter and a reverb effect. You can never have enough bass sounds, and if you're looking for classic 80s vibes, this one is worth a try.
Deep Jupiter runs on macOS (El Capitan to Mojave; Catalina and up not supported) and Windows 8.1 or higher in VST and AU formats.
Spitfire Audio LABS Electric Guitars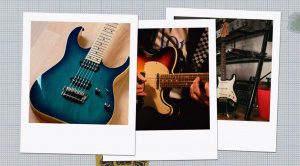 It's been a while since we've covered a release from Spitfire's awesome free LABS series, so it's about time. The latest release brings you a collection of classic electric guitar sounds suitable for a range of styles. The library contains plucks, sustained notes and strumming rhythms. It's all accessed through Spitfire's LABS player plug-in. You'll need to create a user account and download Spitfire's library manager to download and activate the library. Be sure to check out the other LABS releases, as well.
LABS Electric Guitar requires macOS 10.10 or higher (M1 supported) or Windows 7 or higher (64 bit). It's available in VST, VST3, AU and AAX formats.
Get LABS Electric Guitars here
Video
Image Sources:
analog-obsession-predd: Analog Obsession
sample-science-deep-jupiter: Sample Science
spitfire-audio-labs-electric-guitar: YouTube / Spitfire Audio