Best free plug-ins this week: BUSTERse, Wizard and MackEQ
We've got a bunch of useful tools in this week's collection of free plug-ins: A stereo bus compressor with extras, a stereo widener and a funky 90s lo-fi EQ/distortion. Here's BUSTERse, Wizard and MackEQ.
Check out the huge collection of free plug-ins in our archives!
Analog Obsession BUSTERse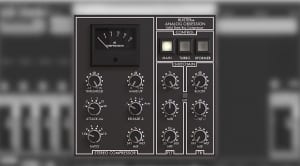 Analog Obsession has updated his emulation of this classic console compressor. BUSTERse is a stereo compressor with the essential threshold, ratio, attack, release and make-up parameters and a mix control. The plug-in also includes a comprehensive sidechain filter with HF and mid bands and a low cut filter, as well as a transient shaper with an attack boost, tilt EQ and mix knob. The latest version features improved DSP code and adds 4x oversampling and Retina/HiDPI support.
BUSTERse is available for Windows and macOS in VST, VST3 and AU formats.
AudioFusion:Bureau Wizard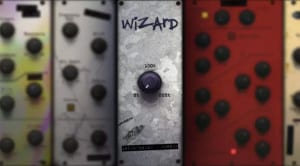 Wizard by AudioFusion:Bureau takes the one-knob concept to the extreme. This simplistic plug-in is a stereo widener for mono and stereo signals. Its only knob lets you adjust the intensity of the effect from 0% to 200%. AudioFusion:Bureau says that the plug-in is mono compatible, so you won't run into phasing problems when using it on a mono signal. If you need a simple solution for turning mono into stereo or making stereo tracks wider, let Wizard do its magic.
Wizard is available for Windows and macOS in VST, VST3, AU and AAX formats.
Airwindows MackEQ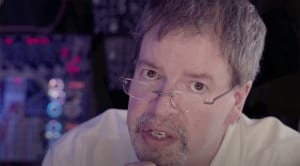 Here's the sequel to Mackity, which Airwindows had released a few weeks ago. That one gave you the input section of the classic pre-VLZ Mackie 1202 mixer. MackEQ adds the 2-band equalizer section of the budget desk, or as Airwindows puts it: "Mackie distortion but with treble and bass controls added". Chris continues: "Nothing about this sounds nice. You might want to pad down the output if you try: it's pretty horrifying." Just what you need for authentic 90s underground.
MackEQ is available for Windows and macOS in VST and AU formats.
Videos
Image Sources:
analog-obsession-busterse: Analog Obsession
audiofusion-bureau-wizard: AudioFusion:Bureau
airwindows-mackeq: YouTube / Airwindows