Best free plug-ins this week: SPACEXPANDER, Mackity and Reverse Delay
This week's collection of free plug-ins starts off with a great spring reverb rack extension for Reason. We've also got an emulation of the input stage of a classic Mackie Mixer and a very useful reverse effect. Check out SPACEXPANDER, Mackity and Reverse Delay.
For more free plug-ins, visit our archives.
SPACEXPANDER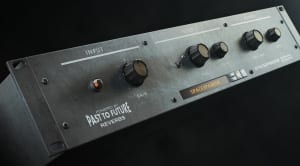 This free Rack Extension for Reason is a collaboration effort by Ekssperimental Sounds Studio and Past To Future Reverbs. It's a spring reverb module based on impulse responses, which were combined with a tube amplifier and dual-mode filter to deliver classic spring reverbs straight to your Reason rack. There's also a dry/wet mix knob and an output level control. You can choose from eight different IRs and the filter cutoff frequency can be controlled via a CV input on the back.
SPACEXPANDER is currently only available as a Rack Extension for Reason. The developer says that VST and AU versions are in the works.
Airwindows Mackity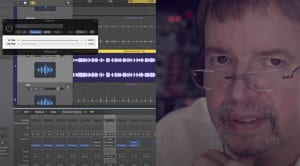 Chris aka Airwindows has been on a roll recently. After Galactic, he's now back with an emulation of the input stage of the original (pre-VLZ) Mackie 1202. This compact mixer shaped the sound of countless underground tracks throughout the 90s. The Mackity plug-in brings the raw punch of the 1202 to your DAW. This one's not about emulating expensive high-end equipment, but about a tiny mixer whose "spongy slam and gleaming brain-fry overload" (Airwindows) had a huge impact on 90s underground.
Mackity is available for Windows and macOS in VST and AU formats.
Saschart Reverse Delay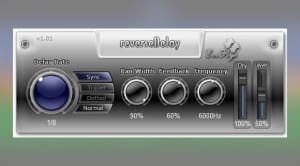 Reverse Delay by Saschart is just what it says it is: a reverse delay effect. The delay rate can sync to the song tempo and offers various rhythmic subdivisions. In addition to the essential feedback, dry and wet controls, Reverse Delay includes a pan width knob for alternating left and right delays, and a low pass filter for shaping the sound. The developer says that it uses very little CPU power. If you like it, check out Saschart's many other free plug-ins – there's a whole bunch of them.
Reverse Delay is available for macOS and Windows in VST and AU formats.
Videos
Image Sources:
ekssperimental-sound-studios-spaceexpander: Ekssperimental Sounds Studio
airwindows-mackity: YouTube / Airwindows
saschart-reverse-delay: Saschart