Best free plug-ins this week: HZ Delay, Ymer and Crystal Harp
This week's collection of the best free plug-ins includes a characterful delay with added saturation, a distortion effect that lets you zoom in on specific frequencies and a unique sampled Crystal Harp instrument. Check out HZ Delay, Ymer and Crystal Harp.
You'll find many more free plug-ins in our archive!
Higher HZ HZ Delay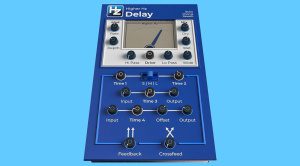 Higher HZ says that HZ Delay is a delay plug-in that "deliberately does some things oddly". Looking at the plug-in's signal flow diagram, they've clearly got a point. Firstly, there are three delay lines that are intertwined in mysterious ways. You can adjust their delay times independently, and use knobs such as feedback and crossfeed to create one-of-a-kind effects. In addition to this, HZ Delay also includes modulation, filters and saturation to spice things up.
HZ Delay is available for Windows and macOS in VST and AU formats.
Fanan Team Ymer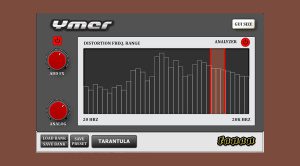 Ymer by Fanan Team is a distortion plug-in for Windows that lets you specify the exact frequency range to which the effect should be applied. A real-time analyzer makes it easy to find relevant frequencies. After that, it's a matter of dialing in the desired amount of distortion and adjusting the analog knob for additional character. Focusing the distortion effect on specific frequencies can produce some pretty unique effects, and it also helps to keep your mixes clean.
Ymer is a VST and VST3 plug-in for Windows.
Sample Science Crystal Harp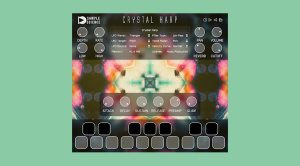 A crystal or singing harp is a unique instrument that consists of crystal tubes on an acrylic or wooden frame. Striking the tubes with a mallet produces ethereal, floating and glass-like sounds that lend themselves perfectly to ambient and new-age music. Sample Science has condensed the sound of this rare instrument into a free plug-in, where you can further shape the sound using the integrated LFO, reverb, filter, and envelope. Beautiful!
Crystal Harp is available for macOS and Windows in VST, VST3 and AU formats. Alternatively, you can download a version for Kontakt 5/6, and there's even a version for Decent Sampler (free), which also runs on Linux.
Videos about this week's free plug-ins
Image Sources:
higher-hz-hz-delay-01: Higher HZ
fanan-team-ymer: Fanan Team
sample-science-crystal-harp: Sample Science