Best free plug-ins this week: panflow, C-Delay, and LUveler
This week's collection of the best free plug-ins includes a very cool creative panning tool, a chorused delay, and an incredibly useful dynamics tool for digital publishing. Spend your Sunday experimenting with panflow, Deelay, and LUveler!
As always, our archive is the place to go if you're looking for more free plug-ins!
Audiomodern panflow
panflow by Audiomodern allows you to create custom, tempo-synced panning curves with ease. Firstly, you can choose from smooth or stepped curves that sync to your DAW tempo at adjustable rates. Furthermore, there are a bunch of randomization features, including an Infinity mode, which randomizes the curve on each bar. You can also control the action via MIDI, and there's even a MIDI output that allows you to use the panflow curve to control other things in your DAW.
panflow is available for macOS 10.12 or higher (including M1), and Windows 7 or higher in VST, VST3, AU, AAX, and stand-alone formats. There's also a version for iOS.
Anwida Soft C-Delay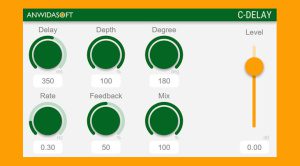 C-Delay by Anwida Soft specializes in modulated, chorused delays. The developer says that the plug-in delivers anything from wide stereo choruses to long, modulated delays. You can also use it for spatial enhancing. In addition to the familiar delay, feedback, mix, and level controls, C-Delay offers Rate, Depth, and Degree knobs for controlling the modulation. The plug-in is now available for free if you set up an account on the developer's website.
C-Delay is available for macOS 10.10 or higher and Windows 7 or higher in VST3 and AU formats.
Thomas Mundt LUveler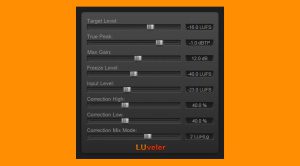 Now for something a bit more technical. LUveler by Thomas Mundt is a loudness and dynamics modification plug-in designed to ensure compliance with common standards. The developer says that it offers precise and transparent dynamics control and maintains the sound quality even when the compressors and limiters are hard at work. Applications include loudness matching, automatic leveling of podcasts, and controlling loudness without affecting the dynamic range.
LUveler is available for Windows and Linux in VST2 and LADSPA formats.
Videos about free plug-ins
Image Sources:
audiomodern-panflow: Audiomodern
anwidasoft-c-delay: Anwida Soft
thomas-mundt-luveler: Thomas Mundt