Best free plug-ins this week: Natasha, Mouthin' Off and Drag
Ah, Sunday! Time for another round of free plug-ins. This week, we've got a binaural ambience plug-in, a fun beat box rompler and a synth for Goa and Psytrance leads. Here's Natasha, Mouthin' Off and Drag.
For many more free plug-ins, head over to our archives!
Audiofusion:Bureau Natasha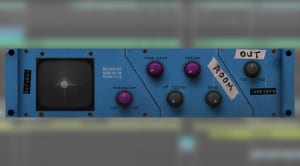 I was a bit reluctant to include Natasha in our list of free plug-ins, because the developer says that it'll only be free for an (unspecified) period of time. But this type of effect is a rarity among freeware plug-ins, so I figured it should be included. Natasha is a binaural environment modeling plug-in. It lets you adjust the room size and reflections, and move the listening position around using an X/Y pad and elevation knob. There's also a high pass filter and damping.
Audiofusion:Bureau Natasha is available for Windows 8.1 or higher (VST) and macOS 10.10 or higher (VST, VST3, AU, AAX).
Meet Natasha here
Reflekt Audio Mouthin' Off
This one will take you back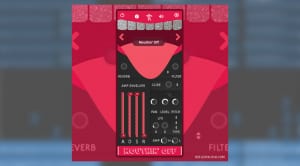 to the streets of NYC in the 80s. If you're into old school hip hop, but suck at beatboxing, Mouthin' Off has got you covered. The plug-in contains over 100 sampled beat box sounds, all of which came from the human mouth, the developer says. You also get an amp envelope, filter, glide and LFO. I'm not a fan of their distribution scheme, which requires you to follow the developer on Instagram, tag three people and send a DM to get the download link. But if you're looking for some serious human beatboxing skillz for your next track, it's worth checking out.
Mouthin' Off is available for Windows and macOS in VST, VST3 and AU formats.
Get Mouthin' Off here
Beatassist.eu Drag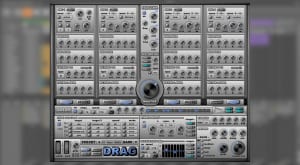 Beatassist.eu has recently released a whole bunch of free synths and drum machines, such as BAT-S12, Esfera 2 and ITS. Their latest creation goes by the name of Drag. It's a virtual synthesizer aimed at producers of Goa and Psytrance music. Drag has four oscillators, each of which comes with its own filter and three envelopes. There's also a Gator for rhythmic trance gate patterns, as well as chorus, reverb and octave stepper effects. They say it's for Goa and Psytrance, but I'm sure that Drag could be useful in other electronic genres, as well.
Drag is a VST/VST3 plug-in for Windows (64 bit).
Download Drag here
Videos
Audio demos
Image Sources:
audiofusion-bureau-natasha: Audiofusion:Bureau / Gearnews
reflekt-audio-mouthin-off: Reflekt Audio / Gearnews
beatassist-eu-drag: beatassist.eu / Gearnews