Free plug-ins this week: Neutrox Creme Rinse, Cassette Transport, Trumpet Fields
Amidst the Coronavirus crisis, I think we could all use some distraction. What's better to keep yourself occupied in self-isolation than free plug-ins? This week, we've got a new multi-effects rack, a tape transport simulation and some otherworldly trumpets. Here's Neutrox : Creme Rinse, Cassette Transport and LABS Trumpet Fields.
You'll find many more free plug-ins in our archives.
Also, many developers are currently offering free or discounted plug-ins and other music content to help you cope with isolation. Here's our list.
AudioFB Neutrox : Creme Rinse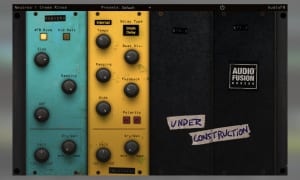 After Natasha, Audiofusion:Bureau is back with Neutrox : Creme Rinse. It's a multi-FX rack with four slots, of which only the first two are filled in this free version. Neutrox : Creme Rinse includes a reverb and a delay. The offers two settings (AFB Room, Old Hall), size, damping and a high pass filter. The delay offers tempo sync, damping, and some stereo effects.
Neutrox : Creme Rinse is available as a VST plug-in for Windows and in VST, VST3, AU and AAX formats for Mac.
Get Neutrox : Creme Rinse here
Wavesfactory Cassette Transport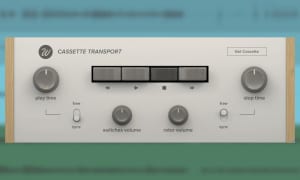 Cassette Transport is the ideal companion to the Cassette tape simulation plug-in, which Wavesfactory released last year. Cassette Transport is free and simulates the effect of the tape speeding up and slowing down. You can set the play and stop times, and even sync them to the host tempo. The plug-in also simulates the noises from the buttons and rotor. Sounds like fun!
Cassette Transport runs on Mac and Windows in AAX, AU, VST and VST3 formats (64 bit only).
Download Cassette Transport here
Spitfire Audio LABS Trumpet Fields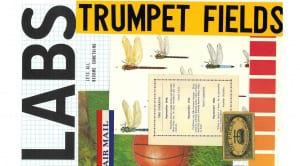 The LABS series keeps growing. For LABS Trumpet Fields, Spitfire recorded two trumpet players playing long notes with some added growls, bends and other effects. You also get five reverbs to choose from. As always, the result sounds quite unique and will spark your creativity.
The Spitfire Audio LABS player plug-in is available for Windows and Mac (VST, VST3, AAX, AU).
Videos
Image Sources:
audiofb-neutrox-creme-rinse: Audiofusion:Bureau / Gearnews
wavesfactory-cassette-transport: Wavesfactory / Gearnews
spitfire-audio-labs-trumpet-fields: Spitfire Audio