Best free plug-ins this week: Ton Geraet 1, BAFEX Studio and Tape Cassette 2
What a week for free plug-ins! The wonderfully twisted waveform morphing synthesizer Ton-Geraet 1 is now freeware. We've also got a full suite of no less than 40 free effects, and an update for the unique cassette emulator Tape Cassette.
Want more? You'll find heaps of free plug-ins in our archives.
SyS Audio Research Ton-Geraet 1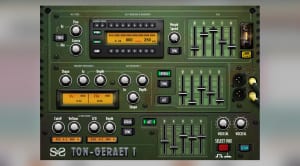 Ton-Geraet 1 was released in 2016 after a development process that took about six years. It's a strange beast. Inspired by techniques used by sound designers to maximize the potential of the C64's SID chip, Ton-Geraet 1 sequentially switches and morphs waves to create a wealth of over- and sub-tones. And as if this wasn't twisted enough, there's also a dual FM unit and an AKAI S1000-inspired 12-bit low pass filter. As of this week, this one-of-a-kind synth has become freeware for all to enjoy.
Ton-Geraet 1 is a VST plug-in for Windows 7 or higher (32/64 bit).
beatassist.eu BAFEX Studio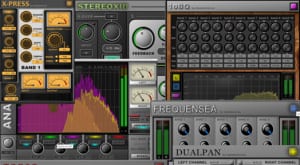 BAFEX Studio is a massive bundle of 40 free plug-ins from beatassist.eu. It's comprised of 7 collections, which you can also download individually if you don't need the whole shebang. I'm counting seven different delays, seven compressors and seven EQs. There's also a bunch of filters and modulation effects, stereo spreaders and metering tools. That's an impressive plug-in package, and it's free! Although the developer does ask that you consider making a donation, which seems appropriate.
BAFEX Studio is available for Windows 7 or higher in VST / VST3 formats (32/64 bit).
Caelum Audio Tape Cassette 2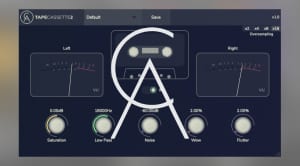 Caelum Audio has updated Tape Cassette to version 2. The quirky cassette tape simulation plug-in first came out in December. The developer says that they've improved the saturation algorithm and wow/flutter engine. They've also added sampled tape noise and implemented a selectable Type 1 cassette impulse response and oversampling. The new version also sports a redesigned GUI with new VU meters. Check out the demo below – it does much more than lo-fi effects.
Tape Cassette 2 is available for macOS 10.11 or higher (AU, VST3) and Windows 7 or higher (VST3).
Videos
Audio demos
Image Sources:
sys-audio-ton-geraet-1: Sys Audio Research / Gearnews
beatassist-eu-bafex-studio: beatassist.eu
caelum-audio-tape-cassette-2: Caelum Audio / Gearnews