Best free plug-ins this week: Samplab, J_NO Chorus and Bad Contact
This week's collection of free plug-ins includes an awesome tool that allows you to edit individual notes in your samples. We've also got an emulation of the famed Roland Juno chorus, and a cool lo-fi plug-in that emulates bad connections, power switches and other lo-fi goodness.
As always, head over to our archives if you're looking for more free plug-ins.
Samplab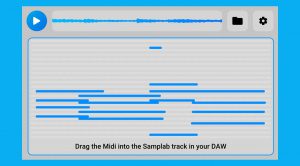 Once in a while, we come across a free plug-in that's so good and so useful that we can't believe it's free. Samplab detects individual notes in polyphonic audio samples and displays them on a piano roll, where you can change notes by dragging them anywhere you'd like. Press play, and the sample is played back using the new notes, which can also be exported as a MIDI file. Even though many DAWs now offer similar functions, Samplab makes the process very easy and straightforward. Thumbs up!
Samplab is available for macOS and Windows in AU and VST3 formats.
Alex Bell J_NO Chorus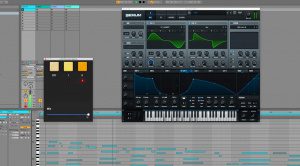 Developer Alex Bell has created an emulation of the famous Chorus effect from the Roland Juno series synthesizers of the early 1980s. Like the original, the interface consists of only three simple buttons: On/off, Chorus I and Chorus II. It's also possible to activate both choruses at the same time for a third type of effect. He's added a mix slider, so you can blend in as much of the effect signal as you'd like. You can't go wrong with a Juno chorus, and this one's a great free alternative for macOS and iOS!
J_NO Chorus is available for macOS (10.15 or higher), iOS and iPadOS in AUv3 and AUv2 formats.
Rawoltage Bad Contact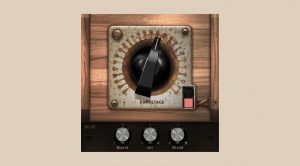 Does your gear work too well? The Bad Contact vst concept is a great way to add all those imperfections like noise, knob crackling and transformer hum back into your audio. Turn the big knob for harsh crackling, hit the power button for a nasty pop sound, or add hum and dirt with the knobs on the bottom. Then crank up the voltage to increase the volume. You can use these effects creatively to create unique beats and effect loops, or add some tasty noises to your samples and recordings.
Bad Contact is a VST and VST3 plug-in for Windows.
Video
Image Sources:
samplab-01: Samplab
adam-bell-j_no-chorus-01: Alex Bell
rawoltage-bad-contact: Rawoltage