Best free plug-ins this week: Lens Free, Nano Saturate, Hz Multiplier
This week's collection of free plug-ins brings you three essential studio tools: a multiband compressor, a saturator, and a doubler/chorus effect. Here's Lens Free, Nano Saturate, and Hz Multiplier.
Head over to our archives for many more free plug-ins!
Auburn Sounds Lens Free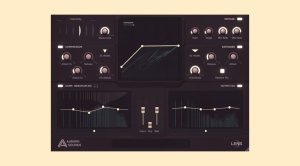 Lens by Auburn Sounds is a newly released multiband compander with comprehensive controls and many useful features like a sidechain EQ and variable stereo link. However, the best thing is that there's a free version that costs you absolutely nothing. Lens Free has all the features of the full version ($49.35) minus the expander section. With up to 64 bands of compression, Lens Free is a great way to add punch and clarity to your tracks.
Lens Free is available for Windows, macOS, and Linux in VST, AAX, AU, and LV2 formats.
OneClickChords Nano Saturate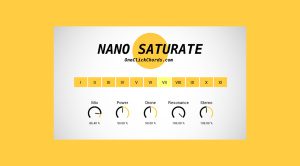 Nano Saturate by OneClickChords is a free saturator plug-in mainly designed for progressive house. That seems like a narrow scope, but there's nothing stopping you from using it in any other style. Nano Saturate includes 11 different saturation algorithms. You can adjust the Mix, Power, Drone, Resonance, and Stereo controls to adjust the effect to your liking. A hidden limiter feature ensures that your output level doesn't go out of bounds.
Nano Saturate is a VST3 plug-in for Windows.
Higher HZ HZ Multiplier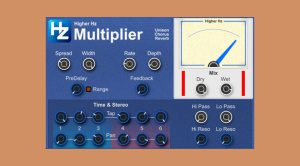 HZ Multiplier by Higher HZ delivers anything from simple doubling to chorus and flanger effects to reverb and echo. It offers six modulated delay taps, each with their own time and pan controls. You can adjust the overall spread and width and the rate and depth of modulation, and apply some feedback for good measure. Furthermore, there's a pair of resonant high pass and low pass filters, as well as a pre-delay section. A do-it-all modulation effect!
HZ Multiplier is available for Windows and macOS in VST, VST3, and AU formats.
Videos about free plug-ins
Image Sources:
auburn-sounds-lens-free: Auburn Sounds
oneclickchords-nanosaturate: OneClickChords
higher-hz-hz-multiplier: Higher HZ