Best free plug-ins this week: PaulXStretch, Tarabia Distortion and DH-TransientShaper
This week's collection of the best free plug-ins includes the return of PaulXStretch, everyone's favorite extreme time stretching tool! We've also got a unique distortion effect and a simple, but useful transient shaper.
In the mood for even more free plug-ins? Here you go!
Sonosaurus PaulXStretch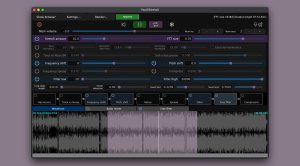 The PaulXStretch plug-in, based on the legendary Paul's Extreme Sound Stretch algorithm first introduced in 2006 or so, was a favorite tool for many producers until development ceased a few years ago. Guess what – Sonosaurus has brought it back! While the new version comes with an updated GUI, the famous algorithm that stretches audio to extreme lengths to create unique ambient soundscapes, is still the same. It's also available for almost any platform you could wish for. Rejoice!
PaulXStretch is currently available for macOS (standalone, AU, VST3, AAX), Windows (standalone, VST3, AAX), Linux (VST3), and iOS (standalone, AUv3). It's also open source, so you can download the source code to adapt it to your needs.
Smaolab Tarabia Distortion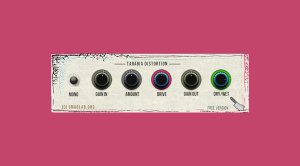 Smaolab has updated the unique Tarabia Distortion plug-in. The developer says that the new version is based on a refined version of the same algorithm with better clipping. It also features some additional controls. Smaolab says that the plug-in provides a soft distortion effect that can increase and shape the transients. You can adjust the input and output gain, effect amount, drive, and dry-wet mix. They're apparently also working on two all-new distortion plug-ins, which are coming soon.
Tarabia Distortion is available for Windows and macOS in VST, VST3 and AU formats.
DTM Hacker DH-TransientShaper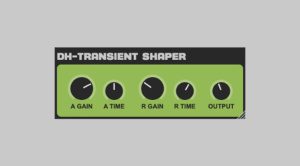 Following up on last week's bundle of modulation effects, DTM Hacker is back with a simple transient shaper for the Mac. Like all DTM Hacker plug-ins, DH-TransientShaper keeps it really simple: Attack gain, attack time, release gain, release time, output level – five knobs are all it takes to shape the transients of your recordings and audio tracks. If you're into straightforward tools for quick and easy adjustments, this should be right up your alley.
DH-TransientShaper is a VST3 and AU plug-in for macOS.
Videos about free plug-ins
Image Sources:
sonosaurus-paulxstretch: Sonosaurus
smao-lab-tarabia-distortion: Smao Lab
dtm-hacker-dt-transientshaper: DTM Hacker