The Best Izotope Ozone Alternatives for Mastering at home
Izotope Ozone has long been the gold standard in home-mastering plugin suites. From its AI-assisted workflow to its unique sound-shaping capabilities, it's easy to understand why. But there may be reasons to look for an Izotope Ozone Alternative. We have selected the best VSTs to replace Ozone for mastering – both paid and free options!
Izotope Ozone – Mastering suite for professionals and enthusiasts
Few other plugins are as highly regarded and as popular as Izotope Ozone when it comes to mastering audio. The suite offers a whole array of effects to shape your tracks towards a professional loudness level and sonic character. Ozone has been extremely popular among many home producers, as the suite offers all the tools you need to master your tracks.
There are three editions: Ozone Elements, Ozone Standard and Ozone Advanced. When searching for an Izotope Ozone Alternative, bear in mind which version you're comparing a plugin to. Ozone Elements includes the VST's AI assistant that analyses your track and offers settings for width and dynamics. Unlike the bigger versions, Elements does not allow to edit these settings in detail.
With Ozone Standard you get the same AI assistant with a more detailed workflow. The assistant will suggest settings for a professional-sounding master, but you can also add any of the 15 modules yourself. And with the biggest edition, Ozone Advanced, you can load each of Ozone's included EQs, Compressors, and other effects as individual plugins. It also includes two additional sound-shaping modules: Impact and Stabilizer.
What features does an Izotope Ozone alternative have to offer?
Perhaps you're a purist, skeptical of the burgeoning reliance on AI, or maybe you're on a budget, seeking a more cost-effective, even free alternative. Or, you might simply prefer a different workflow that better aligns with your creative approach. Maybe you're more old-school and you just need pages of knobs and VU meters to feel at home?
And while Ozone offers a variety of analog emulations among its included effects, a certain sonic character of an iconic limiter or mastering EQ might be what you're after. Or you're the opposite: mastering is a dark art for you and you'd rather send your tracks somewhere and receive the fully mastered version?
As there are so many different effects within Ozone, replacing it as a whole can only ever partly succeed. While there are certainly mastering EQs, compressors, and limiters that more than equal those in Ozone, and you could even find at least similar VSTs for Ozone's Tonal Balance Control technology, there is no othersingle VST that has all of this under one roof in one workflow. Best to keep this in mind for our list.
In case, you've decided to go with the original, you can get Izotope Ozone Elements*, Ozone Standard*, and Ozone Advanced* at Thomann.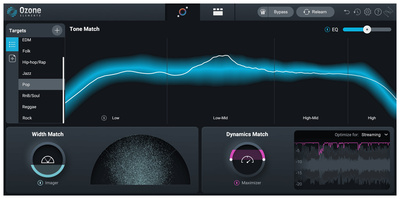 iZotope Ozone 10 Elements Download


iZotope Ozone 10 Standard Download


iZotope Ozone 10 Advanced Download
IK Multimedia T-Racks 5 and Lurssen Mastering Console
To keep things fair, we're only going to name each manufacturer once on this list. Technically speaking, IK Multimedia T-Racks 5 and IK Multimedia Lurssen Mastering Console are two completely different products, both aimed at mastering.
There are four editions of IKM T-Racks 5 and the smallest one, the CS edition, is even free! Then it goes up until the mighty T-RackS 5 Max edition. And that giant bundle includes a staggering 53 different effects plugins, all of which are at least in part emulations of legendary studio gear. You get a huge variety of tape emulations, reverbs, analog EQs, and more.
The Lurssen Mastering Console by IKM aims more toward an all-in-one solution and is a much closer approximation of an Izotope Ozone alternative. While it does not offer an AI assistant, the VST offers 40 genre templates. Based on these, settings for every section of the mastering chains are set. It even works in surround settings.
IK Multimedias T-RackS 5* and IKM Lurssen Mastering Console* are both available at Thomann.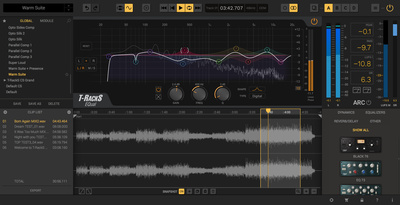 IK Multimedia T-RackS 5 Download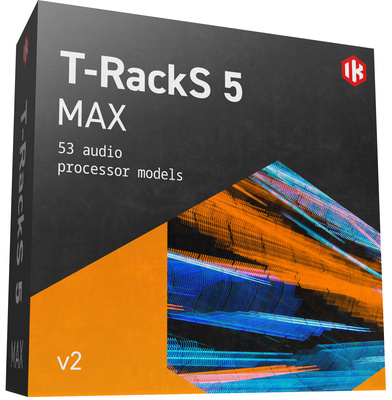 IK Multimedia T-RackS 5 MAX Download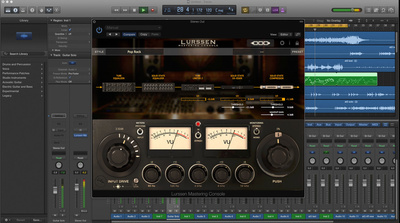 IK Multimedia Lurssen Mastering Console Download
Ozone alternative Sonible – AI-assisted mastering
Sonible have made quite a name for themselves in the last few years with a range of AI-assisted plugins. Because smart:EQ 3, smart:comp 2, and smart:limit don't just boast tired AI lingo without actual results. Quite the contrary.
Each plug-in includes a similar AI assistant to the one Ozone offers. And each VST has received a growing number of glowing reviews. Sonible has made it a point to create a similar workflow in their plug-ins as Ozone offers: an intuitive, simplified user interface, detailed settings under the hood, similar color scheme.
And while these three plug-ins from Sonible are not on the cheap side, the results speak for themselves. In addition, Sonible offers similar metering capabilities with true:balance and true:level compared to Ozone's Tonal Balance Control. All of the Sonible plug-ins are available at Thomann*.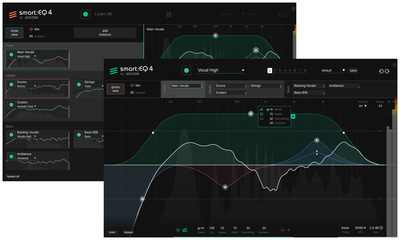 Sonible smart:EQ3 Download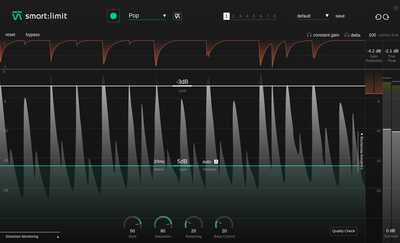 Sonible smart:limit Download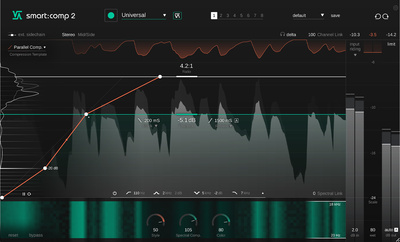 Sonible smart:comp 2 Download
Fabfilter Pro-Q3, Pro-MB, Pro-L2 and more
You can't talk about mastering at home and not mention the brilliant line of VSTs from Fabfilter. Pro-Q3 is widely regarded as the best-sounding, most intuitive, and one of the most versatile EQs both for mixing and mastering. And Fabfilter's limiter Pro-L2 became a quasi-standard in at-home mastering in electronic music production in the last few years
Pro-MB's flexibility as a multiband compressor, both in workflow and sound, is still the one to beat in that category. And with Pro-C2, you get the choice of either a fantastic clean compressor or a variety of extremely accurate analog emulations. You don't get any AI assistants and these plug-ins are separated by design compared to Ozone. But Fabfilter's VSTs are some of the best Izotope Ozone alternatives on the market.
Fabfilter's plugins are all available at Plugin Boutique*.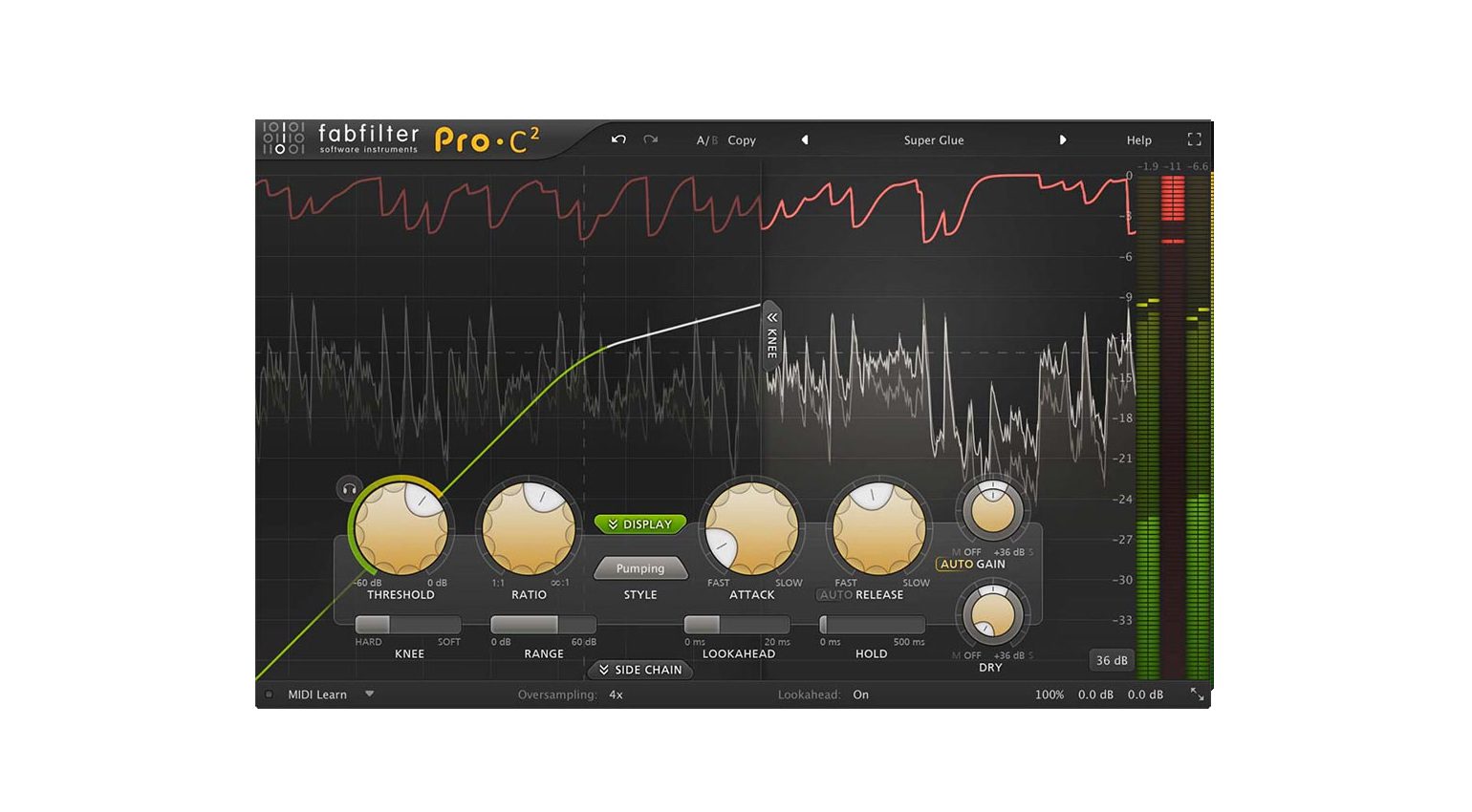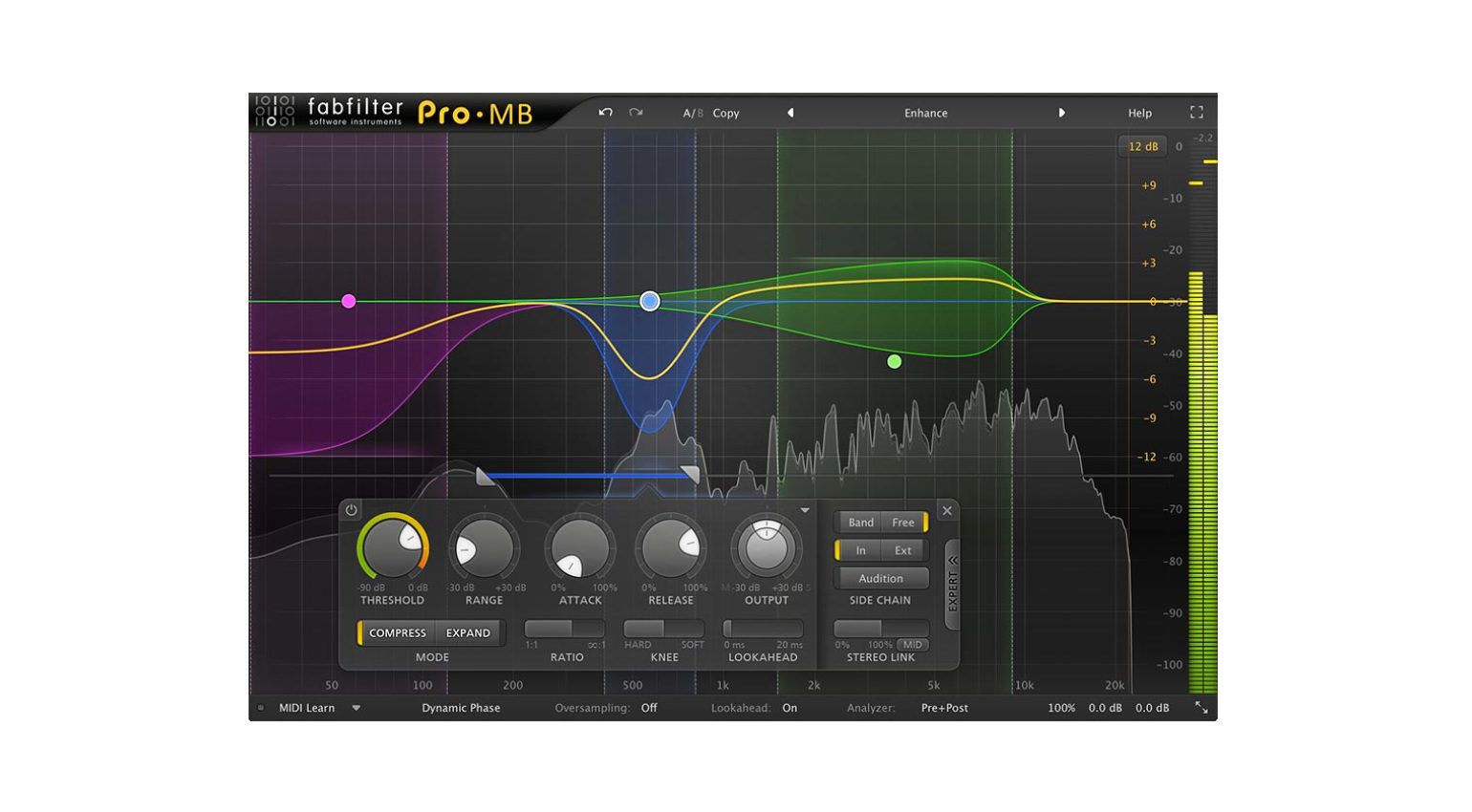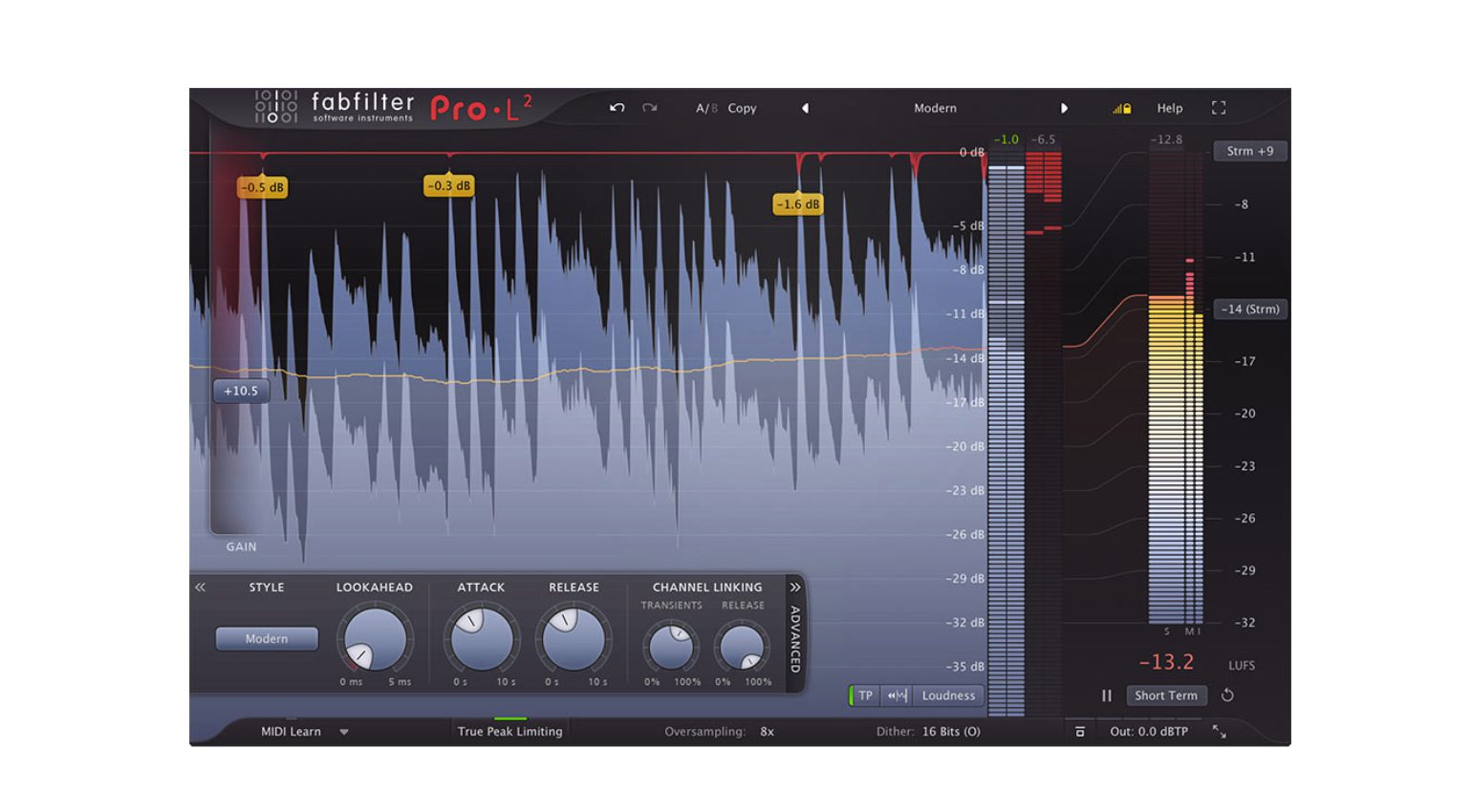 Online mastering as an Ozone alternative
We can't not mention online services like Landr or Cloudbounce as an Izotope Ozone alternative, because it does not get any simpler than these. While there are quite a few arguments to be had about all-in-one mastering done by algorithms, these online mastering services have gotten quite good in recent years.
For the most part, these services are essentially the AI assistants from Ozone elements. For the most part, you either select a genre, or the sound you're going for and let the site do its thing. And given the challenges mastering can bring, with subtle nuances and point-decibel changes that are simply inaudible in acoustically untreated rooms with entry-level monitors, an all-in-one service can be the solution to take a close look at.
With Landr being the biggest name in the game, there is a growing number of similar services. Even SoundCloud offers automatic mastering services for its pro user uploads. Besides CloudBounce, eMastered and Aira Mastering (with an AI controlling an analog mixing desk) are worth a look.
The runner-ups – Paid and Free
The "free-est" option for mastering is just using the effects that come with your DAW: stock plug-ins. Learning how to use these and mastering with them will help you become a better producer in so many ways! Because if and when you eventually decide to buy a VST to help you with mastering, you'll know much more about why it is a better solution than your DAW's limiter.
And then there are brilliant free VST like  dynamic EQ "Nova" and mastering compressor and limiter "Kotelnikov" from Tokyo Dawn Labs. Also, Melda's free bundle "MFreeFXBundle" includes an analyzer for metering, an EQ and a Compressor, and many other effects that can help create a better-sounding master.
On the paid side, there are quite a few effects in Waves Audio's gigantic catalog that are still being used by many mastering engineers to this day, with the L3 Multimaximizer being one of the most popular ones. And you know how it is with Waves, if a plugin is too expensive: there WILL be a sale.
In a similar manner, both in terms of plugin variety and sales policy, the many brilliant emulations (especially when it comes to mastering EQs) from Plugin Alliance are definitely worth a look, if you're serious about mastering. They have also started their very own online mastering service recently. Many VSTs from Brainworx, which is part of PA, are available at Plugin Boutique*.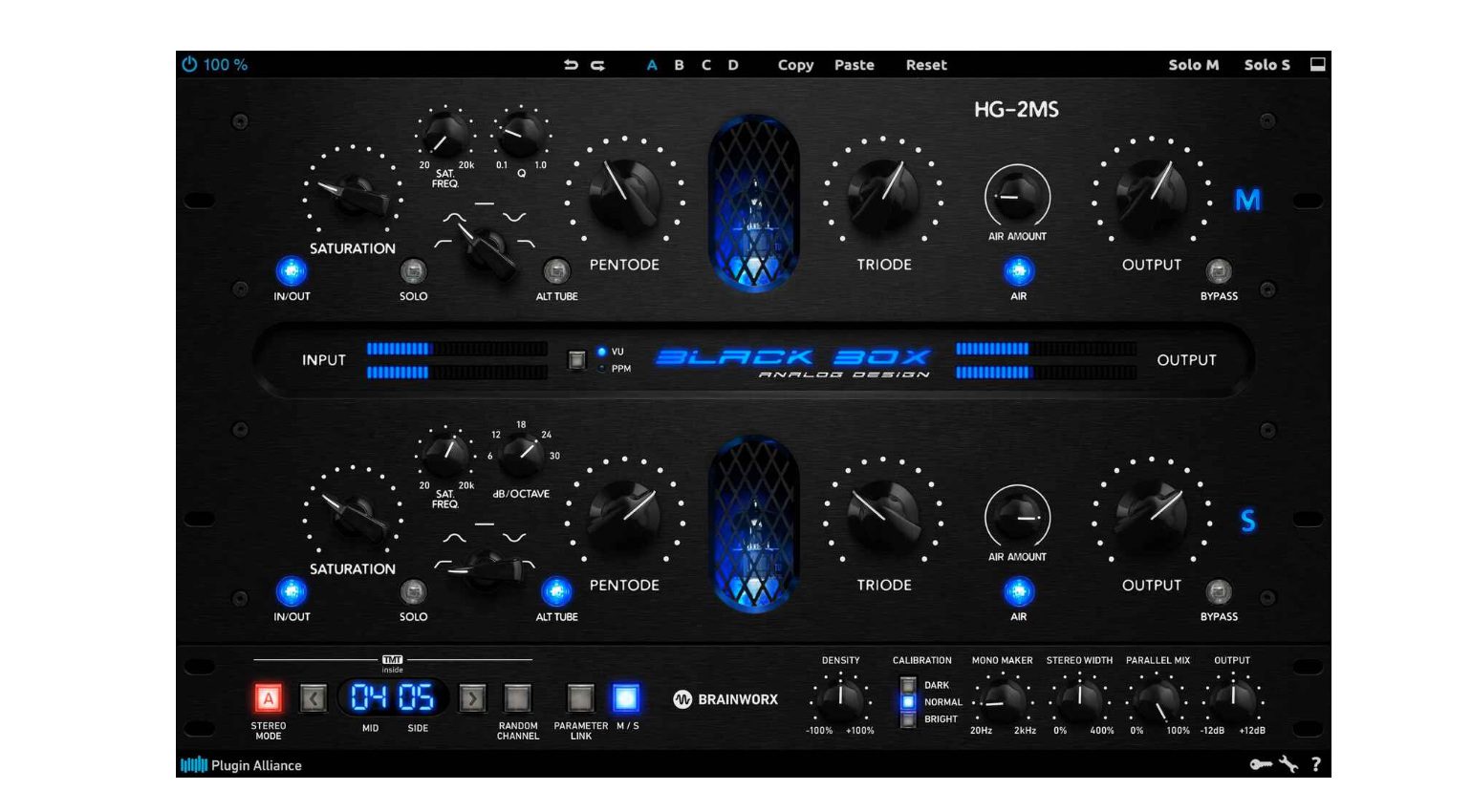 Black Box Analog Design HG-2MS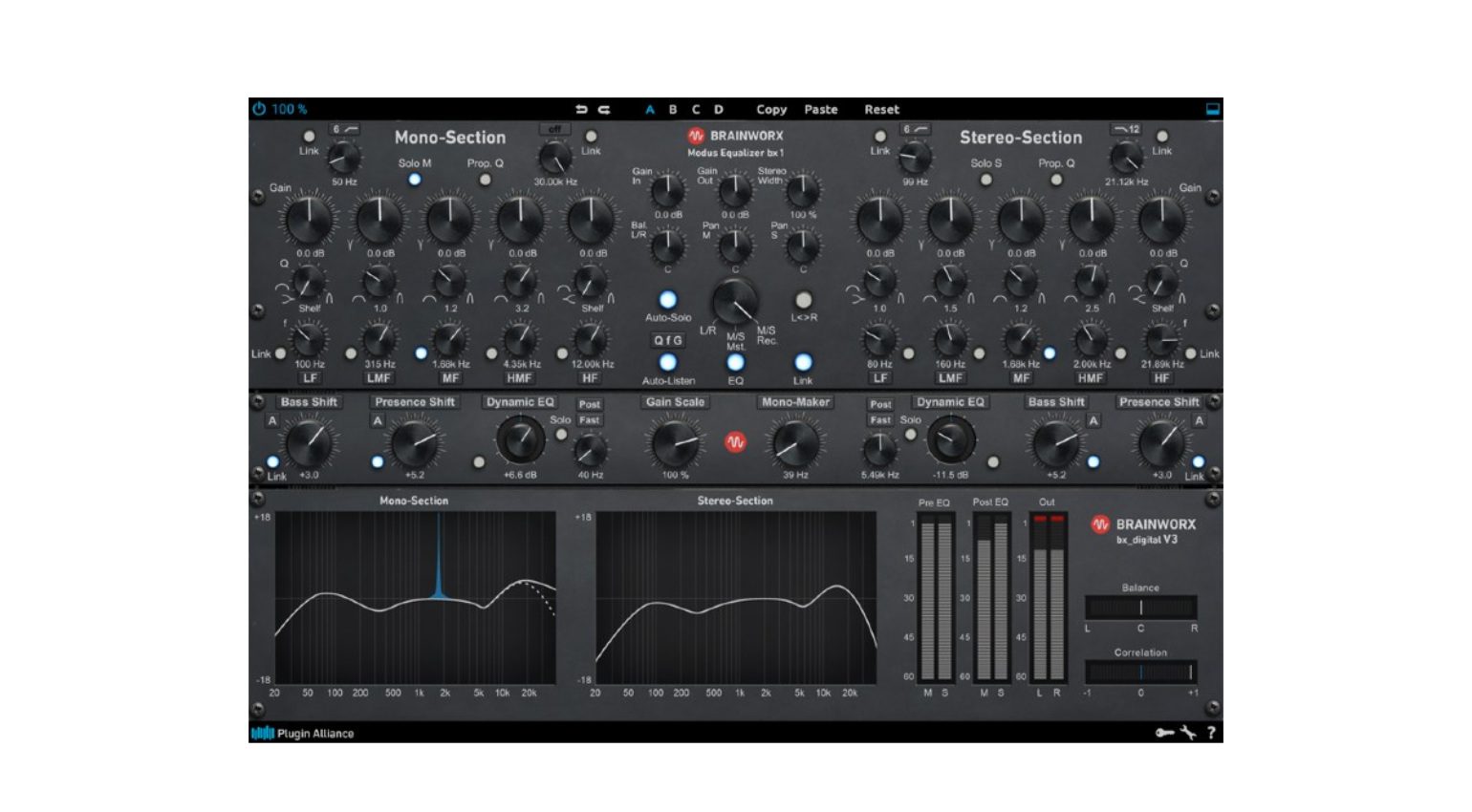 Conclusion
There is more than one Izotope Ozone alternative. In the end, it comes down to you. What is your budget? How experienced are you? At what level are you producing and mastering? There certainly is something for everyone on our list.
Video:
* This post contains affiliate links and widgets. When you buy a product via our affiliate partner, we receive a small commission that helps support what we do. Don't worry, you pay the same price. Thanks for your support!
Image Sources:
Master Assistant: iZotope
Music Rebalance: iZotope
Pro-Q3 from Fabfilter: Fabfilter
pb: Plugin Boutique
Pro-C2 from Fabfilter: Fabfilter
Pro-MB from Fabfilter: Fabfilter
Pro-L2 from Fabfilter: Fabfilter
USMB22: Plugin Alliance
bx_digital V3 : Plugin Alliance
Shadow Hills Mastering Compressor : Plugin Alliance