Review: iZotope Ozone 10 Advanced Mastering Bundle
Better Mastering with more AI?
iZotope has released Ozone 10. The latest version of the company's flagship mastering bundle was announced a few weeks ago; now it's finally available in several versions and with many new features. I had the opportunity to test iZotope Ozone 10 in my studio ahead of the release. As I'm usually a fan of an analog mixing and mastering workflow, it's not easy to convince me of the benefits of a software solution. This should be interesting!
Note: This article by Marcus Schmahl was originally published in German on gearnews.de.
iZotope Ozone 10 Mastering Suite
Ozone 10 is the first major update of iZotope's popular mastering suite since October 2019. This means that the developer had plenty of time to cook up some exciting new features for beginners and pros alike. And once again, artificial intelligence is the main buzzword. The new version uses even more "smart" algorithms to analyze your audio and make suggestions on how to improve it. In theory, this means less work and more time to get creative for you.
Of course, I had to try this for myself and took the software for a test drive in my studio. Read our review to find out what's new in Ozone 10!
Installation
Installing Ozone 10 on my Mac Studio was a smooth experience without any unpleasant surprises and I was able to choose my preferred plug-in formats during installation. Ozone 10 now offers native support for Apple Silicon processors.
On my Mac Studio, the main plug-in uses upwards of 2 percent CPU in the latest version of Ableton Live 11, depending on which modules and settings are active. With a fully loaded mastering channel, the load goes up to about 15-16 percent. On my M1 MacBook Pro 13", I saw CPU loads of 4-5 percent and up, depending on the preset. That's absolutely reasonable if you consider the wide variety of tasks the plug-in processes simultaneously. That said, the CPU load increases considerably if you use a full set of modules and high-quality settings.
Unfortunately, deactivating individual modules within the Ozone 10 plug-in doesn't seem to free up any CPU power. It appears that once a module is loaded into the effect chain, its CPU load is reserved as a buffer even when it's turned off. That's something to consider especially if you run a portable setup. Perhaps iZotope can remedy this in an update.
The user interface is similar to the previous versions, but has been optimized in terms of the visibility of the various sections. You can freely scale the GUI vertically and horizontally to make it just the right size for your screen and application.
First look – what's new in iZotope Ozone 10?
While the overall concept remains the same, lots of things have changed when it comes to the included effect modules. In addition to adding several new devices, iZotope has reworked some of the older ones and added new features. Like in V9 and earlier versions, you can build your own custom effect chain using the following modules in any order you like:
Dynamic EQ (Advanced, Standard)
Dynamics (Advanced, Standard)
Equalizer 1 (Advanced, Standard)
Equalizer 2 (Advanced, Standard)
Exciter (Advanced, Standard)
Imager (Advanced, Standard) **
Impact (Advanced) **
Low End Focus (Advanced)
Master Rebalance (Advanced)
Match EQ (Advanced, Standard)
Maximizer (Advanced, Standard)
Spectral Shaper (Advanced)
Stabilizer (Advanced) **
Vintage Series: Comp (Advanced, Standard), EQ (Advanced, Standard), Limiter (Advanced, Standard), Tape (Advanced, Standard)
Tonal Balance Control (independent plugin, Advanced)
Clicking on any module in the chain opens a large panel with the appropriate controls and analyzers for the module's features. The channel strip always remains visible at the top, just below the preset browser and the buttons for settings, undo and help. On the right, there's a master section with input and output level controls, peak/RMS meter, bypass, gain match, mono mode, reference track, and codec and dithering settings.
The button in the top center toggles between this view and the Master Assistant. Needless to say, the assistant requires an input signal for analysis before it can suggest a solution. The many included presets are another great starting point for your master. You can of course also save your own settings and channel strips, and categorize them in folders.
So what's new? The Ozone Advanced bundle now includes the new Stabilizer (adaptive mastering EQ) and Impact (microdynamic controller) modules. The Maximizer module has received a new Magnify Soft Clipper setting and the Imager module now offers a new option called Recover Sides. The Master Assistant view has also been expanded and improved for a better workflow. So let's find out what this new bundle can do!
iZotope Ozone 10 in use
If you've ever set up an effect chain using several plugins, you'll find your way around in no time, because that's exactly how Ozone 10 works – the only difference being that you're dealing with modules within a single plugin. It's all very simple and intuitive. If you're not sure where to start, give the Master Assistant a try. Simply play back the main section of your track and have the Assistant scan it. Within a couple of seconds, it suggests a selection of modules and settings.
After that, you can finetune the results by adjusting the percentages for Width Match, Dynamic Match (Impact and Maximizer), EQ, and Stabilizer. Furthermore, you can toggle between Streaming or DJ Player output and define a target (e.g. a musical genre) similar to Tonal Balance Control 2. And if you like to dig deeper, simply switch to the Channel view to access the individual modules and their settings.
If you're an advanced user who likes to use hardware, don't turn up your nose at the AI assistant just yet. Even if you know what you're doing, the Master Assistant is a great way to get a second opinion on your master. By looking at the modules and settings created by the assistant, you can get a good idea of what the engine thinks you should do to improve your material. You can then apply these ideas and settings to the plugins or hardware processors of your choice. Think of the assistant as a second pair of ears that helps you make the best decisions for your tracks.
Can you trust an AI engine?
Many have asked themselves this question in recent years, myself included. And after comparing Ozone's results to several of my own analog masters, I must admit that I'm definitely impressed. Am I going to sell my outboard gear now? No, of course not. But Ozone's assistant has been a pleasant surprise and it's given me some very inspiring ideas. I'll definitely go back and rework some of my masters using some of the concepts that the assistant suggested.
I found the Stabilizer module to be especially interesting. It dynamically adds missing frequencies (or even entire frequency ranges) to the spectrum, while cutting obnoxious ones, similar to the plugins Gullfoss or Soothe 2. Impact recovers missing transients or attenuates loud peaks in four independent frequency bands, which is a great way to achieve a lively master. And the new Recover Sides mode in the Imager module allows for very natural-sounding stereo width adjustments – I like that!
With so much AI magic going on, it's important to remember that even the smartest assistant can't turn a bad mix into a perfect master. You still need to ensure that your source material sounds as good as possible. But the AI tools get better and better with each new version of Ozone, and they definitely help a lot. Ultimately, I think I still prefer to work in the analog domain, as I feel that the results still sound ever so slightly more lively and natural. But I'll definitely turn to Ozone 10 for ideas and to get a second opinion on my decisions.
Conclusion
iZotope Ozone 10 is the latest evolution of the popular mastering toolkit, and the upgrade is well worth it. The new modules offer new ways to tackle problems in your audio material. The AI has been expanded greatly and delivers excellent results. I honestly don't have any complaints – if you're mastering in the digital or hybrid domains, Ozone 10 remains a state-of-the-art solution. And you can even benefit from the AI assistant's suggestions if you're running an analog mastering chain – be sure to give it a try!
Price and specifications
iZotope Ozone 10 is now available at Thomann*. During the introductory period, Ozone 10 Advanced is on sale for €329 (down from €549) and the Standard version can be had for €219 (regular price: €274). This offer is good through October 20, 2022.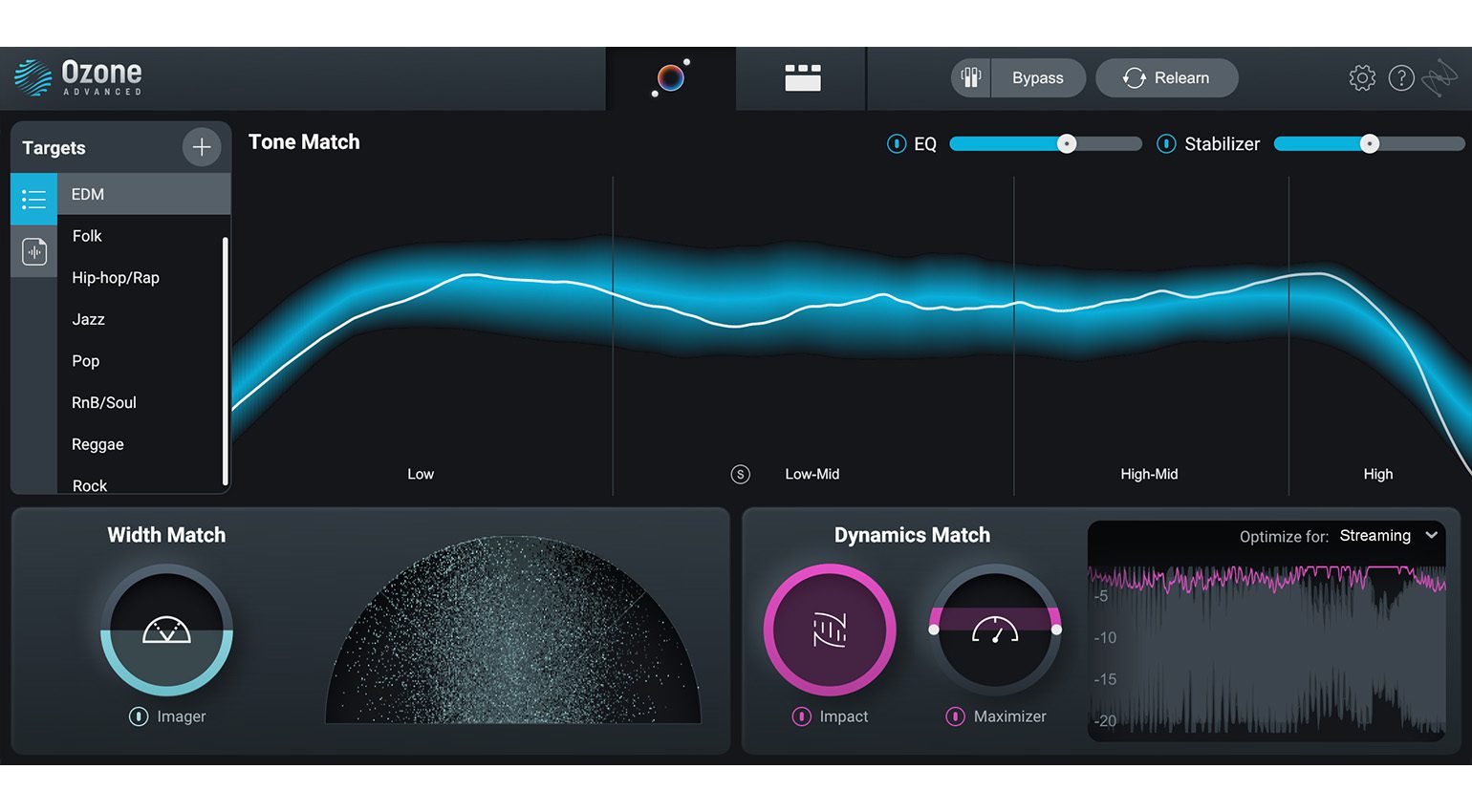 iZotope Ozone 10 Standard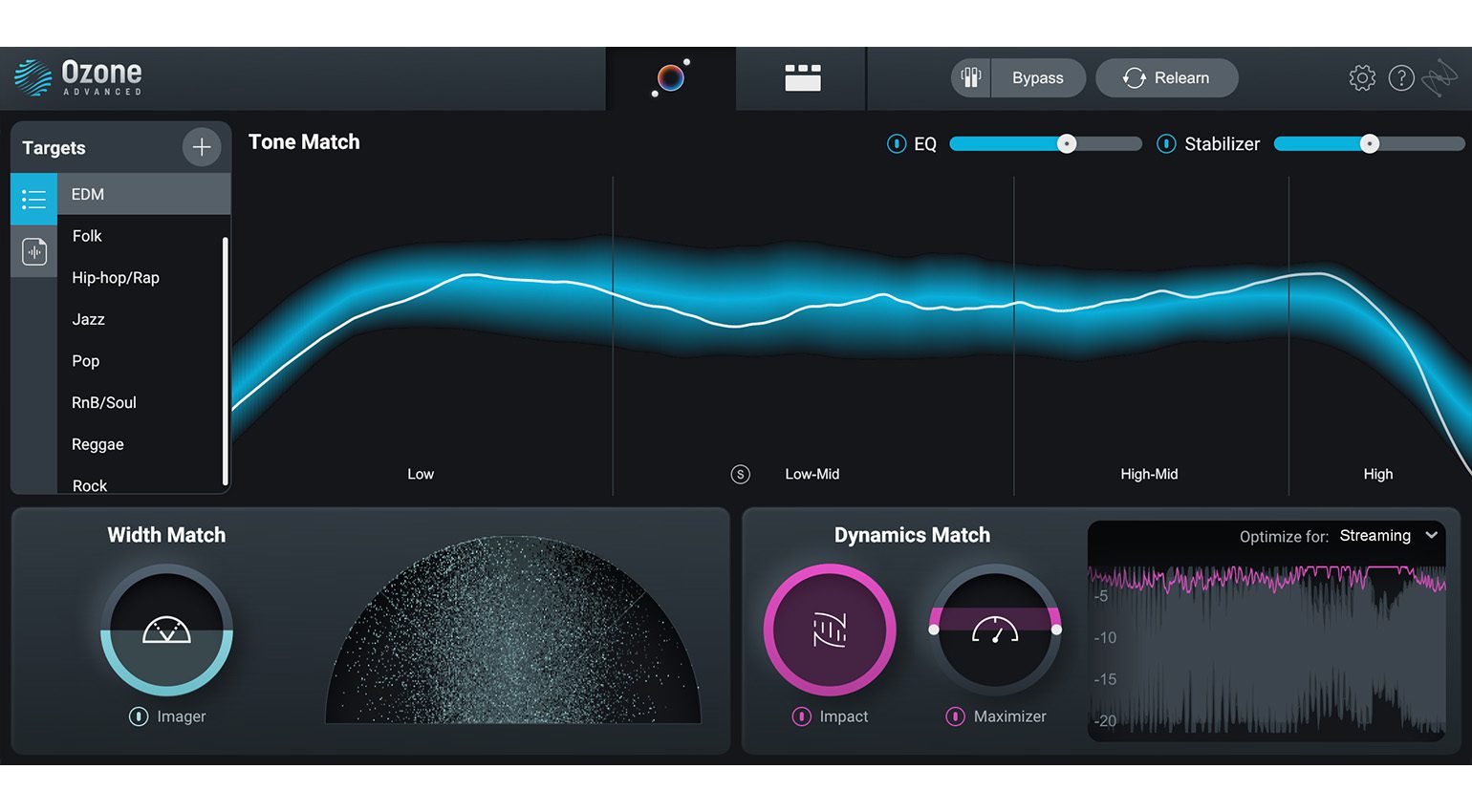 iZotope Ozone 10 Advanced
Various upgrade and crossgrade options are also available at reduced prices from Thomann*.
Ozone 10 is now also included in iZotope's big bundles. You can get the Mix & Master Bundle and Music Production Suite 5 from Thomann* – and they're also on sale until October 20!
The software runs on macOS 10.15.7 or higher (including native support for Apple Silicon processors) and Windows 10 or higher. It runs as an AAX, AU, or VST3 plugin in 64 bit. VST2 is no longer supported. You'll need the iZotope Product Portal application to install and authorize Ozone 10, as well as an iLok account or dongle (optional).
More information about iZotope Ozone 10
Videos
* This post contains affiliate links and/or widgets. When you buy a product via our affiliate partner, we receive a small commission that helps support what we do. Don't worry, you pay the same price. Thanks for your support!
Image Sources:
Ozone 10: iZotope
Exciter: iZotope
EQ: iZotope
Match EQ: iZotope
Maximizer: iZotope
Music Rebalance: iZotope
Spectral Shaper: iZotope
Vintage Tape: iZotope
Limiter: iZotope
EQ: iZotope
Compressor: iZotope
Master Assistant: iZotope
Impact: iZotope
Imager: iZotope
Stabilizer: iZotope