Yamaha DM3 digital mixer – The Dante equipped X32 killer?
The new Yamaha DM3 digital mixer range could shake things up in the small format, mid-priced mixer market. With its super compact dimensions, 22 channels, Dante connectivity and affordable price tag, this desk deserves a close look…
Yamaha DM3
So what do we have here then? The new Yamaha DM3 mixer family is the latest in a long, long line of digital mixers from Yamaha. At the time of launch, we appear to have two mixers: the ultra-compact DM3S and the Dante Equipped DM3-D. If you're in the marketplace for a sub $2k digital mixing desk, then there's lots of competition. Desks such as the Behringer X32 and Allen & Heath SQ Series are big players, so why should you consider the DM3?
Small Footprint – Big Features
The obvious standout design feature is the small footprint and "8 plus 1" fader configuration; coupled with a touch screen this should give plenty of real-time control over the 22 channels. Both the DM3S and DM3-D offer you:
16 Mic/Line (12 XLR + 4 XLR/TRS Phones Combo) inputs, and 8 (XLR) outputs
USB: 18 inputs, and 18 outputs
8 DCA groups with Roll-out
18 Effects, and GEQ on Mix 1-6 and Stereo channels
Additionally, both desks support sample rates up to 96kHz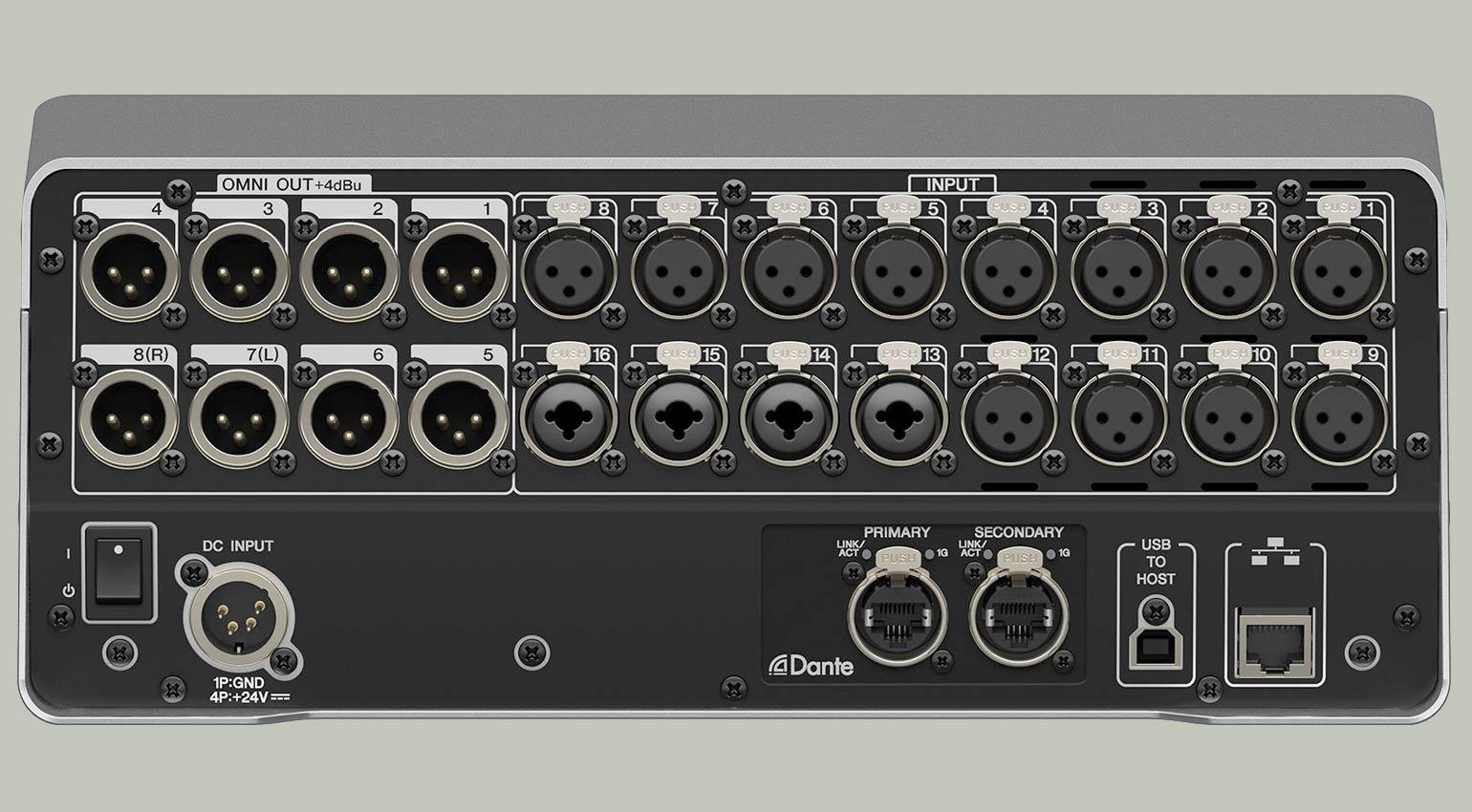 Dante Equipped
The DM3-D offers a serious trump card over other mixers in this price bracket, integrated Dante support for 16 channels of I/O. Most desks in this price range require the purchase of an expensive, additional Dante card while others simply don't support Dante at all. Coupled with the integrated 18-channel I/O over USB this is a seriously versatile desk; I can see this being attractive to home and project studio owners as well as live sound engineers.
What's the Catch?
Depending on your viewpoint, only having 8 faders is either a workflow restriction or a portability bonus. In real-world use, I've never found myself mixing with more than 8 faders simultaneously. I don't see it as a significant trade-off, in fact, the ability to take your own FOH console on a plane as hand luggage, for example, is very appealing!
Availability and Prices
The Yamaha DM3S is currently available for order.
You can also order the DM3-D from Thomann now.
More Information
Videos:
Note: This article contains affiliate links that help us fund our site. Don't worry: the price for you always stays the same! If you buy something through these links, we will receive a small commission. Thank you for your support!