The Best LA-2A Alternatives for Home Recording
It's hard to say the word "recording" without thinking of the LA-2A immediately. We're looking at some of the best LA-2A alternatives to get that classic leveling amplifier sound in your studio.
Designed by Teletronix founder James F. Lawrence II in the early 1960s, the LA-2A is renowned for its smooth compression contours and unmistakably pleasing waveshaping characteristics.
The automatic gain reduction is made possible with its optical tube-based design that makes use of an electroluminescent panel and a light-dependent resistor (T4 cell), providing flexible program-dependent compression.
Which are the best LA-2A Alternatives?
LA-2A recreations exist in many forms these days, and luckily you don't have to pay high-end prices to get a decent leveling amplifier that will improve your recordings. Here are some of the best examples of plug-ins and hardware in 500-series and 19-inch rackmount formats.
Waves CLA-2A
As part of the Waves CLA Classic Compressors bundle, the CLA-2A is the most well-known software recreation of the classic LA-2A available. Designed in collaboration with Chris Lord-Alge, the plugin aims to bring the character of the original to your DAW.
The obvious attraction is the ability to have instances of plugins like these on every channel. While CLA-2A might not capture all the warmth and sonic character of the original, it does mimic the behaviour of the compressor rather well.
Klark Teknik KT-2A
If you're looking for the classic LA-2A feel on a budget, the KT-2A is built with 12AX7, 12BH7, and EL84 tubes as well as Midas transformers. So you still get a degree of authenticity for the price.
It's also stereo-linkable, so you can run a pair over your mixbus. Overall the KT-2A is the next logical step for those looking to step out of the plug-in world and find out what hardware compressors are all about.
ART PRO VLA II
The popular ART PRO VLA II is a tube-driven optical leveling amplifier that gives you more control than a typical LA-2A-style compressor. Not only does it provide 2 linkable channels, but you also have controls for the individual compression parameters.
You can easily use it to level your stereo bus or as two individual mono compressors to process separate inputs simultaneously. Overall, the VLA II is still a great option if you're looking to buy your first compressor.
Warm Audio WA-2A
Warm Audio has a habit of building quality recreations of classic gear whilst keeping the average musician's budget in mind, and the WA-2A is a prime example of this.
Not only is it built with decent quality parts like Cinemag transformers, but the WA-2A also has some useful modern additions like a stereo-link feature which is incredibly useful in studio.
IGS Audio One LA
The One LA from Polish Manufacturer IGS Audio is one of the best LA-2A-style compressors you'll find. It's available in both 500-series and 19-inch rackmount formats which makes things more interesting.
In Compressor mode, you get a 4:1 ratio with a soft knee, while Limiter mode gives you a more angular knee setting with an 8:1 ratio. With the 19-inch rack version, you get the added advantage of larger stepped knobs and stereo-linking.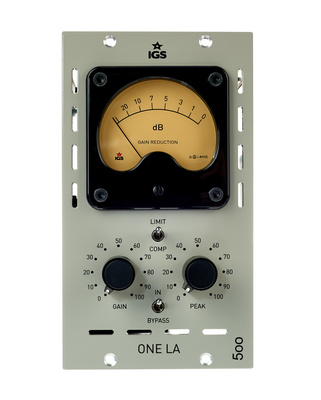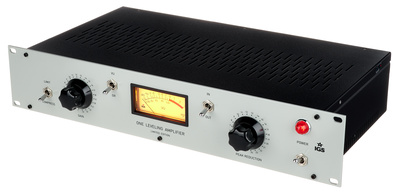 More about LA-2A Alternatives:
Videos:
*Note: This article contains affiliate links that help us fund our site. Don't worry: the price for you always stays the same! If you buy something through these links, we will receive a small commission. Thank you for your support!
Image Sources:
Waves CLA-2A: Waves
Klark Teknik KT-2A: Klark Teknik
Art Pro VLA II: Art Pro
Warm Audio WA-2A: Warm Audio
IGS Audio One LA: IGS Audio