The Best Budget 500-Series modules for Home Recording
When it comes to music production, we've become so exclusively reliant on software that it becomes difficult to know where to start in the analogue domain. Let's take a look at some of the best budget 500 series modules that can become essential tools in your setup.
The 500 series format does not have the high voltage capacity of 19-inch rack gear, which puts a ceiling on the headroom and dynamic range you can achieve with these units. However, 500 series modules still provide a compact and comparably affordable solution for recording and mixing.
Choosing the Best Budget 500-Series Modules
If you're just starting out with 500 series gear, it's important to plan your setup according to your workflow and give yourself enough room to upgrade, as you may want to swap out or acquire additional modules in the future.
Selecting the right 500-series chassis is essential, as you might require D-SUB or digital outputs, and there is a wide range of casings available.
Midas 502 V2
The Midas 502 V2 is a great intro to modules. It's perfect if you're looking for something to give your SM7B that extra juice it needs on the way in. The front panel is clearly laid out, with input and output monitoring, so it's easy enough to use even as a beginner.
In addition, it's equipped with HP and LP filters to isolate the signal, and a TX switch that introduces vintage-style harmonics and saturation. Overall, it's a great preamp module for the price.
Fredenstein Artistic Compressor Plus
If you need to level vocals, bass, or guitars on the way in, the Artistic Compressor Plus is a great value solution. It's an 1176-style FET compressor with gain-reduction metering and an adjustable sidechain filter that also has an external mode.
The mix knob lets you control the degree of processed signal you want, and these modules are also stereo linkable which makes them even more versatile. Easily one of the best-value compressor modules in this price range.
SSL SiX Channel
Our pick of the bunch is the SSL SiX Channel, a complete 500-series channel strip modeled on the SiX range of desktop mixers. You get a mic pre, EQ, compressor, and DI, all in one very well-priced module.
Both the preamp and compressor have LED metering, and the two EQ bands are switchable, providing shelf or bell functionality. Although it might be limited compared to high-end channel strips, the SiX Channel still gives you an excellent front end for the price.
SPL TDx
With the endless transient processor plug-ins available, maybe it's time to get some analogue hardware for shaping your drums, percussion, and acoustic guitars. The TDx front panel gives you attack, sustain, output attenuation, and mix controls.
This means you can add an aggressive bite to the sound without processing the entire signal. Overall, an excellent mixing tool to add to your 500-series rack for music production.
Roger Schult W2395c
Getting a vintage sound on a budget is often a myth sold by many manufacturers, so it's rare to find gear of this nature. Not only does the W2395c have the vintage look and feel, but it has plenty of tone colour too.
Don't expect the surgically corrective properties of your favourite EQ plug-in, instead, this is about taking a more creative approach. You can make extreme boosts that still sound musical and bring focus to the nuances of vocal takes in a very different way to software.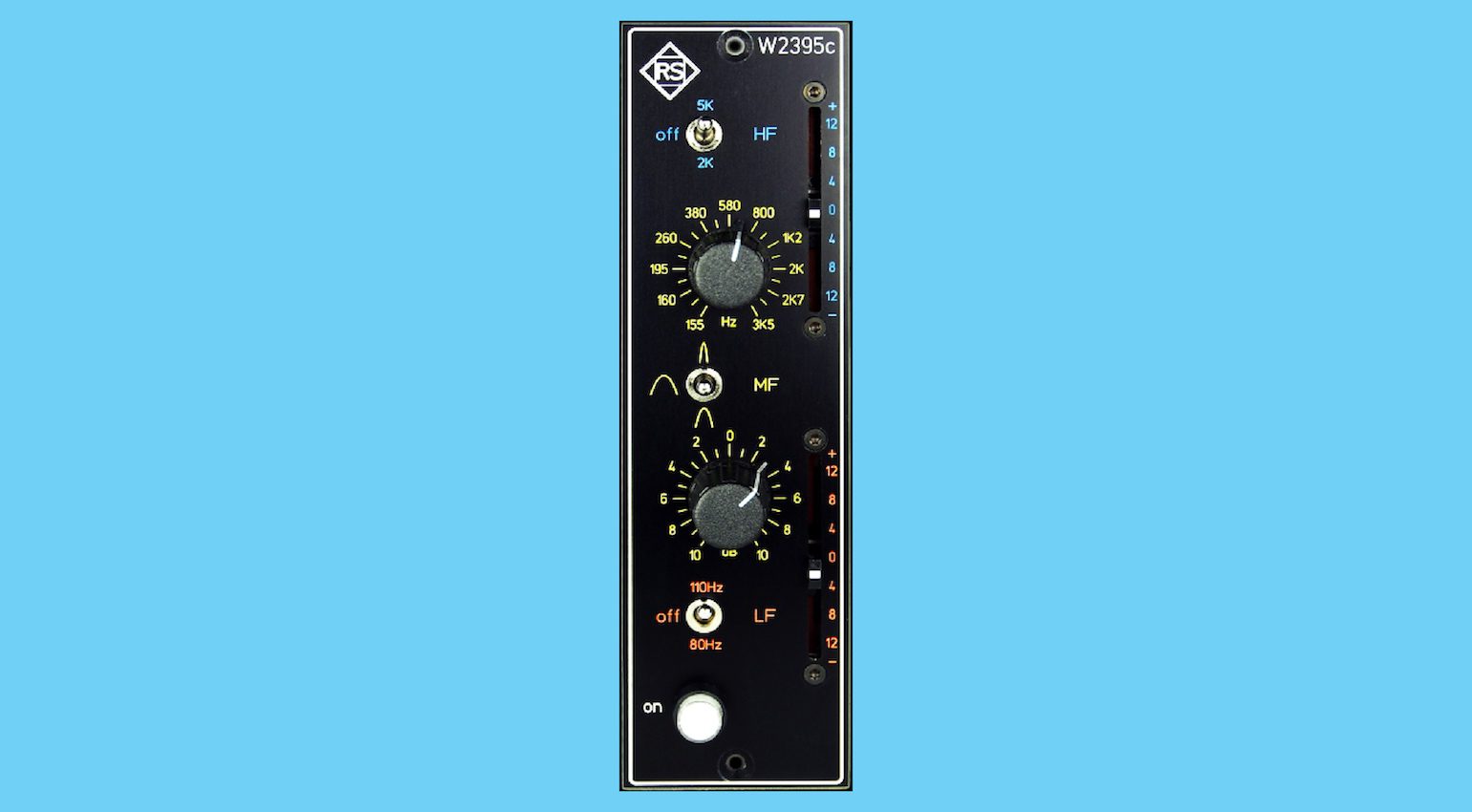 Also worth checking out:
More about 500-series modules:
Videos:
*Note: This article contains promotional links that help us fund our site. Don't worry: the price for you always stays the same! If you buy something through these links, we will receive a small commission. Thank you for your support!
Image Sources:
Midas 502 V2: Midas
Fredenstein Artistic Compressor Plus: Fredenstein
SSL SiX Channel: SSL
SPL TDx: SPL
Print: Roger Schult