Epiphone Adam Jones teased on Instagram
"It doesn't get more official than this* Can't wait !!!" - Adam Jones
Epiphone Adam Jones teased on Instagram. The Tool guitarist has teased his upcoming Epiph0ne signature model via his social media account. Could we see this more affordable model before the end of the summer?
Epiphone Adam Jones teased on Instagram
Finally, there are more details about the Epiphone Adam Jones Les Paul. There have already been various versions of the Gibson Signature of the Tool guitarist, including both Custom and Standard editions amongst these US-built models.
The Tease
We saw the first tease of this new model in May 2021 when Jones shared an image of a hard case for it. Now we have a short video clip of the actual Epiphone model.
"It doesn't get more official than this* Can't wait !!!" – Adam Jones
1979 Les Paul Custom Silverburst
Like the Gibson model, the Epiphone will certainly be based on a 1979 Les Paul Custom in a Silverburst paint job. We can see a few things from the new video on Jones' Instagram channels:
Silverburst with no ageing or green tinge
Pickup on the bridge without cover by Seymour Duncan, on the neck with chrome cover
Custom style Block inlays 
Binding around neck/body
modern Epiphone headstock
TOM/Stop-Tail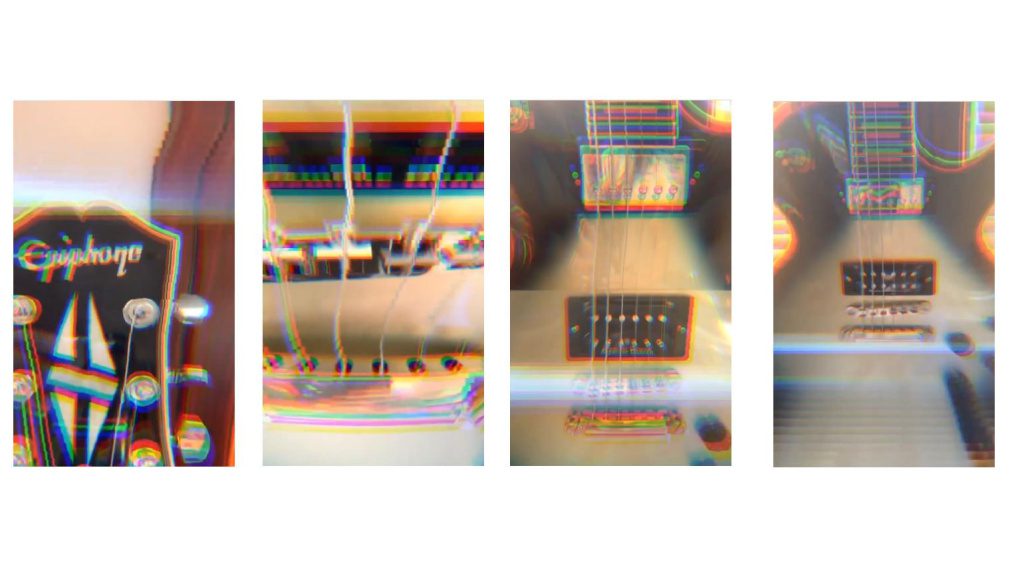 Price?
Unfortunately, nothing is known about the price and release date yet. With the recently released Matt Heafy and Jerry Cantrell Signature (Alice in Chains), Epiphone has models between €849 and  €1149. Will the Adam Jones be somewhere around there in the price?
More Information
This post contains affiliate links and/or widgets. When you buy a product via our affiliate partner, we receive a small commission that helps support what we do. Don't worry, you pay the same price. Thanks for your support!
Image Sources:
Epiphone Adam Jones signature imminent: Instagram/Adam Jones
Epiphone Adam Jones teased: Instagram/Adam Jones