More Thomann Cyberweek Deals Added: Save up to 60%
Expired
More Thomann Cyberweek deals have been unleashed! Until Nov 27, you get up to 60% off musical instruments and studio gear from top brands like Fender, Gibson, and AKG.
From guitars to recording gear and software, there is a wide range of over 900 products with discounts available. However, these offers are only available until November 27, so act fast to avoid disappointment!
Thomann Cyberweek with discounts of up to 60%
If you're looking to take up a new musical instrument or upgrade your studio setup for this upcoming holiday period, this is the perfect opportunity to save big on some really impressive offers.
Thomann Cyberweek is the most anticipated sales event of the entire year, so we completely understand your excitement. Now's the time to explore the offers and check in on your Thomann wishlist, because your items may just be discounted.
Take your time browsing the deals, but don't wait too long as these special discounts will only be available for the next 3 days. Stocks are limited, so keep in mind – what is available today might not be here tomorrow!
More Cyberweek Deals Added:
A new batch of offers has just been added to the Thomann Cyberweek sale. Here are our picks of some of the most interesting offers:
Focal Alpha 65 Evo
When you need high-quality monitoring in your home studio, the Focal Alpha 65 Evo is an affordable solution for any style of music. Focal monitors are renowned for their transparency and great translation properties, so can expect good results.
The bi-amplified design of the Alpha 65 Evo consists of a 6.5-inch carbon fiber woofer (55W) and a 1-inch aluminium inverted dome tweeter, which is built to reduce ear fatigue over extended listening periods.
In addition, there are neat features like auto-standby, as well as high and low frequency shelving filters to tune the Alpha 65 Evo to your listening environment. Connectivity includes unbalanced RCA, balanced TRS, and balanced XLR.
*Please note that the listed price is per unit

Buchla & Tiptop Audio Model 258t
Every modular system needs a sound source, and Buchla & Tiptop Audio Model 258t a flexible dual-oscillator Eurorack format module with flexible waveshaping capabilities.
Each of the two oscillators is completely independent, with course and fine tuning controls, as well as FM and bipolar CV attenuation. While the first oscillator allows you to vary the waveform between sine and sawtooth, the second does so between sine and square.
In addition, each oscillator has a pitch CV input (1V/oct.) and two audio outputs. Overall, the 258t is a very flexible creative module for the price.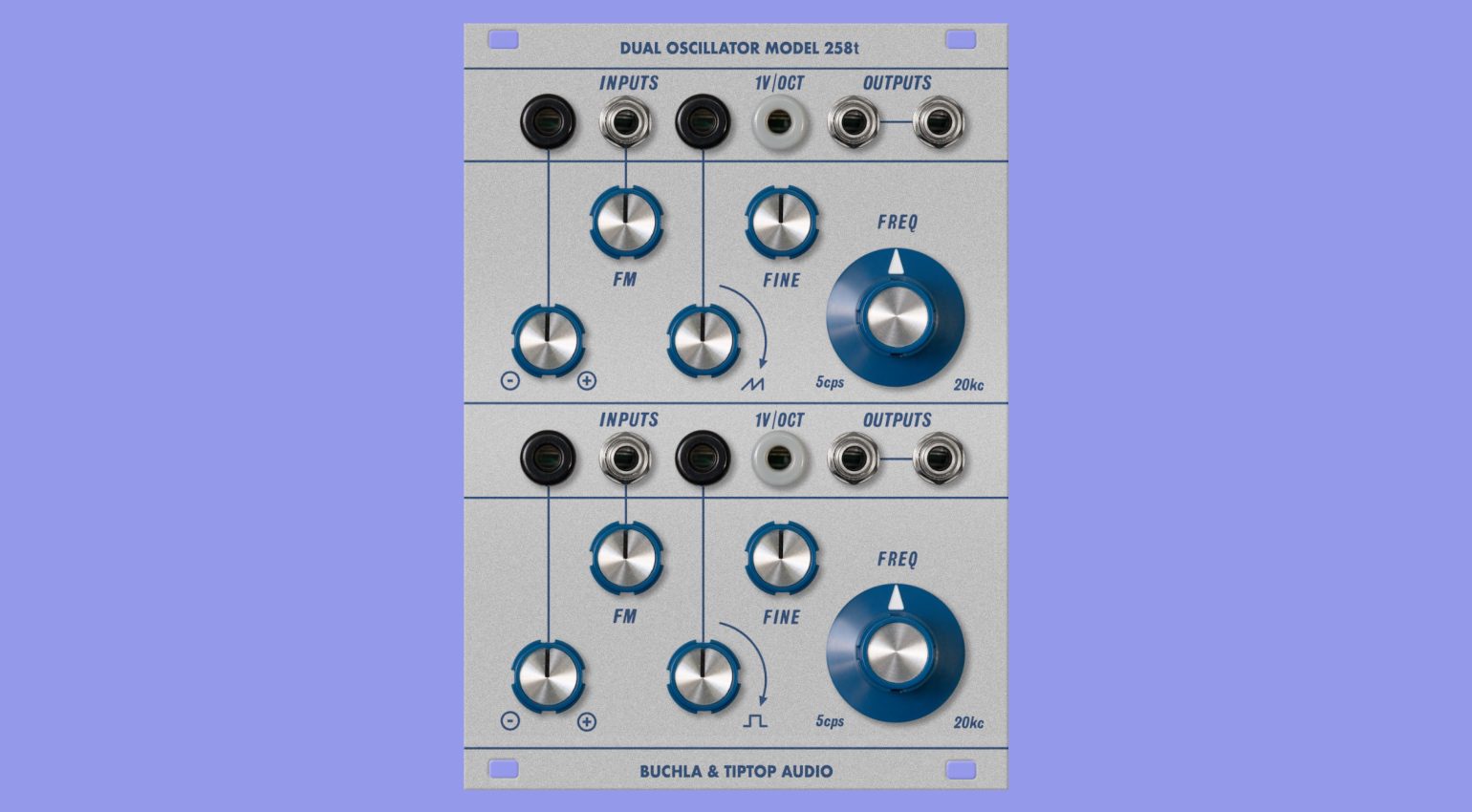 RND Portico II Master Buss Processor
The RND Portico II MBP is a powerful dual-channel processor with extensive dynamics control and a stereo field editor with width and depth controls.
The two channels can operate in stereo or dual-mono, and the compressor provides variable attack, release, threshold, and ratio controls. In addition, you have a choice of feedforward or feedback characteristics and red and blue Silk Texture circuitry.
Portico II MBP offers flexibility, with an internal 125 Hz sidechain and sidechain inserts. Meanwhile, the depth and width controls have corresponding EQ settings to focus on the highs, upper midrange, low-mids, or low frequencies.
https://www.thomannmusic.com/rupert_neve_designs_master_buss_processor_black.htm?offid=1&affid=84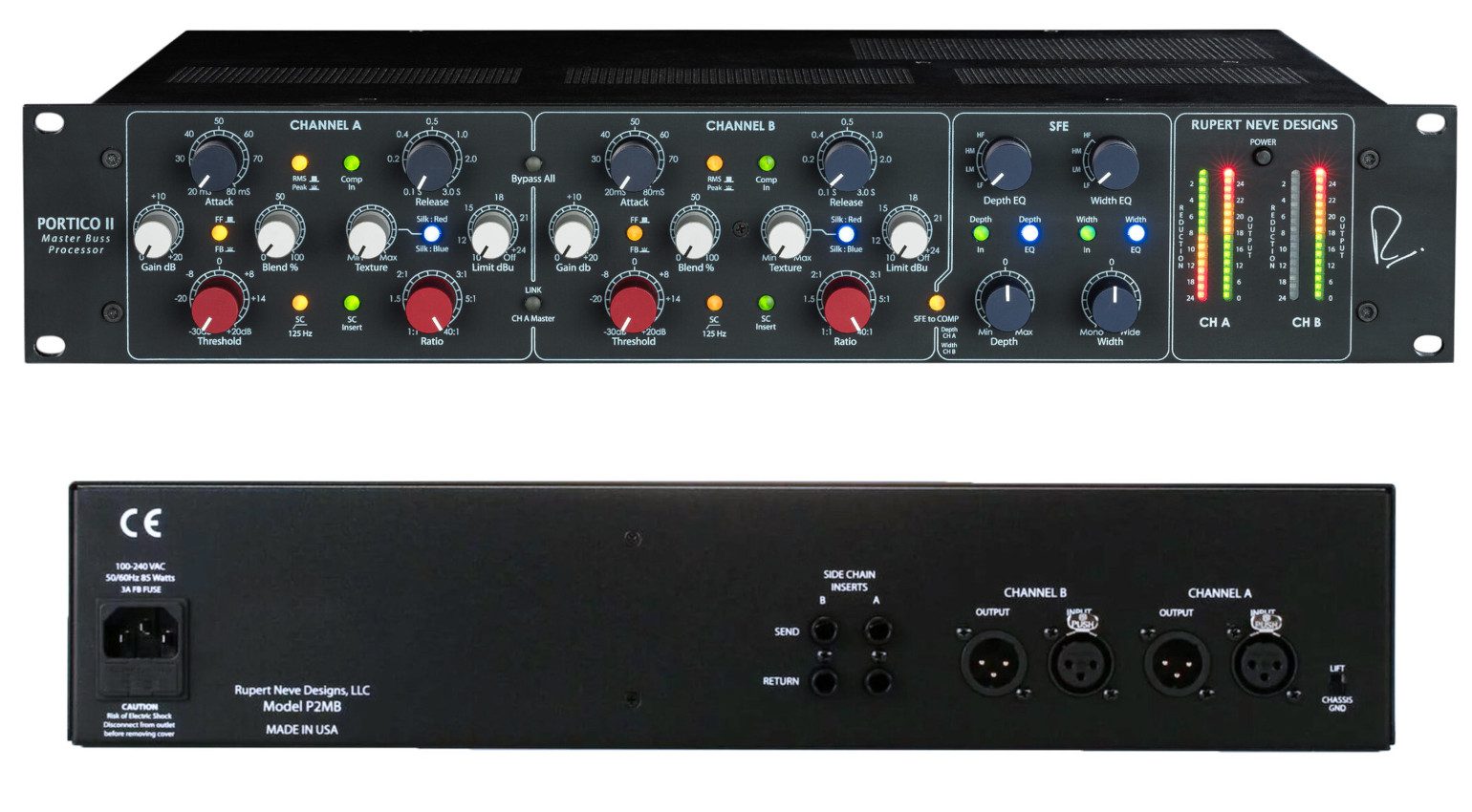 Here's a more extensive list of the new offers:
Meanwhile, you can also browse specially selected roundups highlighting some of the most exciting offers. So, be sure to check in here over the course of the event in case you miss something.
Check out our specially selected deals roundups in the following categories:
Also, be sure to explore our Black Friday 2023 Deals too, as we have an updated list of the hottest Black Friday offers currently available.
More about Thomann Cyberweek:
*Note: This article contains advertising links that help us finance our site. Don't worry: the price for you always stays the same! If you purchase something through these links, we receive a small commission. Thank you for your support!
Image Sources:
Focal Alpha 65 Evo: Focal
TipTop Audio 258t: TipTop Audio
RND Portico II Master Buss Processor: Rupert Neve Designs
focal-alpha-65-evo-widget: Thomann
buchla-tiptop-audio-258t-widget: Thomann
rnd-portico-ii-mbp-widget: Thomann