Thomann Cyberweek Deals: Huge savings on instruments and audio gear!
November's a great time to pick up some bargains! Our affiliate partner Thomann has just announced its annual Cyberweek sales, and there are some choice bits of gear going for a song. As always with deals and discounts, these prices only apply while stocks last. So you'll have to be quick!
Thomann has you covered for just about any kind of instrument and equipment, from guitars, synths, pianos, drums and more – all the way through to studio and live gear and beyond. Hundreds of items are reduced, by as much as 60%. For a list of all the deals and to visit the Thomann Cyberweek store, click below.
Big Savings
Here's a quick taste of some of the best deals we've seen so far on the Cyberweek Sale – we'll be offering more highlights from Thomann's Cyberweek over the next few days. Here's a taster of the kind of discounts we can look forward to:
Korg NC-Q1 Black Noise-Cancelling Headphones: 48% off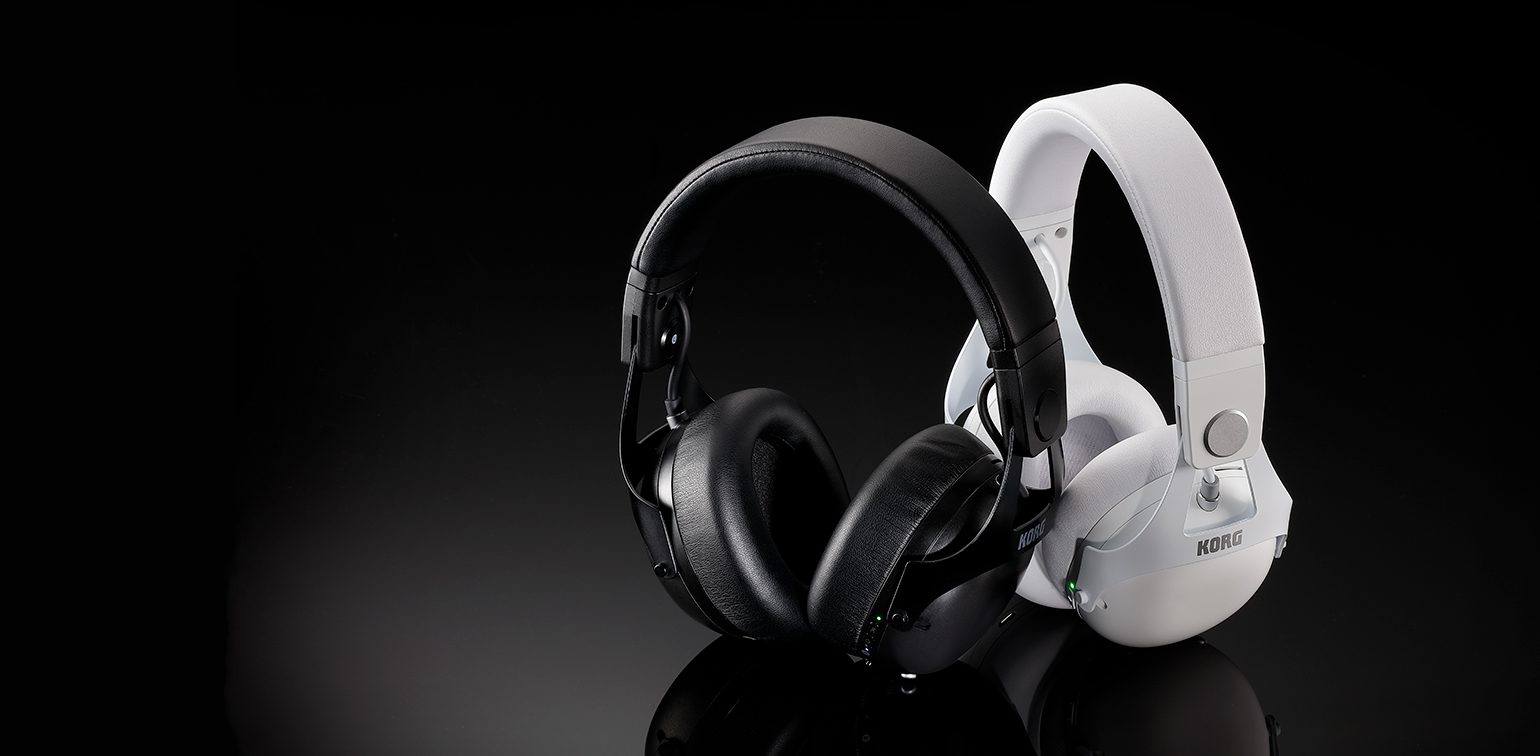 Launched back in February, Korg's NC-Q1 noise-cancelling headphones give you up to 36 hours of operation, with a frequency range of 10-25,000 Hz from the closed-backed, rotatable earphones. These guys are wireless, too, with Bluetooth 4.1 and charging accompliushed over USB. Siri and Google Assistant are supported too. The discount? A cool 48%, retailing while stocks last at €149 instead of €288. 
Solar Guitars GC1.6B-Black Gloss: Save 33%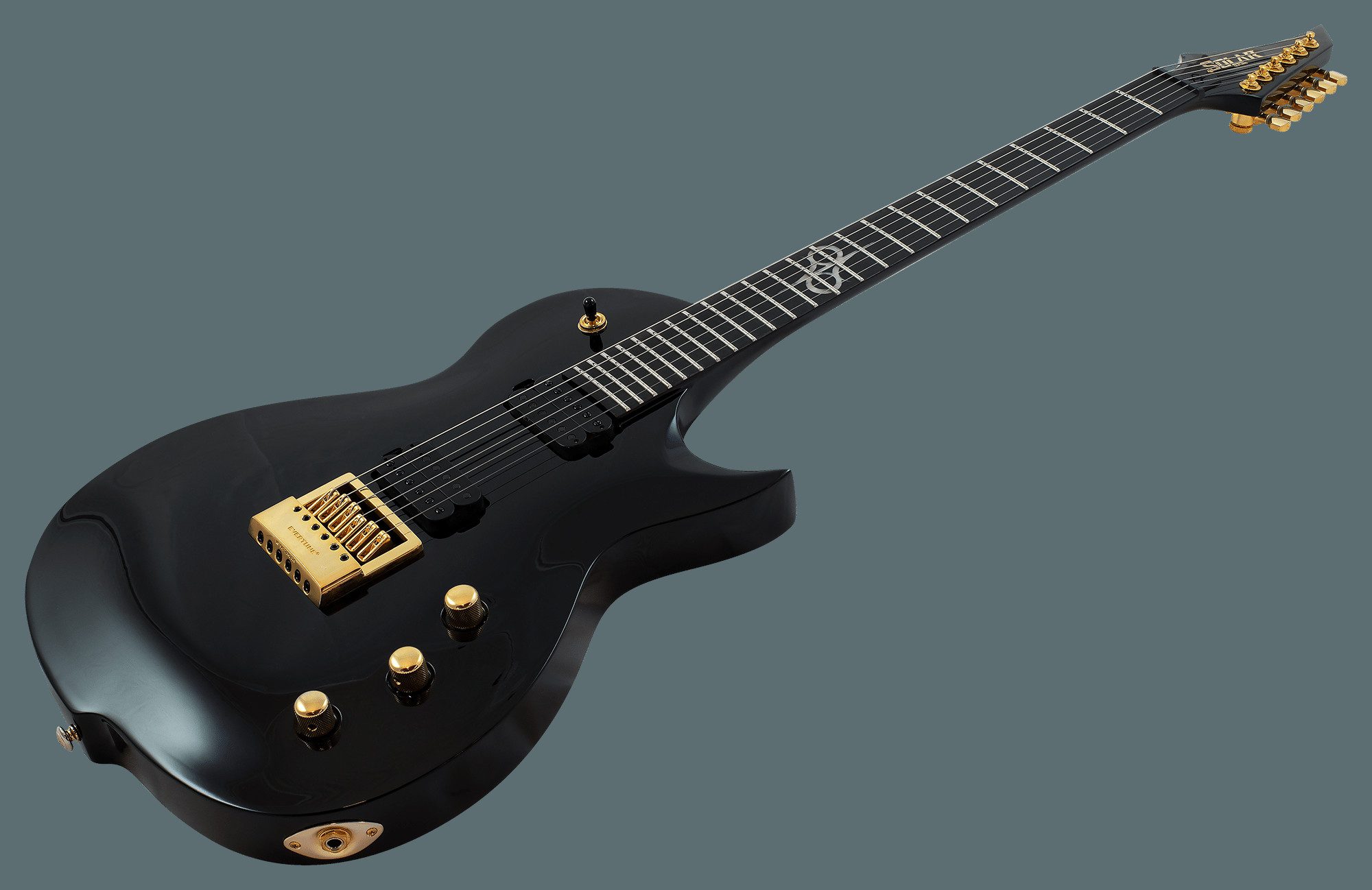 A quality single-cut by Solar Guitars, the GC1.6B has a lovely Black Gloss finish, and the gold hardware really pops. Among the features on offer are the Evertune Constant-Tension Bridge. Add in Luminlay 'Glow in the Dark' dots, a set-in maple neck and ebony fretboard along with two tasty Duncan Solar pickups… This axe packs a hefty punch! Grab yours now at 33% off, that's a saving of €300.
Sennheiser XSW 1-835 E-Band Vocal Set: 35% off!

AKG C 451 B Stereo Pair: Save 14%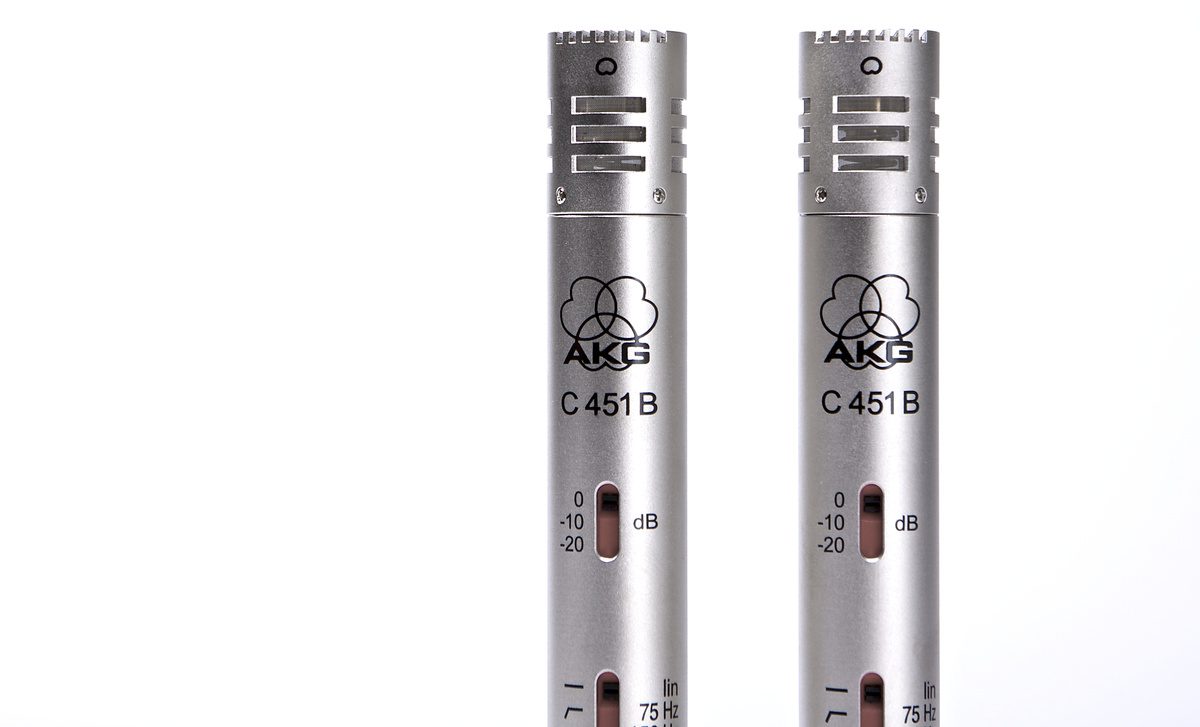 AKG's C 451 B is a reference-grade microphone in rock-solid build quality, offered here in a matched pair that differ in sensitivity and frequency response by less than 1 dB. The C 451 B has a switchable HP filter and level attentuation option. The clean sound of the CK 1 capsule is outstanding at capturing sources like percussion and acoustic guitars, so it's no surprise that this stereo pair is found in studios around the world as a workhorse overhead mic pair. The asking price during the Cyberweeks is only €498, that's a hefty 14% off the standard price.
Software and Downloads
Thomann's download store has great savings on software, too. Check out the deals below going on top brands like Arturia, AKAI Professional, AudioModern, Krotos, Waves and Polyverse.
Thomann Cyberweek Deals
Deal List
| Product | Deal Price € | Normal Price € | Saving | Deal |
| --- | --- | --- | --- | --- |
| Adam T10S | 385,00 | 429,00 | 10% | Link |
| AirBorne 2.4Ghz Instrument | 59,00 | 69,00 | 14% | Link |
| AKAI Professional MPC Studio | 239,00 | 259,00 | 8% | Link |
| AKAI Professional MPK Mini MK3 Black | 85,00 | 95,00 | 11% | Link |
| AKAI Professional MPK Mini MK3 Red | 85,00 | 94,00 | 10% | Link |
| AKG C 451 B Stereo Set | 498,00 | 578,00 | 14% | Link |
| AKG P170 | 65,00 | 71,00 | 8% | Link |
| AKG P820 Tube | 398,00 | 439,00 | 9% | Link |
| Alhambra 11 P w/Case | 1749,00 | 2099,00 | 17% | Link |
| Alhambra Luthier Aniversario | 2849,00 | 3149,00 | 10% | Link |
| AMS Neve 1073LBEQ Module 500er API | 839,00 | 929,00 | 10% | Link |
| ART Pro Channel II | 444,00 | 529,00 | 16% | Link |
| ART Pro MPA II | 398,00 | 529,00 | 25% | Link |
| ART TubeOpto 8 | 666,00 | 779,00 | 15% | Link |
| Artinoise Re.corder Blue | 129,00 | 149,00 | 13% | Link |
| Audeze LCD-2 Classic Closed New | 798,00 | 899,00 | 11% | Link |
| Audio Workshop Vocal Recording & Editing Tutorial DVD | 9,90 | 19,90 | 50% | Link |
| Audio-Technica AT 875 R | 139,00 | 152,00 | 9% | Link |
| Audio-Technica AT4080 | 748,00 | 888,00 | 16% | Link |
| Aulos 533B Symphony Bass Recorder | 398,00 | 489,00 | 19% | Link |
| AVANTONE MIXCUBES ACTIVE | 489,00 | 535,00 | 9% | Link |
| BC Rich Shredzilla Extreme Exotic PH | 1249,00 | 1569,00 | 20% | Link |
| Behringer B12X | 198,00 | 259,00 | 24% | Link |
| Behringer C1 | 29,90 | 34,90 | 14% | Link |
| Behringer Eurocom CL2296 | 99,00 | 279,00 | 65% | Link |
| Behringer MIC500USB Tube Ultragain | 59,00 | 69,00 | 14% | Link |
| Behringer MonoPoly | 579,00 | 679,00 | 15% | Link |
| Behringer Moving Head MH363 | 198,00 | 229,00 | 14% | Link |
| Behringer Podcastudio 2 USB | 85,00 | 98,00 | 13% | Link |
| Behringer Pro-1 | 198,00 | 249,00 | 20% | Link |
| Behringer RD-6-SB | 99,00 | 139,00 | 29% | Link |
| Behringer RD-6-TG | 99,00 | 139,00 | 29% | Link |
| Behringer TD-3-RD | 79,00 | 99,00 | 20% | Link |
| Behringer ULM300MIC | 49,00 | 89,00 | 45% | Link |
| Behringer U-Phoria Studio | 75,00 | 85,00 | 12% | Link |
| Behringer U-Phoria Studio PRO | 119,00 | 129,00 | 8% | Link |
| Behringer VMX1000 USB | 179,00 | 198,00 | 10% | Link |
| Behringer Voice Studio | 99,00 | 111,00 | 11% | Link |
| Behringer WASP Deluxe | 169,00 | 222,00 | 24% | Link |
| beyerdynamic Lagoon ANC Explorer | 149,00 | 199,00 | 25% | Link |
| Bose F1 passive | 498,00 | 899,00 | 45% | Link |
| Boss Pocket GT Guitar Multi-FX | 179,00 | 215,00 | 17% | Link |
| Bugera 1960 Infinium | 298,00 | 444,00 | 33% | Link |
| Carol Brass CFL-6200-GSS-Bb-SLB | 888,00 | 1139,00 | 22% | Link |
| Chandler Limited REDD.47 | 2398,00 | 2799,00 | 14% | Link |
| Cordoba Fusion 12 Maple Konzertgitarre | 625,00 | 699,00 | 11% | Link |
| Danelectro 64S Black | 888,00 | 999,00 | 11% | Link |
| Denon DJ LC6000 Prime | 498,00 | 666,00 | 25% | Link |
| DSM & Humboldt Simplifier Amp/Cab Simulator | 269,00 | 299,00 | 10% | Link |
| DSM & Humboldt Simplifier Bass Amp/Cab Sim | 248,00 | 299,00 | 17% | Link |
| DSM & Humboldt Simplifier DLX Amp/Cab Sim | 329,00 | 379,00 | 13% | Link |
| DW Exotic Cherry Candy Black II | 3990,00 | 6998,00 | 43% | Link |
| DW Exotic Natural to Regal Blue | 3990,00 | 6998,00 | 43% | Link |
| DW Exotic Stainless Steel | 3990,00 | 6999,00 | 43% | Link |
| DW Finish Ply Fusion Black Ice | 4990,00 | 5698,00 | 12% | Link |
| DW Finish Ply Vintage Jazz Pearl | 3990,00 | 5798,00 | 31% | Link |
| Dynaudio BM5 MKIII | 369,00 | 399,00 | 8% | Link |
| EBS Metal Drive II Distortion | 39,00 | 59,00 | 34% | Link |
| Efnote 5X E-Drum Set | 3490,00 | 3998,00 | 13% | Link |
| Elrick Platinum E-volution 5 SC BMT | 3990,00 | 4499,00 | 11% | Link |
| Epiphone Les Paul Standard 60´s BB | 498,00 | 589,00 | 15% | Link |
| Ernie Ball Slash Signature 11-48 3er Pack EB3820 | 32,90 | 39,90 | 18% | Link |
| EV RE320 | 279,00 | 289,00 | 3% | Link |
| Evh 5150 III 15W LBXII Lunchbox | 444,00 | 549,00 | 19% | Link |
| Fender 63 Strat FMT HSS TGT Relic | 3590,00 | 3899,00 | 8% | Link |
| Fender 75th Anni Com P-Bass BB MN | 1777,00 | 1989,00 | 11% | Link |
| Fender AM Acoustasonic Strat DRD | 1111,00 | 1599,00 | 31% | Link |
| Fender AM Acoustasonic Tele CRD | 1298,00 | 1649,00 | 21% | Link |
| Fender AM Ultra Jazzm. MN Cobra Blue | 1498,00 | 1959,00 | 24% | Link |
| Fender Blues JNR IV Sonic CREX | 555,00 | 749,00 | 26% | Link |
| Fender CC-60S Cedar WN Nat | 179,00 | 229,00 | 22% | Link |
| Fender Flea Sig Bass RDWRN SHP | 1111,00 | 1329,00 | 16% | Link |
| Fender Jack Rack | 24,00 | 27,50 | 13% | Link |
| Fender Jimmy Page Mirror MBPW | 15900,00 | 22900,00 | 31% | Link |
| Fender PM-1 Standard Paramount Dreadnought Mahagoni Westerngitarre | 479,00 | 509,00 | 6% | Link |
| Fender SQ Paran. Cyclone CAR | 298,00 | 369,00 | 19% | Link |
| Fender SQ Paran. Toronado 3-Sunburst | 298,00 | 349,00 | 15% | Link |
| Fender Strat Sunburst Body Bookends | 45,00 | 55,00 | 18% | Link |
| Focal Alpha 50 Evo | 249,00 | 279,00 | 11% | Link |
| Focal Solo 6 Be 40th | 949,00 | 1099,00 | 14% | Link |
| Framus Legacy Serie FD 14 SV Dreadnought | 149,00 | 179,00 | 17% | Link |
| Framus Legacy Serie FD 14 SV Dreadnought | 159,00 | 179,00 | 11% | Link |
| Friedman BE-Mini Amp Head | 269,00 | 299,00 | 10% | Link |
| Fun Generation Big Egg LED RGB WW 4in1 IR | 39,00 | 59,00 | 34% | Link |
| Fun Generation Rock Buds II white | 39,00 | 49,00 | 20% | Link |
| Fun Generation Sport Buds | 14,90 | 23,90 | 38% | Link |
| Fun Generation Stagemix 400 | 159,00 | 198,00 | 20% | Link |
| Fun Generation USB One | 19,00 | 24,90 | 24% | Link |
| Gallien Krueger 115RBH | 599,00 | 699,00 | 14% | Link |
| Gallien Krueger Legacy Combo 1x15" | 777,00 | 999,00 | 22% | Link |
| Gallien Krueger MB410 | 698,00 | 899,00 | 22% | Link |
| Gator Frameworks GFW-SPK-4000 | 79,00 | 99,00 | 20% | Link |
| Gator G-BUS-8 Multi Power Supply | 59,00 | 61,00 | 3% | Link |
| Gewa G9 E-Drum Set Pro C6 | 4444,00 | 5298,00 | 16% | Link |
| Gibson 1952 J-185 Antique Natural | 3998,00 | 4499,00 | 11% | Link |
| Gibson G-45 Natural Generation | 1090,00 | 1199,00 | 9% | Link |
| Gibson Les Paul 60 TSB 60th Anniv. | 4990,00 | 5998,00 | 17% | Link |
| Gibson Les Paul Studio SB | 1285,00 | 1394,00 | 8% | Link |
| Gibson Slash J-45 November Burst | 2790,00 | 3275,00 | 15% | Link |
| G-LAB MIDI 2x Looper | 79,00 | 99,00 | 20% | Link |
| Gretsch G2217 Strm. Jr. Jet FSR DCM | 298,00 | 359,00 | 17% | Link |
| Hammond SK PRO-73 | 2490,00 | 2695,00 | 8% | Link |
| Harley Benton Amp Iso 2 | 33,00 | 42,00 | 21% | Link |
| Harley Benton Block-300B | 159,00 | 189,00 | 16% | Link |
| HARLEY BENTON CLD-60SCE TB | 99,00 | 129,00 | 23% | Link |
| Harley Benton Custom Line Bass DI-Expander | 69,00 | 87,00 | 21% | Link |
| Harley Benton Custom Line CLD-1048SCE-LH NS Linkshänder | 189,00 | 219,00 | 14% | Link |
| Harley Benton DC-DLX Gotoh Shell Pink | 279,00 | 319,00 | 13% | Link |
| Harley Benton DC-Junior FAT Benton Blue | 159,00 | 199,00 | 20% | Link |
| Harley Benton DC-Junior FAT LH Faded Cherry | 198,00 | 249,00 | 20% | Link |
| Harley Benton DC-LTD Gotoh Daphne Blue | 269,00 | 299,00 | 10% | Link |
| Harley Benton DOTU UKE-S Ghost Skull | 9,90 | 22,90 | 57% | Link |
| Harley Benton DOTU UKE-S Native Skull | 12,90 | 24,90 | 48% | Link |
| Harley Benton Dullahan-AT 24 TBB | 298,00 | 449,00 | 34% | Link |
| HARLEY BENTON DULLAHAN-FT 24 ROASTED IB | 333,00 | 399,00 | 17% | Link |
| Harley Benton Electric Guitar Kit CST-24T | 79,00 | 99,00 | 20% | Link |
| Harley Benton EX-84 Modern MSP | 229,00 | 299,00 | 23% | Link |
| Harley Benton Fusion-T HH Roasted DP | 359,00 | 399,00 | 10% | Link |
| Harley Benton G212A-FR Active Cabinet | 249,00 | 289,00 | 14% | Link |
| Harley Benton HB JA-60SB Vintage Series | 149,00 | 169,00 | 12% | Link |
| Harley Benton HBO-850 Bass Natural | 111,00 | 139,00 | 20% | Link |
| Harley Benton HBV 870BEM 4/4 Electric Violin | 111,00 | 139,00 | 20% | Link |
| Harley Benton HBV 880SA Semi Acoustic RD | 169,00 | 198,00 | 15% | Link |
| Harley Benton Kahuna-S Flower 2 | 22,00 | 29,00 | 24% | Link |
| Harley Benton MT100 | 5,90 | 7,90 | 25% | Link |
| Harley Benton PowerPlant ISO-12 Pro | 85,00 | 99,00 | 14% | Link |
| Harley Benton SC-DLX Gotoh Pelham Blue | 298,00 | 349,00 | 15% | Link |
| Harley Benton SC-DLX Gotoh Shell Pink | 298,00 | 349,00 | 15% | Link |
| Harley Benton SolidBass 150C | 222,00 | 299,00 | 26% | Link |
| Harley Benton ST-62CC RW Lake Placid Blue | 129,00 | 149,00 | 13% | Link |
| Harley Benton ST-62DLX OW Vintage Series | 159,00 | 179,00 | 11% | Link |
| Harley Benton TableAmp V2 BlueTooth | 59,00 | 69,00 | 14% | Link |
| Harley Benton Talk Box | 99,00 | 119,00 | 17% | Link |
| Harley Benton TB-70 SBK Deluxe Series | 179,00 | 209,00 | 14% | Link |
| Harmonic Art Handpan HD3 Master 8 | 888,00 | 1298,00 | 32% | Link |
| Harmonic Art HD10 Harmonic Minor E | 888,00 | 1198,00 | 26% | Link |
| Harmonic Art HD11 Dorian F | 999,00 | 1298,00 | 23% | Link |
| Headrush MX5 | 444,00 | 499,00 | 11% | Link |
| HEDD Type 07 MK2 White | 777,00 | 949,00 | 18% | Link |
| Hemingway DP-501 MKII AT | 444,00 | 489,00 | 9% | Link |
| Hemingway DP-701 MKII BP | 575,00 | 629,00 | 9% | Link |
| Hercules DJ Control Inpulse 200 | 77,00 | 89,00 | 13% | Link |
| Hercules DJ Control Inpulse 300 | 149,00 | 169,00 | 12% | Link |
| Hercules DJ Control Inpulse 500 | 244,00 | 269,00 | 9% | Link |
| Hercules DJ Learning Kit | 169,00 | 215,00 | 21% | Link |
| Hitman HD-30 Marauder E-Drum Set | 398,00 | 498,00 | 20% | Link |
| Hohner Marine Band Classic C | 29,00 | 33,00 | 12% | Link |
| Hörluchs EasyUp | 66,00 | 91,00 | 27% | Link |
| HoTone Ampero | 279,00 | 319,00 | 13% | Link |
| HoTone Loudster Portable Power Amp | 111,00 | 139,00 | 20% | Link |
| HoTone Nano Legacy Purple Wind | 59,00 | 79,00 | 25% | Link |
| Human Base Daily Base 5 Ziricote | 2490,00 | 2999,00 | 17% | Link |
| Ibanez AZ2204B-BK Prestige | 1698,00 | 1888,00 | 10% | Link |
| Ignition 2bright Par 7 IP | 222,00 | 279,00 | % | Link |
| Ignition ACL LED Par 64 | 149,00 | 198,00 | 25% | Link |
| Ignition LED Mini Studio PAR One 20° | 89,00 | 119,00 | 25% | Link |
| Ignition Pure UV 710 | 111,00 | 139,00 | 20% | Link |
| Ignition WAL-L Z150 | 398,00 | 498,00 | 20% | Link |
| IK Multimedia UNO Synth | 129,00 | 159,00 | 19% | Link |
| IK Multimedia UNO Synth Pro Desktop | 366,00 | 399,00 | 8% | Link |
| Joyo AD-2 preamp/DI | 35,00 | 39,00 | 10% | Link |
| Joyo Atomic Topteil mit Bluetooth für E-Gitarre | 79,00 | 99,00 | 20% | Link |
| Joyo Jackman Topteil mit Bluetooth für E-Gitarre | 79,00 | 99,00 | 20% | Link |
| Joyo TC-1 Tone Chain | 79,00 | 99,00 | 20% | Link |
| Kali Audio IN-5 | 298,00 | 324,00 | 8% | Link |
| Knaggs Kenai J D1 Sonic Blue | 2222,00 | 2698,00 | 18% | Link |
| Knaggs Severn T1 Trem Forest Green | 3490,00 | 4598,00 | 24% | Link |
| Knaggs Tuckahoe Trem T2 Charcoal/Onyx | 2990,00 | 4298,00 | 30% | Link |
| Korg MA-2 BLBK Digital Metronome | 12,00 | 16,00 | 25% | Link |
| KORG MONOTRON DELAY | 44,00 | 49,00 | 10% | Link |
| Korg Monotron Duo | 44,00 | 49,00 | 10% | Link |
| Korg Nautilus 61 | 1888,00 | 1990,00 | 5% | Link |
| Korg NC-Q1 Black | 149,00 | 288,00 | 48% | Link |
| Korg RK-100S 2 Black | 777,00 | 888,00 | 13% | Link |
| KRK S12G4 | 795,00 | 849,00 | 6% | Link |
| KRK V4S4 | 345,00 | 379,00 | 9% | Link |
| KRK V6S4 | 444,00 | 479,00 | 7% | Link |
| Larrivee LSV-11E Rosewood | 3990,00 | 4699,00 | 15% | Link |
| Larry Carlton S7 AWH | 398,00 | 499,00 | 20% | Link |
| LAVA MUSIC ME 2 Freeboost BL | 598,00 | 799,00 | 25% | Link |
| Lewitt LCT 040 MATCH stereo pair | 149,00 | 189,00 | 21% | Link |
| LP 204C-DM Demon Cowbell | 16,90 | 39,00 | 57% | Link |
| LSL Bad Bone 2 Sugar Pine BB | 2190,00 | 2598,00 | 16% | Link |
| LSL Balboa Bass Sonic Blue | 1998,00 | 2298,00 | 13% | Link |
| Ludwig LB414, 14"x5" Black Beauty Snare Drum | 698,00 | 845,00 | 17% | Link |
| Mackie CR4-X | 99,00 | 109,00 | 9% | Link |
| MACKIE CR8S-X BT | 159,00 | 198,00 | 20% | Link |
| Mackie Creator Bundle | 179,00 | 198,00 | 10% | Link |
| MACKIE EM-91CU | 33,00 | 48,00 | 31% | Link |
| Mackie EM-Carbon | 99,00 | 125,00 | 21% | Link |
| Mackie EM-Chromium | 139,00 | 149,00 | 7% | Link |
| Macmull Guitars S-Classic Sunburst MN | 4444,00 | 4999,00 | 11% | Link |
| Manley NuMU | 2490,00 | 2899,00 | 14% | Link |
| Maono Maonocaster | 159,00 | 199,00 | 20% | Link |
| Marcus Miller P10 Alder 4 TS | 698,00 | 979,00 | 29% | Link |
| Marcus Miller P7 Alder 4 AW 2nd Gen | 398,00 | 499,00 | 20% | Link |
| Marcus Miller V10 4 NT | 898,00 | 1219,00 | 26% | Link |
| Marcus Miller V10 4 NT FL | 949,00 | 1149,00 | 17% | Link |
| Marcus Miller V7 Swamp Ash-4 NT 2nd Gen | 444,00 | 549,00 | 19% | Link |
| Markbass CMD Super Combo K1 | 1198,00 | 1399,00 | 14% | Link |
| Marshall DSL1CR | 249,00 | 279,00 | 11% | Link |
| Marshall Fridge 3.2 | 298,00 | 375,00 | 21% | Link |
| Marshall Jack Rack | 24,00 | 33,00 | 27% | Link |
| Marshall Jack Rack White | 19,90 | 25,50 | 22% | Link |
| Marshall JTM45/2245 | 1149,00 | 1349,00 | 15% | Link |
| Marshall MX212AR Gitarren Box | 259,00 | 298,00 | 13% | Link |
| Marshall Origin 50C Combo | 444,00 | 489,00 | 9% | Link |
| Marshall Origin 5C Combo | 198,00 | 222,00 | 11% | Link |
| Martin Rush Par 1 RGBW 20° | 198,00 | 299,00 | 34% | Link |
| M-Audio Oxygen 25 Mk4 | 69,00 | 79,00 | 13% | Link |
| Meinl 15" Byzance Big Apple Dark Hat | 398,00 | 479,00 | 17% | Link |
| mikme pocket | 329,00 | 369,00 | 11% | Link |
| Millenium 2B Carbon Drumstick Supergrip | 15,90 | 21,00 | 24% | Link |
| Millenium B20 Cymbalset | 159,00 | 189,00 | 16% | Link |
| Millenium Desktop Monitor Stand DM3 | 25,00 | 35,00 | 29% | Link |
| Millenium DS200 Silver | 59,00 | 69,00 | 14% | Link |
| Millenium KS-2000 | 69,00 | 79,00 | 13% | Link |
| Millenium Laptopstand Doc | 14,90 | 19,90 | 25% | Link |
| Millenium MA-2040 | 14,90 | 19,90 | 25% | Link |
| Millenium MD-90 Mobile Drum | 99,00 | 119,00 | 17% | Link |
| Millenium MS 2012 | 25,00 | 33,00 | 24% | Link |
| Millenium Pocket Headphone | 28,00 | 33,00 | 15% | Link |
| Millenium R1 12" Metronome Practice Pad | 36,00 | 45,00 | 20% | Link |
| Millenium SD-120 C StudioDesk | 149,00 | 189,00 | 21% | Link |
| Millenium SD-120 W StudioDesk | 159,00 | 189,00 | 16% | Link |
| Millenium Still Series Cymbal Set reg. | 119,00 | 149,00 | 20% | Link |
| Moog Grandmother Dark | 888,00 | 899,00 | 1% | Link |
| Moog Subharmonicon | 698,00 | 745,00 | 6% | Link |
| Music Man Dustin Kensrue StingRay DSTB | 2590,00 | 3290,00 | 21% | Link |
| Neumann KH 420 | 3690,00 | 3990,00 | 8% | Link |
| Neumann TLM 103 mt Stereo Set | 1998,00 | 2299,00 | 13% | Link |
| Numark Mixtrack Platinum | 198,00 | 222,00 | 11% | Link |
| Nux Loop Core | 69,00 | 89,00 | 22% | Link |
| Nux MG-30 | 222,00 | 298,00 | 26% | Link |
| Nux MG-300 | 99,00 | 129,00 | 23% | Link |
| Orange Super Crush 100 Combo | 598,00 | 699,00 | 14% | Link |
| Otamatone Deluxe Black | 69,00 | 79,00 | 13% | Link |
| Paiste 30" Symphonic Gong | 798,00 | 1039,00 | 23% | Link |
| Pearl 14"x5,5" Modern Utility Steel | 159,00 | 222,00 | 28% | Link |
| Pearl EM1 Malletstation | 1111,00 | 1279,00 | 13% | Link |
| Pearl Masterworks Mod. Dry Wh.Marine | 2690,00 | 3599,00 | 25% | Link |
| Pearl Masterworks Stadium Blk. Pearl | 3990,00 | 5499,00 | 27% | Link |
| Pearl Masterworks Urban Zebrawood | 3990,00 | 5899,00 | 32% | Link |
| Pearl PHP-1465 #101 | 777,00 | 998,00 | 22% | Link |
| Phil Jones Bass Cabinet CAB 67 | 555,00 | 649,00 | 14% | Link |
| Physis Piano K4 EX | 1290,00 | 1499,00 | 14% | Link |
| Polyend Tracker AE Bogdan Raczynski | 498,00 | 699,00 | 29% | Link |
| Presonus AudioBox iTwo Studio | 188,00 | 229,00 | 18% | Link |
| Presonus MicroStation BT | 111,00 | 129,00 | 14% | Link |
| PRS Custom 24 Floyd FGM | 3690,00 | 3998,00 | 8% | Link |
| PRS SE Custom 24 BG Black Gold Burst | 798,00 | 898,00 | 11% | Link |
| PRS SE P20E Parlour VM | 479,00 | 579,00 | 17% | Link |
| Quilter Travis Toy 15 Combo | 888,00 | 1299,00 | 32% | Link |
| Radial Engineering Tonebone PZ-PRE V2 | 259,00 | 299,00 | 13% | Link |
| Remo Rhythm, Breath & Lullaby Kit | 349,00 | 399,00 | 13% | Link |
| Roadworx Orchesterstuhl | 269,00 | 333,00 | 19% | Link |
| Roadworx PF 2 | 12,90 | 17,40 | 26% | Link |
| Roadworx Synthesizer Stand | 22,00 | 29,00 | 24% | Link |
| Roland A-49 Black | 159,00 | 179,00 | 11% | Link |
| Roland Aerophone AE-10 | 679,00 | 749,00 | 9% | Link |
| Roland TD-27K V-Drum Set | 1777,00 | 1999,00 | 11% | Link |
| Roland TR-06 | 339,00 | 379,00 | 11% | Link |
| Saramonic Blink 500 B2 | 198,00 | 235,00 | 16% | Link |
| Schecter C-7 Multiscale Silver Mountain | 1198,00 | 1399,00 | 14% | Link |
| Seiko SQ-60 Metronome | 24,00 | 30,50 | 21% | Link |
| Seiko SQ-70 Quartz Metronom | 45,00 | 59,00 | 24% | Link |
| Sennheiser ew 300 G4 Base SK-RC DW Band | 698,00 | 798,00 | 13% | Link |
| Sennheiser IE 500 Pro CL | 444,00 | 549,00 | 19% | Link |
| Sennheiser IE 500 Pro SBK | 444,00 | 549,00 | 19% | Link |
| Sennheiser XSW 1-835 E-Band Vocal Set | 198,00 | 309,00 | 36% | Link |
| Shure AONIC 215 True Wireless G2 Bk | 189,00 | 199,00 | 5% | Link |
| Shure SE215-K | 83,00 | 99,00 | 16% | Link |
| Shure SM58 Quality Bundle | 115,00 | 134,00 | 14% | Link |
| Simmons SD1200 E-Drum Set | 498,00 | 598,00 | 17% | Link |
| Sirus MP2 | 198,00 | 255,00 | 22% | Link |
| Slate Digital VMS ONE Preamp | 375,00 | 449,00 | 16% | Link |
| Solar Guitars GC1.6B-Black Gloss | 598,00 | 899,00 | 33% | Link |
| SoloDallas Schaffer Replica EX Tower | 1111,00 | 1389,00 | 20% | Link |
| Solomon SubKick LoFReQ White | 198,00 | 259,00 | 24% | Link |
| SOMA Ornament-8 | 633,00 | 689,00 | 8% | Link |
| Stairville AF-300 LED Fogger Co2 FX DMX | 398,00 | 489,00 | 19% | Link |
| Stairville LED PAR64 36x3W RGB MKII pol. | 79,00 | 119,00 | 34% | Link |
| Stairville MH-z720 V2 | 555,00 | 679,00 | 18% | Link |
| Stairville Mini Stage Par 7x6W RGB B | 59,00 | 79,00 | 25% | Link |
| Stairville Wild Wash Pro 648 LED CW | 149,00 | 179,00 | 17% | Link |
| Startone Mat Drum | 39,00 | 49,00 | 20% | Link |
| Startone SBS-75 Baritone Sax | 998,00 | 1333,00 | 25% | Link |
| Steinberg UR22 MK2 Recording Pack Elem. | 239,00 | 275,00 | 13% | Link |
| Superlux HD-662 | 25,00 | 33,00 | 24% | Link |
| Superlux MSKA Singer Pack | 29,90 | 39,90 | 25% | Link |
| Superlux Pra 218A | 15,90 | 22,60 | 30% | Link |
| Superlux R102 | 99,00 | 136,00 | 27% | Link |
| Superlux S502 ORTF Stereo Mikrofon | 99,00 | 129,00 | 23% | Link |
| Swissonic ASM7 | 198,00 | 239,00 | 17% | Link |
| Swissonic EasyKey 61 | 99,00 | 111,00 | 11% | Link |
| Swissonic MM-3 | 59,00 | 79,00 | 25% | Link |
| Swissonic NT10A | 249,00 | 298,00 | 16% | Link |
| Swissonic T204 | 99,00 | 119,00 | 17% | Link |
| Swissonic UA-2x2 | 49,00 | 59,00 | 17% | Link |
| Swissonic Webcam 3 Full-HD AF-L | 59,00 | 69,00 | 14% | Link |
| t.akustik Vocal Head Booth | 333,00 | 399,00 | 17% | Link |
| Tascam MiNiSTUDIO Creator US-42B4 | 129,00 | 157,00 | 18% | Link |
| Taylor Custom #10101 Grand Auditorium | 3990,00 | 4999,00 | 20% | Link |
| tc electronic Blacksmith | 1111,00 | 1479,00 | 25% | Link |
| tc electronic Ditto Jam X2 Looper | 89,00 | 139,00 | 36% | Link |
| tc electronic Flashback Triple Delay | 149,00 | 212,00 | 30% | Link |
| tc electronic Grand Magus Distortion | 19,90 | 34,00 | 41% | Link |
| tc electronic Hypergravity Mini | 39,00 | 63,00 | 38% | Link |
| tc electronic PolyTune Clip Tuner | 29,90 | 39,90 | 25% | Link |
| tc electronic Sub'N'Up Mini Octaver | 49,00 | 69,00 | 29% | Link |
| tc electronic TC1210-DT | 59,00 | 98,00 | 40% | Link |
| tc electronic TC8210-DT | 59,00 | 98,00 | 40% | Link |
| tc electronic Teleport GLR | 12,90 | 25,00 | 48% | Link |
| tc electronic Teleport GLT | 12,90 | 25,00 | 48% | Link |
| TC-Helicon GO GUITAR | 14,90 | 22,00 | 32% | Link |
| TC-Helicon Go Solo | 59,00 | 77,00 | 23% | Link |
| TC-Helicon Go Twin | 59,00 | 79,00 | 25% | Link |
| TC-Helicon MP-60 | 49,00 | 69,00 | 29% | Link |
| the t.bone BC 500 | 69,00 | 79,00 | 13% | Link |
| the t.bone column PT Set 823 MHz | 169,00 | 235,00 | 28% | Link |
| the t.bone DC 4000 | 222,00 | 299,00 | 26% | Link |
| the t.bone GigA Pro Body Set | 198,00 | 239,00 | 17% | Link |
| the t.bone GZ 1 USB | 33,00 | 49,00 | 33% | Link |
| the t.bone MB 7 Beta | 79,00 | 99,00 | 20% | Link |
| the t.bone MB 7 Beta USB | 89,00 | 119,00 | 25% | Link |
| the t.bone MicScreen Desktop | 39,00 | 49,00 | 20% | Link |
| the t.bone Micscreen LE | 44,00 | 59,00 | 25% | Link |
| the t.bone MS 180 Popkiller | 9,90 | 14,80 | 33% | Link |
| the t.bone PS 100 | 69,00 | 119,00 | 42% | Link |
| the t.bone SC 1200 | 111,00 | 159,00 | 30% | Link |
| the t.bone SC 400 | 39,00 | 49,00 | 20% | Link |
| the t.bone SC 420 USB Silver Desktop-Set | 49,00 | 59,00 | 17% | Link |
| the t.bone SC 460 USB | 59,00 | 98,00 | 40% | Link |
| the t.bone Sync 1 | 79,00 | 98,00 | 19% | Link |
| the t.bone Sync 2 | 99,00 | 149,00 | 34% | Link |
| the t.bone TWS One D Lapel | 39,00 | 55,00 | 29% | Link |
| the t.mix 16.4 | 279,00 | 359,00 | 22% | Link |
| THE T.Racks Racksteckdose 16/6 | 35,00 | 45,00 | 22% | Link |
| Thomann Accessory Bag Maxi | 49,00 | 59,00 | 17% | Link |
| Thomann Black Jazz Bb- Flugelhorn | 222,00 | 298,00 | 26% | Link |
| Thomann Blacky Bb-Trumpet | 198,00 | 249,00 | 20% | Link |
| Thomann Classic Guitar S 4/4 | 145,00 | 159,00 | 9% | Link |
| Thomann Classic-CE 4/4 Black Konzertgitarre 4/4 Größe | 179,00 | 229,00 | 22% | Link |
| Thomann CTC-50 Red | 5,90 | 7,50 | 21% | Link |
| Thomann Guitar Multistand 5 | 29,90 | 39,00 | 23% | Link |
| Thomann KB-47BM | 69,00 | 89,00 | 22% | Link |
| Thomann KB-47BP | 69,00 | 89,00 | 22% | Link |
| Thomann Nataraj tongue 12" A-Akebono | 159,00 | 198,00 | 20% | Link |
| Thomann Nataraj tongue 12" D-Integral | 149,00 | 189,00 | 21% | Link |
| Thomann Nataraj tongue 8" C-Major | 129,00 | 159,00 | 19% | Link |
| Thomann PFU Unicorn Kalimba | 19,90 | 49,00 | 59% | Link |
| Thomann proBONE 2 M Bb-/F-Tenor | 698,00 | 999,00 | 30% | Link |
| Thomann TAS-180 Black Alto Saxophone | 298,00 | 349,00 | 15% | Link |
| Thomann TCA 501R Multi Cajon | 79,00 | 89,00 | 11% | Link |
| Thomann TK10-R Kalimba | 22,00 | 30,00 | 27% | Link |
| Thomann TK17-R Kalimba | 29,00 | 45,00 | 36% | Link |
| Thomann TTS-180 Vintage Tenor Sax | 444,00 | 565,00 | 21% | Link |
| Thorens TD 202 black | 498,00 | 598,00 | 17% | Link |
| ToneWoodAmp | 229,00 | 238,00 | 4% | Link |
| T-Rex Diva Drive | 59,00 | 69,00 | 14% | Link |
| Ultimate GS-1000 Pro Guitar Stand | 27,90 | 35,00 | 20% | Link |
| Universal Audio Apollo Twin X Duo Heritage Ed. | 999,00 | 1099,00 | 9% | Link |
| VALETON DAPPER MINI 4 EFFECT STRIP | 59,00 | 79,00 | 25% | Link |
| Valeton GP-100VT | 111,00 | 159,00 | 30% | Link |
| Varytec Area Flood 50 IP | 24,90 | 49,00 | 49% | Link |
| Varytec Giga Bar Pix 8 UV | 59,00 | 79,00 | 25% | Link |
| Varytec Hero Wash 300 TW | 498,00 | 749,00 | 34% | Link |
| Varytec LED Studio 150 6000K WH | 129,00 | 169,00 | 24% | Link |
| Varytec Rainbow Bar 8 | 59,00 | 79,00 | 25% | Link |
| Varytec Rainbow Bar 9 | 49,00 | 69,00 | 29% | Link |
| Varytec VP-1 DMX Video BiLight Panel | 222,00 | 298,00 | 26% | Link |
| Varytec VR-440 Video Ring Light LED Bi | 59,00 | 69,00 | 14% | Link |
| V-Moda Crossfade M-100 Master | 198,00 | 219,00 | 10% | Link |
| V-Moda M-200 ANC | 298,00 | 459,00 | 35% | Link |
| Vox AC10C1 Custom | 398,00 | 489,00 | 19% | Link |
| Vox AC30 C2, E-Gitarren Combo | 777,00 | 888,00 | 13% | Link |
| Warwick Masterbuilt Streamer StageII 5 | 4990,00 | 5499,00 | 9% | Link |
| Warwick RB Alien Standard 4 NT | 599,00 | 699,00 | 14% | Link |
| Warwick RB Corvette Premium 5 NTHP LH | 888,00 | 999,00 | 11% | Link |
| Warwick Streamer Stage I 4 LTD 2018 | 3990,00 | 4799,00 | 17% | Link |
| Warwick Teambuilt Thumb SklarBass VST | 3190,00 | 3629,00 | 12% | Link |
| Wizoo Publishing Mischen & Mastern mit dem Computer | 9,90 | 14,95 | 34% | Link |
| XVive Mike | 35,00 | 49,00 | 29% | Link |
| Zildjian 22" K Constantinople Bounce | 498,00 | 599,00 | 17% | Link |
| Zoom G6 | 359,00 | 399,00 | 10% | Link |
| Zoom PodTrak P8 | 398,00 | 429,00 | 7% | Link |
| Zoom V6 | 298,00 | 333,00 | 11% | Link |
Image Sources:
KORG NC-Q1: Korg
Solar Guitars GC1.6B-FRONT-HORIZONTAL: Solar Guitars
x1_desktop_Sennheiser-XSW-1-835-Block2-T_P: Sennheiser
MonoPoly_P0E3H_Top_XL: Behringer
csm_AKG_C451B3_49b649c753: AKG/Bonedo