Synth Deals from Arturia, Korg, UDO and Behringer!
Expired
In this week's edition of Synth Deals, we've selected some exciting offers on incredible synthesizers for electronic music production and performance.
Synth Deals
With all the Black Friday posts, emails, and social media ads coming fast and furious, you're surely suffering from a bad case of GAS by now. Relieve that Gear Acquisition Syndrome with these top synth deals from Arturia, Korg, UDO, and Behringer. Check it out.
Behringer TD-3-RD
To paraphrase Fatboy Slim, everybody needs a TD-3—especially when it's red. The Behringer TD-3-RD is the company's take on the venerable Roland TB-303 Bass Line. Any self-respecting electronic music producer needs at least one acid machine in their arsenal, and at this price (and colour), you really should think about making it this one.
With all the features you want, need, and love from the original, including analogue VCO with sawtooth and square waveforms, a 24dB/octave lowpass filter, filter envelope intensity and decay, plus that wonderful sequencer, this will have you squelching the night away.
The TD-3 has more than the original model as well such as onboard distortion. There's even an audio in to process external audio through the filter. Talk about a synth deal.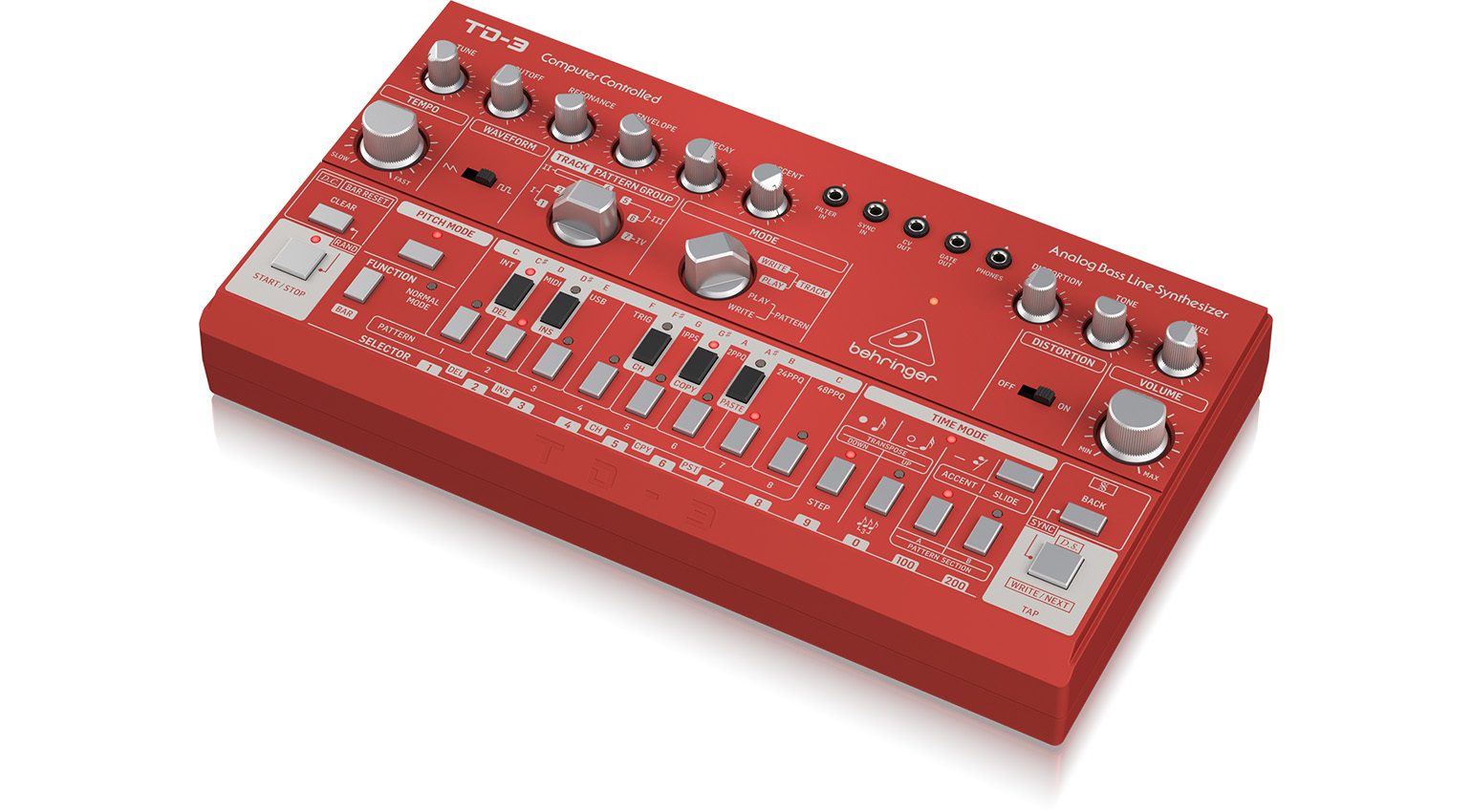 Arturia MatrixBrute Noir
Arturia helped reignite the world's passion for analogue subtractive synthesis with the Brute series of synths. Now you can join in the fun and save some dollars too with this synth deal on the Arturia MatrixBrute Noir.
A three-oscillator monosynth with two filters (Steiner-Parker and Ladder), three LFOs, three envelopes and that great, big beautiful 16 x 16 modulation matrix parked front and centre, the Matrix Brute is sure to get your creative synapses firing. And it's the Noir edition, which is clearly the coolest version.
Arturia has been killing it with its hardware synths and the MatrixBrute is no exception. Grab this, wrap it up, park it under the tree, and then greedily open it up on Christmas Day. Merry Synthmas, one and all.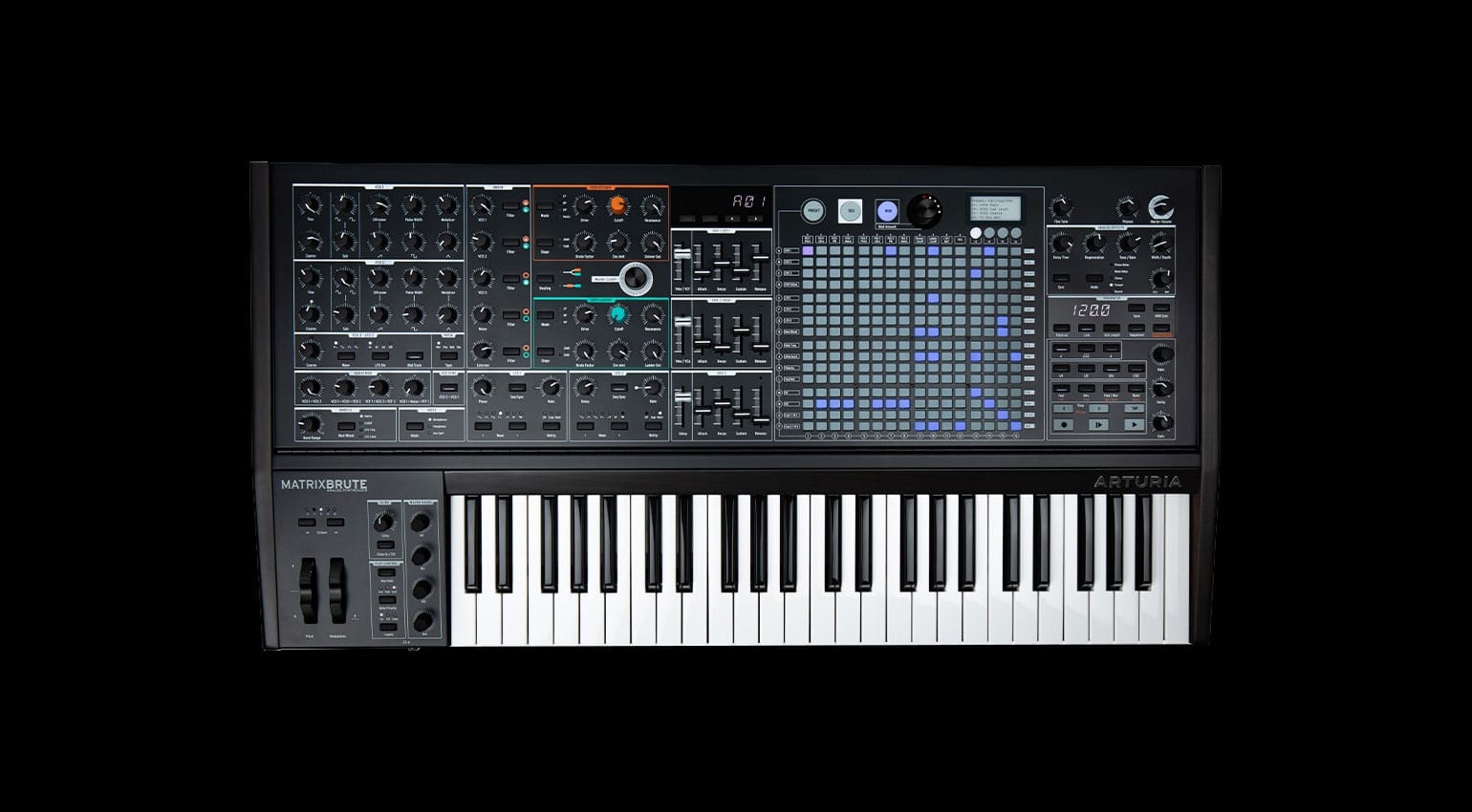 Korg Minilogue Bass
Korg's original Minilogue is a modern classic. With its four voices of analogue synthesis, two VCOs, 12dB and 24dB/octave switchable filter, and plenty of voice modes, it can do pretty much anything you need it to. It also has a very modern analogue sound, making it perfect for current genres of dance music.
If the '80s hi-fi silver metal plate has never done it for you, now's your chance to pick up the limited edition version, the Korg Minilogue Bass, for a very good price.
The Bass edition is more than just a pretty face too. With its 100 custom Bass patches, it's sure to inspire plenty of new tracks. And that black and red keyboard? Behave.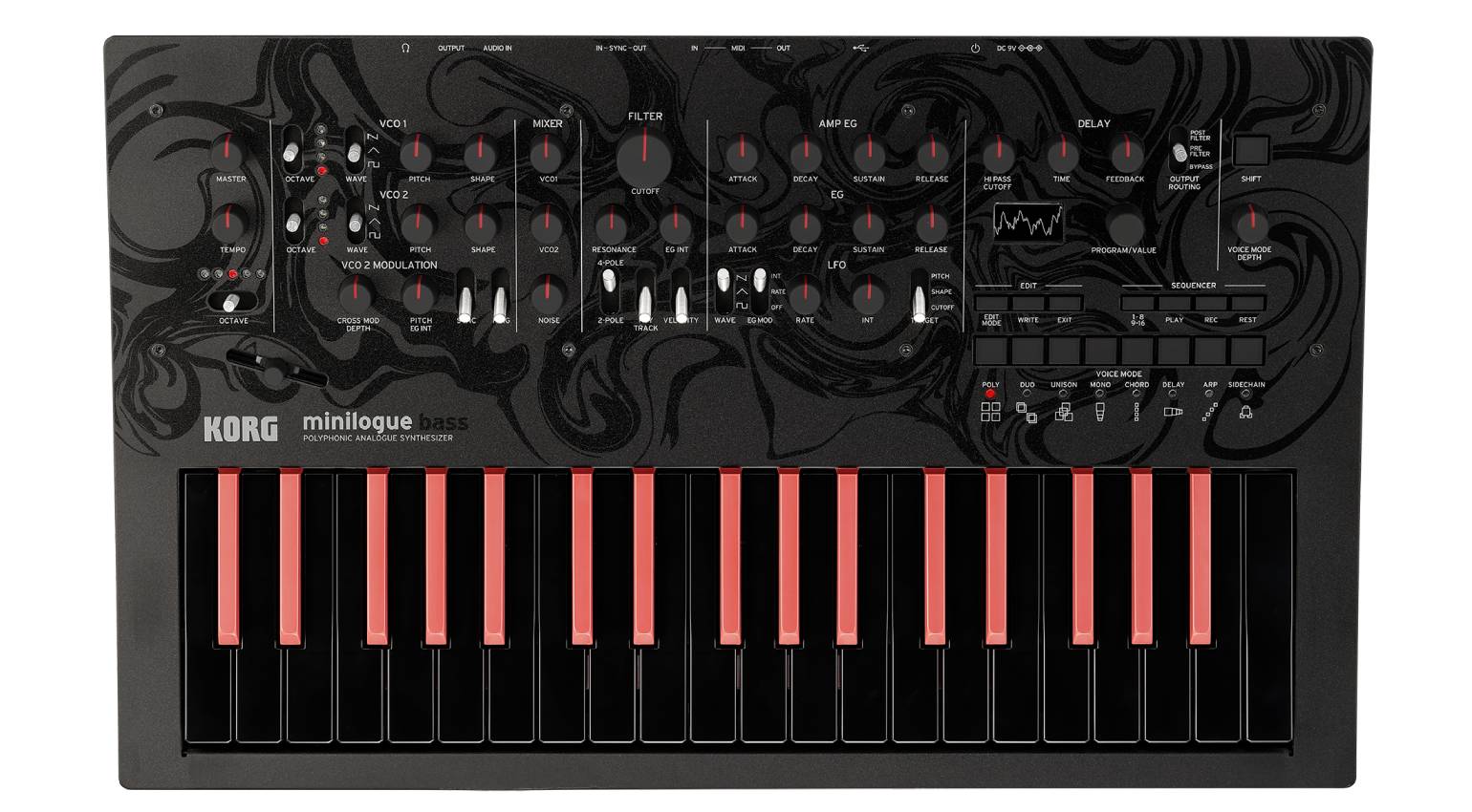 Behringer Vocoder VC340
Unlike general-use synthesizers, vocoders are special beasts. They may be limited in functionality but what they can do—that is, make you sound like a robot—is pretty gosh darn cool. If you've been saving up for a vocoder, now is the time to grab a hammer and smash that piggy bank, because the Behringer Vocoder VC340 is on sale.
A recreation of Roland's VP-330 from 1979, the VC340 adds a string synthesizer section plus the incredible Human Voice sound to a vocoder circuit, allowing you to combine robotic and heavenly voices into one. The keyboard features 37 semi-weighted and velocity-sensitive keys while the BBD chorus makes everything sound better.
Whether you're a 1970s analogue purist or just looking for something extra to spice up your vocals (ELO-style vocoder harmonies, anyone?), this is a solid instrument at a great synth deal.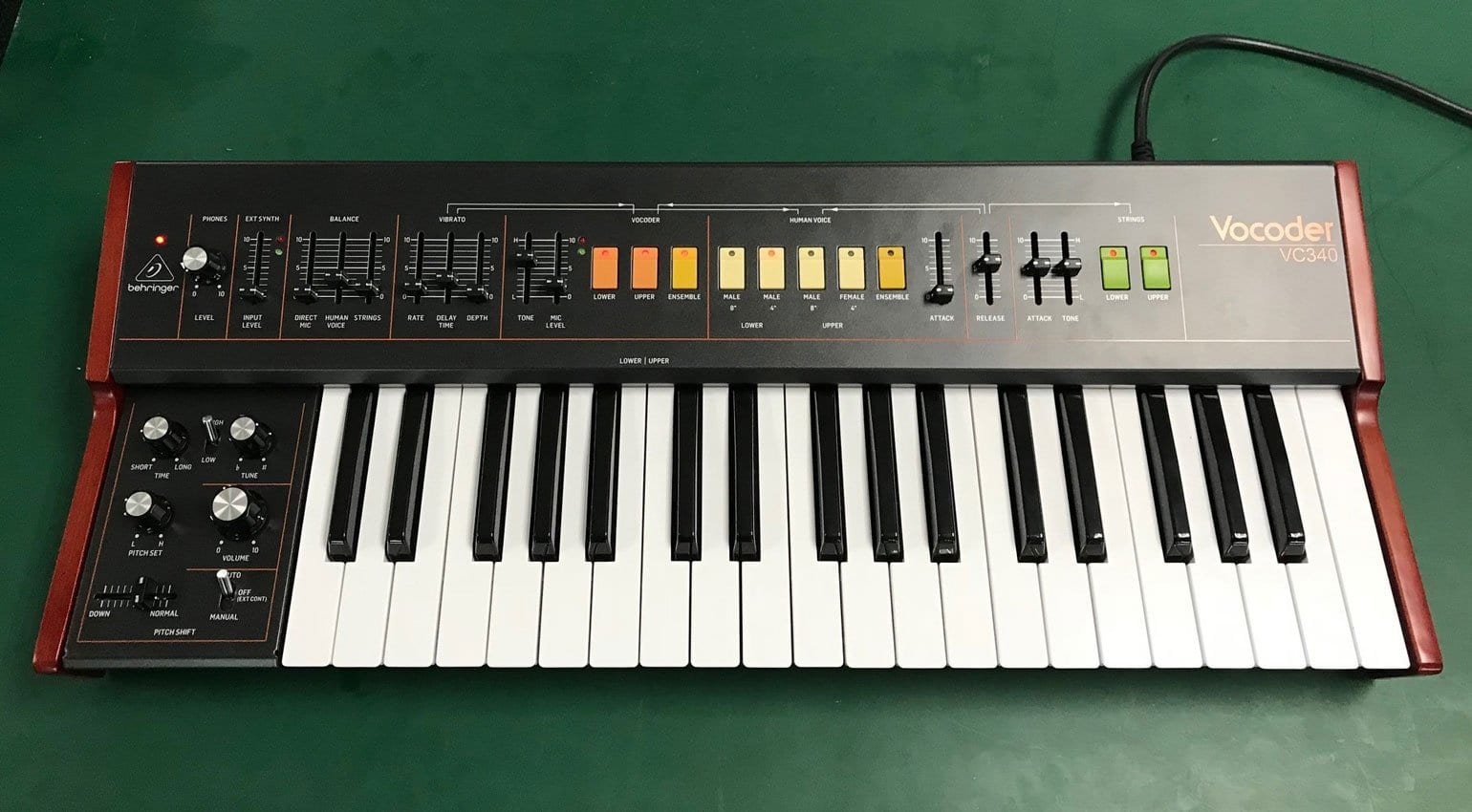 UDO Audio Super 6 Blue
Talk about a dream synth. The UDO Audio Super 6 Blue is a 12-voice hybrid digital/analogue synthesizer with bags of character, buckets of charm, and a bathtub full of features.
It starts with two digital oscillators and then moves through the analogue filter circuit with 24dB/octave resonant lowpass and static highpass with switchable overdrive. There are two ADSR envelopes, an LFO with keyboard tracking (phwoar!), a modulation matrix, as well as delay and chorus.
There's more of course but what's really important is how it sounds, and it sounds amazing. It's a dream machine, for sure, and now's your chance to pick one up in this amazing synth deal.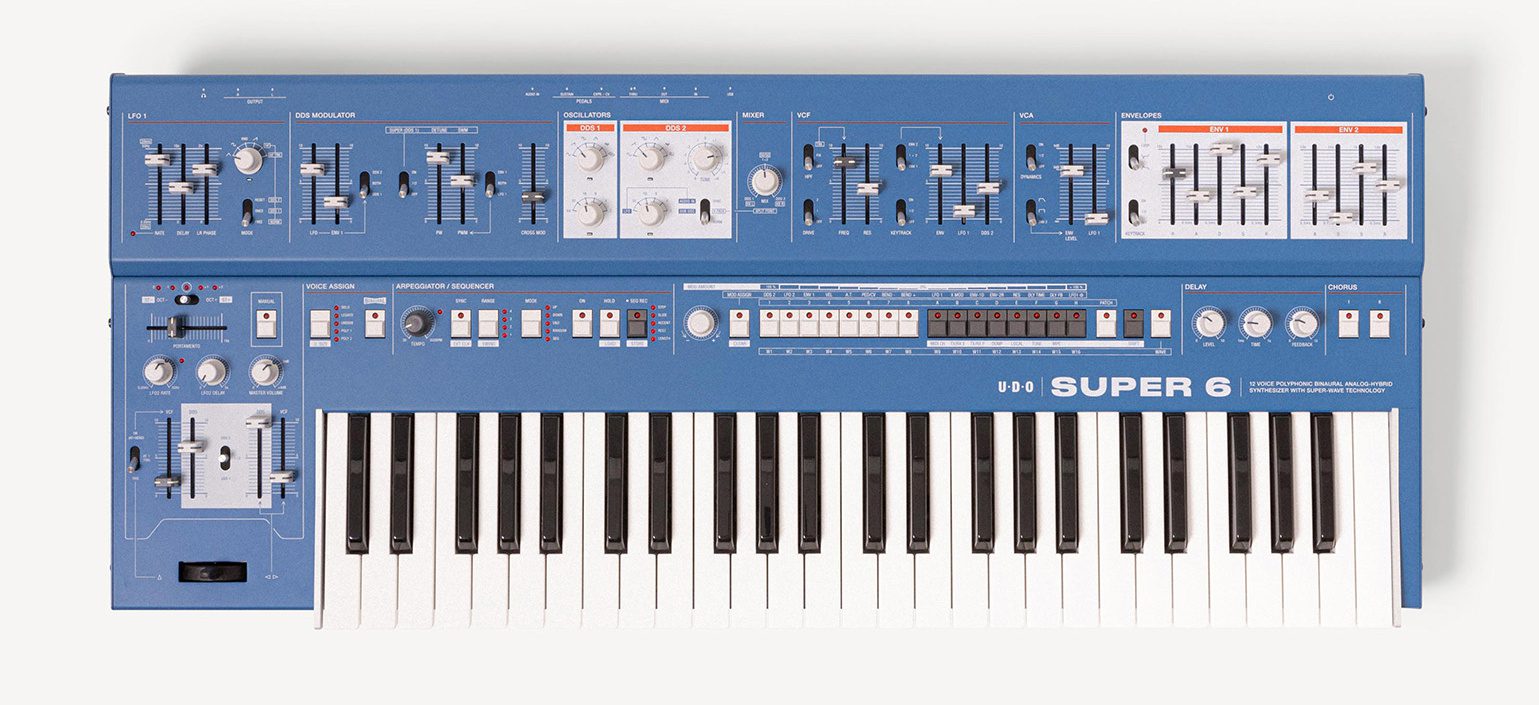 More about Synth Deals
*Note: percentage discounts may vary according to your region and currency conversion rates on the day of purchase. Displayed percentage discounts are guidelines only.
Image Sources:
Behringer TD-3-RD: Behringer
Arturia MatrixBrute Noir Edition: Arturia
Korg Minilogue Bass: Korg
Behringer Vocoder VC-340 : Behringer
UDO Audio Super 6 Blue: UDO Audio
Behringer Vocoder VC340: Behringer