13 Results for "Location Recording"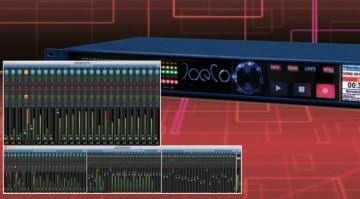 JoeCo are to premiere a 'budget' BLUEBOX audio interface, with 24 line and 16 ADAT inputs and 24 line outputs. But the new box is already facing stiff competition from recently announced RME and Focusrite ...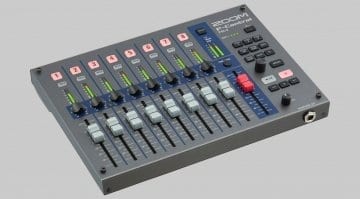 Zoom continue to pioneer the field recorder market by introducing the F-Control mixer and remote for their F8 and F4 recorders, adding new features.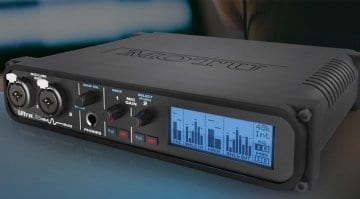 When it comes to choosing an audio interface, feature set can be one of the biggest deciders. MOTU's UltraLite Mk4 seems to offer everything you might need.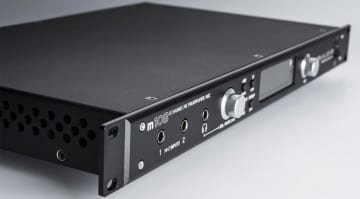 The M108 offers modern features such as Dante and remote control, but as an audio interface, the focus lies heavily on their high quality preamps and ADC.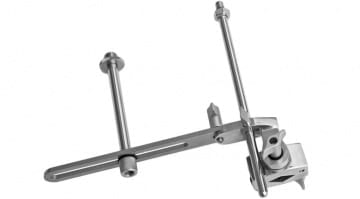 sE Electronics are responsible for pioneering reflection filters and now offer an entire 'Reflexion Filters' range. But what about that troublesome mount? At last, it seems, there's an answer...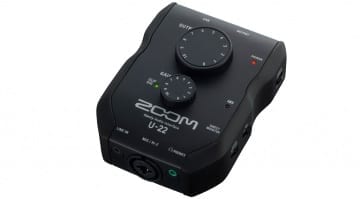 Musikmesse 2016 saw the U-24 and U-44 released by Zoom. The U-22 is the latest addition and baby to their family of portable audio interfaces.
Are you on the look-out for an analogue mixer that fits your requirements? Why not configure one to your own specification with 'Arthur' by Schertler?
The ZM-1 performs the impossible. Allegedly. Imagine a band sitting around one mic, after which you were able to balance their individual levels and isolate them. Can this possibly work as well as its makers ...
VicBooth Premium is a new isolation booth made from high quality materials. Hang-on though, it doesn't have a door!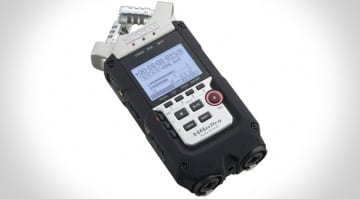 The H4n is one of the most popular field recording devices. Zoom appear to have addressed durability and quality issues with this new H4n Pro version.