15 Results for "ARP 2600"
As one of electronic music's early exponents, Jean-Michel Jarre is an inspiration for many. We check out some of his favourite synths!
Synth fans, fasten your seat belts: Check out our First Look Review of the Korg ARP 2600 M, Korg's downsized version of a classic semi-modular synth.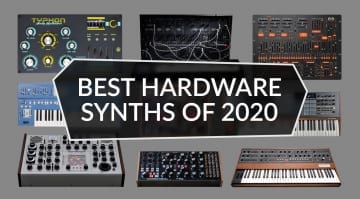 The Top 10 Hardware Synths 2020! Some awesome musical hardware was released this year, here are our favourites by Korg, Behringer, UDO, Arturia et al.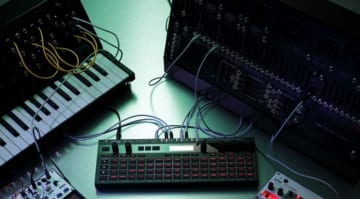 More hot news on upcoming Korg gear! An image of an ARP 2600 mini and a box called the SQ-64 has turned up, confirming some long-standing rumours...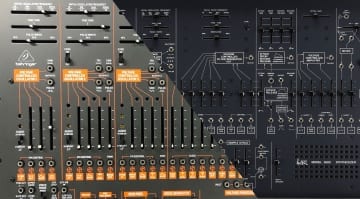 As cheaper clones of fantastic - and fantastically expensive - gear proliferate, where does value reside in the world of synthesizers in the 2020s? Time to tackle some thorny issues.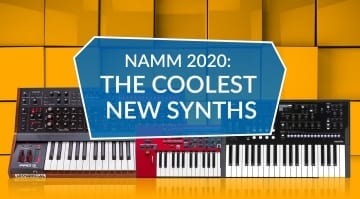 NAMM threw up loads of new synth gear and sound manipulators this year - but here are the 5 that topped our list of the Coolest New Synths at NAMM 2020!
So here it is. It's slightly unexpected in form but no less interesting for it. The look and the LEDs are really quite snazzy. Behringer's 2600 clone of the ARP 2600 is ready for your attention.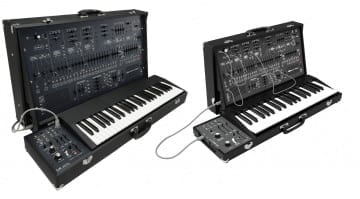 Korg has officially announced the awesome reissue of the ARP 2600 but maybe Korg is gearing up to release a smaller or mini version and these images from Guitar Center seem to back that up.
Korg has already teased us about something happening on the 7th January and now we've also got to put the 10th in our diaries for what looks like another synthesizer or perhaps an ARP 2600?
In what appears to be a Q&A with electronic music legend Jean-Michel Jarre he reveals that Korg is currently working on a 1:1 clone of the classic ARP 2600 synthesizer.
TTSH or Two Thousand Six Hundred is an ARP 2600 project by Swedish DIY producers The Human Comparator. Preorders have just opened on the new version 4 which should be available in August.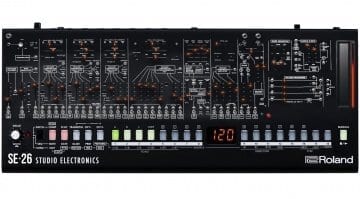 Roland and Studio Electronics kick off a new partnership with the stunning SE-02 Boutique synthesizer. What could be next? how about an ARP 2600 clone - the SE-26?
Uli Behringer has 4 teams working on 20 synths, the ARP 2600 and OSCar are just the next ones to be revealed. Do we really want this?