Superbooth 2021: Tiptop Audio wants to f#ck your sh#t up
While we're still reeling from the Buchla 200 Series collaboration Tiptop Audio hits us with some killer new effects modules. FSU and MODFX are from the same family of DSP based modules as the ZVERB and ECHOZ.
FSU
The FSU is designed to "fuck shit up", or at least so it seems which is odd because Tiptip Audio seems like such nice people. FSU features 3 banks of 8 algorithms but this time it's all about the nastier and meatier stuff. It has a bank of Distortions, a bank of Glitch effects and then a Sound-On-Sound looper bank in an old-school sampler kind of way
You get controls over parameters like drive, fidelity, rate and gain that vary depending on the bank which is selectable from the buttons along the top.
MODFX
Not unexpectedly the MODFX is all about modulation effects. So this time the 3 banks cover Chorus, Flanger and Filter. The same sort of parameters are available for control plus input and Mix output knob.
The pricing is around the same as the other DSP modules at €199 and I'm really enjoying how they all look in the black front panels and orange motifs. Black faceplates are becoming more common in the Tiptop range.
Way Out 8
Another little module they have coming out is a simple passive output utility module that groups all your outputs together for organised routing to external mixers. So Way Out 8 is not a mixer or mute module it simply tidies up your output patching with ins going direct to outs.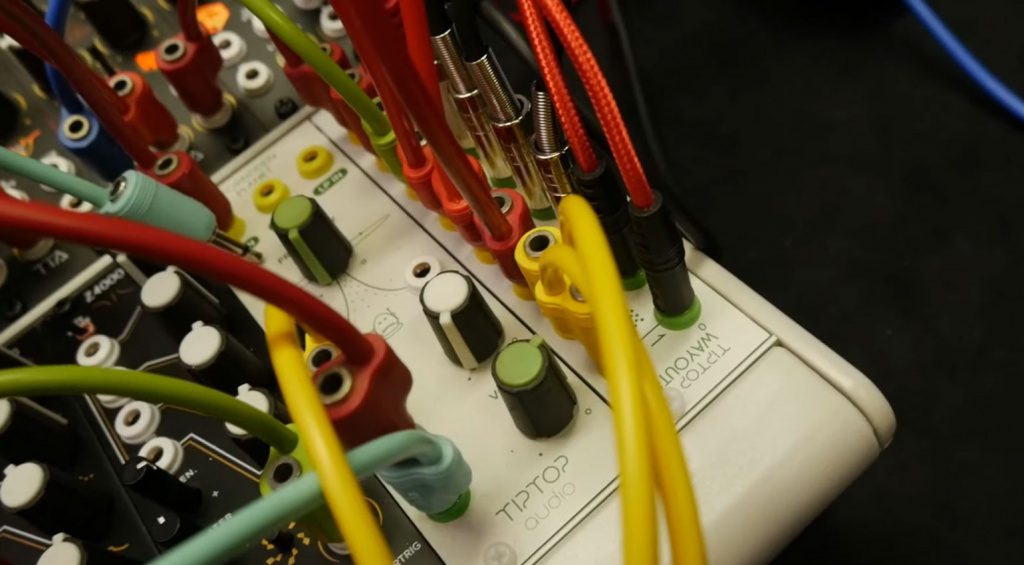 Tiptop Audio can be found in booth W470.
More information
Video
Image Sources:
Tiptop Audio Way Out 8: SonicState