Flying Reverb, Siberian Hamster, ReCONSTRUCT: Free Plugins of the Week
Flying Reverb by SuperflyDSP is a new free reverb plugin with a shimmer mode for some fantastic otherworldly atmospheres. This week's collection of the best free plugins also includes an aptly named RAT emulation from Witch Pig and ReCONSTRUCT, a neural-network-based synth.
SuperflyDSP Flying Reverb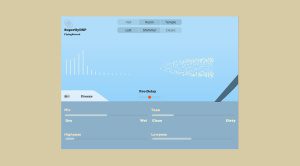 SuperflyDSP continues the Flying series with Flying Reverb. The plugin starts out rather conventionally: You can choose from three different rooms (hall, room, and temple) and adjust the pre-delay, dry/wet mix, and filters. But then it gets interesting: In addition to basic reverb, Flying Reverb offers Shimmer and Lost modes that turn your signals into endless, ethereal washes of sound. There's even a Freeze switch and built-in tape modulation. Not too shabby!
Flying Reverb is available for macOS, Windows, and Linux in VST3 and AU formats.
Witch Pig Siberian Hamster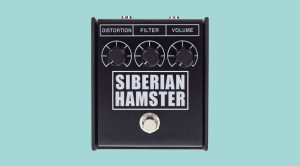 To be able to fully appreciate the name of this free plugin, you need to be familiar with this classic scene from Fawlty Towers. Of course, you can also simply take one good look at it to realize that Siberian Hamster by Witch Pig is of course an emulation of the classic RAT distortion pedal. And like the famous original, this pesky rodent is delightfully simple to use. You get Distortion, Filter, and Volume knobs, plus a bypass button. That's where the fun is at!
Siberian Hamster is available for macOS and Windows in VST3 and AU formats.
AudioFB ReCONSTRUCT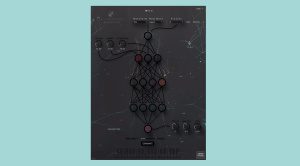 With AI being all the rage, AudioFB has set out to create a software synth that relieves you of the burden of having to dial in your sounds yourself. According to the developer, ReCONSTRUCT uses neural networks to come up with countless timbre variations using just a few basic parameters. You need the full version ($29) to get access to the full set of controls, but the free version already offers a glimpse of what ReCONSTRUCT can do.
ReCONSTRUCT is available for macOS and Windows in VST, VST3, AU, and AAX formats.
Want more free plugins like Flying Reverb, Siberian Hamster, and ReCONSTRUCT? Check out our huge archive!
Videos about Flying Reverb and other free Plugins
* This post about Flying Reverb and other free plugins contains affiliate links and/or widgets. When you buy a product via our affiliate partner, we receive a small commission that helps support what we do. Don't worry, you pay the same price. Thanks for your support!
Image Sources:
superfly-dsp-flying-reverb: SuperflyDSP
witch-pig-siberian-hamster: Witch Pig
audiofb-reconstruct: AudioFB