Experiverb, Usynth Drive, Proteus: Free plugins of the week
Experiverb by Audiomodern is a very cool shape-based reverb that's only available for a limited time, so you'll need to be quick! This week's collection of the best free plugins also features Ujam Usynth Drive, a software synth for some banging house tracks, and Proteus, a neat utility that allows you to capture the knobs of your guitar amps or pedals. Enjoy!
Audiomodern Experiverb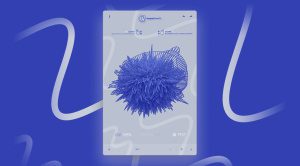 Looking for a reverb that ventures a little bit off the beaten path? Don't miss Experiverb by Audiomodern! The algorithmic reverb is based on various unique and complex shapes. Experiment with the shapes until you find one that matches the sound you have in mind, and then drag it up and down to adjust the depth of the effect. Experiverb also allows you to save your own presets. The developer says that it'll be "gone forever" after December 4, 2022, so grab it while you can!
Experiverb is available for macOS 10.12 or higher and Windows 10 or higher in VST, VST3, AU, and AAX formats. It requires at least 200 MB of drive space.
Ujam Usynth Drive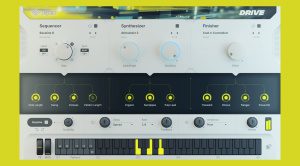 Ujam's Usynth series is all about software synths that pack a full-blown synth engine and sequencer in an easy-to-use shell. Other installments on styles like EDM, Synthwave, or Hip Hop. The latest release, Usynth Drive, is packed with sounds and sequences for house music, and it's completely free! Each sound consists of two layers and you can jam with the included sequences. If you dare, use the randomize feature to come up with new patterns, and us Ujam's signature Finisher effects.
Ujam Usynth Drive is available for Windows 10 or higher and macOS 10.14 or higher in VST2, AU, and AAX formats. It doesn't currently offer native support for Apple Silicon Macs.
GuitarML Proteus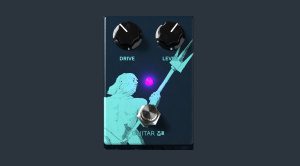 Proteus by GuitarML is a very cool utility that lets you capture any drive/gain/EQ knob of a guitar amp or pedal as a plugin for your DAW. On the surface, it looks similar to the developer's older SmartPedal plugin, but it uses new neural-network-based capture technology. There's a separate capture utility that allows you to record your amp or pedal at different settings, and then turn that into a plugin with two simple knobs for Drive and Level. A library of pre-recorded tones is also available.
Proteus is available for Windows, macOS, and Linux in VST3, AU, and AAX formats.
Videos about Experiverb and other free plugins
Image Sources:
audiomodern-experiverb-01: Audiomodern
ujam-usynth-drive: Ujam
guitarml-proteus: GuitarML