Essence Plus, Denoiser Classic, Quentin: Free Plugins of the Week
Essence Plus by Ronan Fed is a 3-oscillator polysynth with heaps of modulation and a couple of cool extras. This week's collection of free plugins also features a zero-latency denoiser for music and post-production and Quentin, a bubbly polyrhythmic synth built around a massive arpeggiator.
Ronan Fed Essence Plus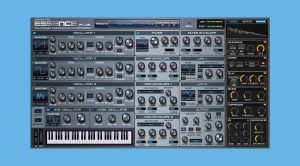 Essence Plus by Ronan Fed has everything you could want from a subtractive polysynth, and then some. It features three multi-voice oscillators, each of which has its own panning control and can operate with up to eight voices in unison. That's the recipe for some seriously fat trance leads and more. Essence Plus also has a good selection of envelopes and LFOs, as well as a built-in arpeggiator and chord generator. Furthermore, a selection of effects is available for sound shaping.
Essence Plus is a VST/VST3 plugin for Windows.
Bertom Audio Denoiser Classic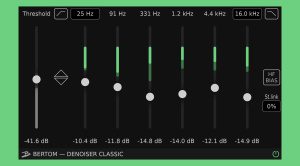 Bertom Audio has updated Denoiser to version 3.0. The free version of the plugin is now called Denoiser Classic. Besides music and post-production, Denoiser Classic also lends itself to live use due to its zero-latency design. You can fine-tune the denoising for six separate frequency bands, and adjust the overall threshold. There's also a paid version (Denoiser Pro, $25) that features individual threshold controls for each band and an adaptive mode.
Denoiser Classic is available for macOS, Windows, and Linux in VST3, AU, and AAX formats.
Fanan Team Quentin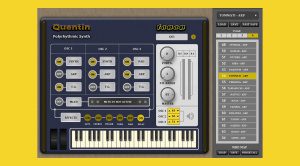 Fanan Team is known for its unique software instruments that often venture off the beaten path, and Quentin is no exception. The software synth features three independent oscillators that generate sounds using morphed wavetables, various filters, an analog "dirt engine", and more. They're driven by a massive polyrhythmic arpeggiator with no less than 999 randomizable patterns to choose from. There's also a 32-step trance gate and a "motorized LFO" that's actually nine LFOs in one.
Quentin is a VST/VST3 plugin for Windows.
Want more free plugins? Check out our huge archive!
Videos about Essence Plus and other free plugins
Image Sources:
ronan-fed-essence-plus: Ronan Fed
bertom-audio-denoiser-classic: Bertom Audio
fanan-team-quentin: Fanan Team