Tungsten, Cesium, JS Inflator, Substitute: Free Plugins of the Week
This week, we revel in the AI-generated steampunk glory of Tungsten and Cesium – a new pair of free plugins by Green Oak Software. Also in this week's collection of the best freebies: A clone of the Sonnox Oxford Inflator and a virtual analog polysynth.
Green Oak Software Tungsten and Cesium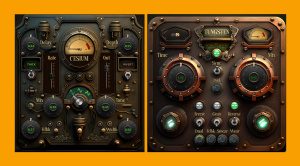 Rumor has it that AI played a significant role in designing the steampunk GUIs of Green Oak Software's two new free plugins Tungsten and Cesium. Beneath the extravagant graphics, Tungsten is a delay plugin with the welcome additions of Ducking, Freeze, Granular, and Reverse functions. Cesium is a pretty straightforward chorus whose most unusual feature is a choice of waveforms for the modulation. The graphics aren't my taste, but the effects do seem quite nice.
Tungsten and Cesium are available for macOS and Windows in VST3 and AU formats.
Kiriki Liszt JS Inflator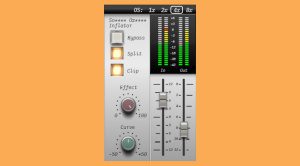 JS Inflator by Kiriki Liszt is a free clone of the popular Oxford Inflator plugin by Sonnox, which has been a favorite for many years for adding punch and glue to a mix without compressing the living hell out of it. JS Inflator has a beautifully clean and uncluttered GUI that offers all of the features of the original, including the band split function (since version 1.5). The plugin also offers up to 8x oversampling. If you're on Windows and looking for a free Inflator alternative, this one's for you.
JS Inflator is currently only available as a VST2/VST3 plugin for Windows (64 bit).
If you're on a different platform or would rather go for the original, here it is:
Flandersh Tech Substitute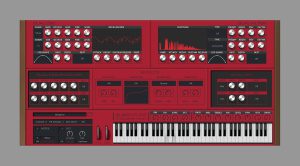 Flandersh Tech is back with Substitute, a virtual analog polysynth with dual oscillators. In addition to a selection of basic waveforms, Substitute allows you to record your own single-cycle waveforms, which opens up a wide range of sonic possibilities. It's also got dual multi-mode filters, a nice selection of modulators, a bunch of built-in effects, and a chord generator / arpeggiator. According to Flandersh Tech, Substitute can even control other plugins via its virtual CV outputs.
Substitute is a VST3 plugin for Windows.
Need more free plugins? Check out our huge archive!
Videos about the free Tungsten and Cesium Plugins
* This post contains affiliate links and/or widgets. When you buy a product via our affiliate partner, we receive a small commission that helps support what we do. Don't worry, you pay the same price. Thanks for your support!
Image Sources:
green-oak-software-tungsten-caesium-01: Green Oak Software
kiriki-liszt-js-inflator: Kiriki Liszt
flandersh-tech-substitute: Flandersh Tech