MXTune, UltraSynth, Ring of Saturn: Free Plugins of the Week
MXTune is a free pitch correction plugin that lets you edit vocal recordings in true Melodyne fashion. This week's collection of free plugins also includes a synth with no less than five X/Y pads for modulation, and a ring modulator from outer space.
Liuanlin-MX MXTune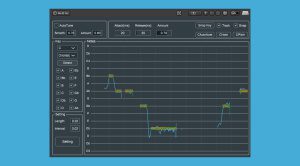 Looking for a free alternative to Melodyne and other pitch correction plugins? MXTune by Liuanlin-MX could be just what you need. Just like any Autotune-style plugin, MXTune lets you select a key (it can also do that for you!) and adjust the intensity of the effect using the Smooth and Amount parameters. Moreover, you can even see your melody and edit individual notes on screen, just like Melodyne! MXTunes's algorithm is based on Autotalent and Soundtouch. Excellent stuff!
MXTune is available as a VST plugin for Windows and Linux.
UhhYou UltraSynth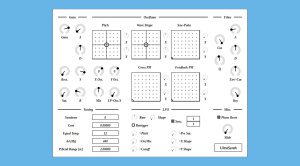 It's been a while since we've featured one of UhhYou's experimental plugins in this column, so it's about time! UltraSynth is a software synthesizer that lets you modulate all parameters of its oscillator using five X/Y pads. This allows for all sorts of interesting timbres and can also be modulated by an LFO. The sound is then shaped by a resonant filter and envelope. Due to 64-bit oversampling, the developer admits that the CPU load is quite high.
UltraSynth is available for Windows and Linux in VST3 format. There's also a build for macOS, although UhhYou says that you'll need to bypass Apple's Gatekeeper service to install it.
Morbid Electronics Ring of Saturn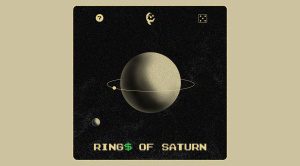 Ring of Saturn by Morbid Electronics is a free, single-voice ring modulator plugin that lends itself to all sorts of retro-futuristic outer-space effects. In addition to ring modulation, Rings of Saturn also delivers a palette of chorus-y sounds and even stereo spread. There's even a parameter randomizer in case you've feeling adventurous. If you're looking for a quick way to transform any sound into something weird and unique, look no further!
Ring of Saturn is available for macOS and Windows in VST, VST3, and AU formats.
You'll find many more free plugins in our huge archive!
Video about MXTune
Image Sources:
liuanlin-mx-mxtune: Liuanlin-MX
uhhyou-ultrasynth: UhhYou
morbid-electronics-ring-of-saturn: Morbid Electronics