InfernalSynth, Wasted Audio, KClip Zero: Free Plugins of the Week
InfernalSynth by Sjoerd van Kreel is an impressive semi-modular synthesizer that offers sound designers a wealth of opportunities – open source and for free! This week's collection of free plugins also includes a useful mixing bundle by Wasted Audio and a free version of Kazrog's excellent variable-curve clipper.
Sjoerd van Kreel InfernalSynth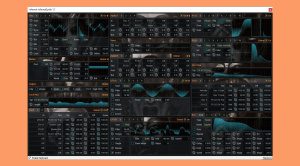 It doesn't happen very often that we come across a free plugin that's nothing short of spectacular. One look at InfernalSynth and you realize that this open-source software synth isn't for the faint of heart. You get four oscillators with several modes and lots of complex waveforms, plenty of filter modes, and a highly flexible structure that lets you go crazy with modulation. It may have a bit of a learning curve, but InfernalSynth looks like a sound designer's dream.
InfernalSynth is currently available for Windows as a VST3 plugin.
Wasted Audio WSTD EQ and WSTD Flanger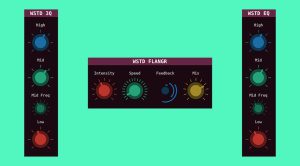 Wasted Audio has released a bunch of simple, but very useful mixing plugins. WSTD EQ is a 3-band equalizer with semi-parametric mids. The developer says that it does add a bit of coloring to the signal and that it isn't meant to be completely neutral. WSTD 3Q is the same plugin but with separate outputs for each band. Lastly, WSTD Flanger is a cool little flanger plugin that delivers a wide range of sounds with just a few simple controls.
The Wasted Audio WSTD plugins are open-source and currently available for Windows, macOS and Linux in VST2, VST3, LV2, CLAP, and standalone formats.
Kazrog KClip Zero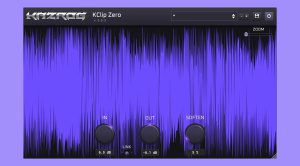 Kazrog KClip Zero gives you a free taste of the developer's excellent KClip 3 plugin. Like KClip 3, KClip Zero offers a variable clipping curve that lets you dial in just the right amount of clipping for increased loudness or saturation. It also offers up to 16x oversampling during offline bouncing. While it lacks some of the more advanced features of the paid version (like additional clipping modes and M/S processing), KClip Zero is a very useful tool to have in your arsenal.
KClip Zero is available for macOS and Windows in VST, VST3, AU, and AAX formats.
Check out our archives if you can't get enough free plugins!
Videos about InfernalSynth and other free plugins
Image Sources:
sjoerd-van-kreel-infernalsynth-01: Sjoerd van Kreel
wasted-audio-wstd-bundle: Wasted Audio
kazrog-kclip-zero-01: Kazrog