JS80P, Magnus Lite, Fuzzy: Free Plugins of the Week
JS80P is a free software synth inspired by the iconic Yamaha CS-80! This week's collection of the best free plugins also features Magnus Lite, a clipper and limiter by HoRNet Plugins, and Fuzzy, a nice fuzz by Linda Audio.
Attila M. Magyar JS80P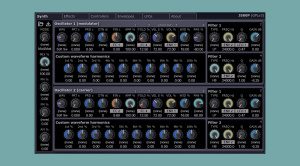 It's easy to see which legendary synth inspired developer Attila M. Magyar to create JS80P: the famous Yamaha CS-80. Although it isn't an exact emulation, JS80P offers a similar approach with full sets of controls for both oscillators. Each oscillator also has its own pair of multi-mode filters, as well as a custom waveform harmonics section. With features like wavefolding, AM, FM, and phase modulation, JS80P packs quite a punch for a free synth.
JS80P is currently available as a VST3 plugin for Windows and Linux.
HoRNet Plugins Magnus Lite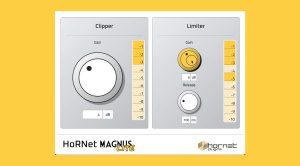 HoRNet Plugins Magnus Lite gives you a brickwall limiter and clipper in one plugin. Based on HoRNet's fully-featured Magnus MK2, Magnus Lite offers separate gain controls for the clipped and limiter. Furthermore, there's a release knob for adapting the limiting characteristic to your signal. Both sections also feature their own level meters. Although it lacks some of the features of the paid version, Magnus Lite is a quick and easy way to add punch and loudness to your tracks.
Magnus Lite is available for macOS and Windows in VST, VST3, AU, and AAX formats.
Linda Audio Fuzzy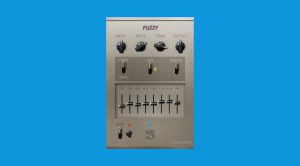 Fuzzy by Linda Audio is a versatile fuzz effect that goes very well with the developer's free SuperCrunch guitar amp simulation we featured a few weeks ago. With two selectable fuzz modes, drive and tone controls, input and output level knobs and a built-in noise gate, Fuzzy easily adapts to any signal you throw at it. Moreover, there's even an 8-band graphic EQ with automatic gain compensation that allows you to craft custom tones.
Fuzzy is available in VST and VST3 formats for Windows.
For many more free plugins like JS80P, Magnus Lite and Fuzzy, check out our archive!
Videos about JS80P and other free plugins
Image Sources:
attila-m-magyar-js80p: Attila M. Magyar
hornet-plugins-magnus-lite: HoRNet Plugins
linda-audio-fuzzy: Linda Audio