Scratchpad, Hammer, Sonicrusher: Free Plugins of the Week
Scratchpad is a free lo-fi synth that delivers tasteful keys, pads, and basses for your hip hop tracks! This week's collection of the best free plugins also features not one, but two excellent compressors: Hammer and Sonicrusher.
Patent Sounds Scratchpad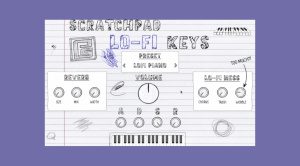 If you're into lo-fi hip hop, you're going to love Scratchpad by Patent Sounds. From its artfully penciled GUI, the plugin serves up a carefully curated collection of sampled keys, pads, basses, and other sounds that are perfect for adding tasteful vibes to any track. Scratchpad also includes a unique "lofiness" effect (a combination of chorus, distortion, and wobble), as well as various textures and noises. I'm sure it works great with SketchCassette!
Scratchpad is available for Windows and macOS in VST, VST3, AU, and AAX formats.
Vidar Audio Hammer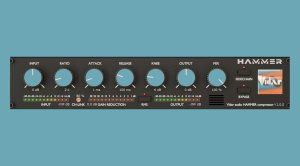 Like the name suggests, Hammer by Vidar Audio is a hard-hitting compressor plugin. Instead of modeling a specific hardware unit, Hammer is a hybrid of modern and vintage compressor designs. The amount of compression is controlled by the input knob, just like on the classic 1176. Hammer also offers ratio, attack, and release knobs, as well as adjustable knee and a mix knob for parallel compression. There's even an external sidechain input and a channel link feature.
Hammer is available for Windows and macOS in VST3, AU, and AAX formats.
Linda Audio Sonicrusher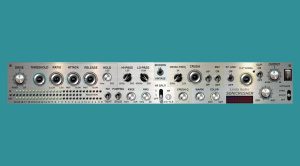 The second compressor this week is Sonicrusher by Linda Audio, a feature-laden plugin capable of all flavors of compression. Besides a choice of detector modes (feed-forward, feed-back), it offers adjustable knee and a pair of high-pass and low-pass sidechain filters. While it isn't a full multiband compressor, it does have a unique Split mode that processes high frequencies slightly differently. With an additional Crush section, a clipper, and a mix knob, Sonicrusher has it all.
Sonicrusher is available for Windows and macOS (Intel only, M1 planned) in VST, VST3, and AU formats.
Check out our huge archive for many more free plugins!
Videos about Scratchpad and other free plugins
Image Sources:
patent-sounds-scratchpad: Patent Sounds Scratchpad
vidar-audio-hammer: Vidar Audio
linda-audio-sonicrusher: Linda Audio