DR-84, Le Phonk, ComPressure: Free plugins of the week
Bathe in the glory of 80s drum machines with DR-84, a free rompler packed full of samples of the LinnDrum, TR-707, and other timeless classics. This week's collection of free plugins also includes a hard-hitting distortion effect with built-in OTT compression and a versatile dual-channel compressor.
Pepto Audio DR-84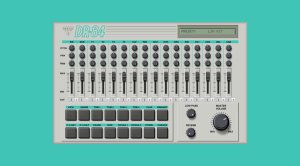 DR-84 by Pepto Audio delivers instant 80s nostalgia! This free drum machine rompler brings the sounds of the early sample-based drum computers to your DAW. In addition to six drum machine kits (LinnDrum, TR-707, Drumulator, DMX, RX11, and SDSV), DR-84 includes a bunch of hybrid kits geared toward modern synthwave music. Each channel has individual volume, pitch, pan, and trim controls and can be assigned to an individual output. Great stuff!
DR-84 is available for macOS and Windows in VST, VST3, and AU formats.
Xynth Audio Le Phonk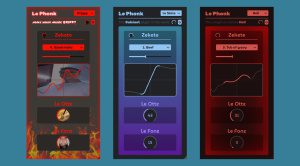 Xynth Audio calls Le Phonk "the juiciest plugin in the world". It offers three distinct sections: an aggressive distortion effect with six different modes, OTT-style upward/downward compression, and a soft clipper. The simple controls (one knob/slider per section) make for a quick workflow, and you can choose from a variety of skins. While it's clearly not meant for meticulous sound shaping, Le Phonk looks like a fun way to add punch and grit to anything you throw at it.
Le Phonk is available for macOS and Windows in VST3 and AU formats.
Pelennor DSP ComPressure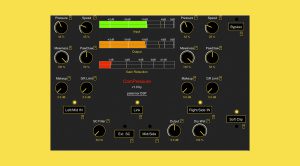 ComPressure by Pelennor DSP is a versatile dual-channel compressor with an external sidechain input. You can dial in the desired amount of compression per channel and adjust the speed and makeup gain. In addition to this, the Mewiness control lets you apply Vari-Mu-style compression. There's also a high-pass filter for the internal or external sidechain, and a dry/wet knob for parallel compression. The GUI is a bit basic, but the features speak for themselves.
ComPressure is available for macOS and Windows in VST3, AU, and CLAP formats.
Looking for more free plugins? Check out our huge archive!
Videos about DR-84
Image Sources:
pepto-audio-dr-84: Pepto Audio
xynth-audio-le-phonk: Xynth Audio
pelennor-dsp-compressure: Pelennor DSP