Wah Pedal, Localizer, Bonnie: Free plugins of the week
This week's collection of the best free plugins starts off with a nice emulation of a classic, Hendrix-style Wah Wah Pedal by Nembrini Audio. Localizer is a positioning emulator that lets you place audio at specific locations in space, while Bonnie is a straightforward drum sample player with lots of good ideas.
Nembrini Audio Wah Pedal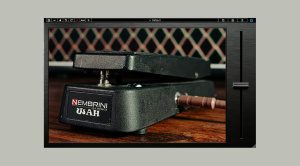 The amp and effects experts from Nembrini Audio are back with another awesome freebie! Not surprisingly, this free plugin emulates a Wah Pedal, but not just any Wah. It's based on the original Cry Baby created by the Thomas Organ Company (before Dunlop copied it), which shaped the sound of many famous songs by Jimi Hendrix. Just like a real wah, it's very simple: a nice picture and a big slider – that's pretty much it. But that's all you need for some classic wah tones!
Nembrini Audio Wah Pedal is available for macOS and Windows in VST, VST3, AU, and AAX formats. It's also available for iOS as a standalone, AUv3, or Inter-app audio effect.
Plinnie Localizer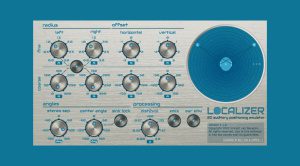 Localizer is a positioning emulator that allows you to place an audio signal anywhere in a virtual space around you – front to back, left to right, top to bottom. In a nutshell, it modifies the volume and phase of the left and right channels to create the illusion of three-dimensional audio. There's even a directional filter that emulates the anatomy of the head and ear. If you want to experiment with spatial audio without investing in an Ambisonics system, here you go!
Localizer is available in VST3 and AU formats for macOS and Windows.
Fanan Team Bonnie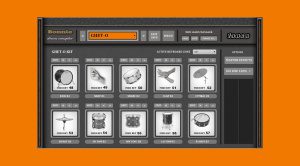 Like many of Fanan Team's plugins, Bonnie has a bit of a band-in-a-box vibe to it, but make no mistake: It's a very useful little drum sample player that's much cooler than it looks. You can load your own WAV or MP3 samples into its ten slots, apply effects to each one individually, and play them using your MIDI keyboard or drum pads. There's even a morphing system that allows you to blend any two drum elements together. Bonnie comes with 30 drum kits, but it's more fun to build your own!
Bonnie is a VST/VST3 plugin for Windows.
Looking for more free plugins like Wah Pedal? Check out our archive!
Videos about Wah Pedal and other free plugins
Image Sources:
nembrini-audio-wah-pedal: Nembrini Audio
plinnie-localizer: Plinnie
fanan-team-bonnie: Fanan Team