BPB64, Micro Keys, Pitch Drift: Free Plugins of the Week
2023 is off to a good start with BPB64, an awesome free C64 synthesizer by Bedroom Producers Blog. This week's collection of the best free plugins also includes a fun rompler for all fans of 90s house and a tool to add subtle pitch variations to your tracks.
Bedroom Producers Blog BPB64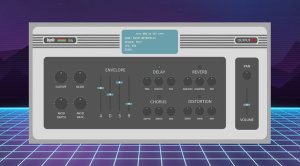 Happy new year everyone! We kick off 2023 with BPB64 by Bedroom Producers Blog, a free sample-based instrument that brings you the legendary sounds of the Commodore C64. Bathe in the timeless glory of the SID chip with 37 multi-sampled basses, pads, leads, arpeggios, and more. You can tweak the sounds using a low-pass filter, envelope, modulation, and four built-in effects (delay, reverb, chorus, and distortion). Not just for chiptune enthusiasts!
BPB64 is available for macOS and Windows in VST and AU formats.
Meat Beats Micro Keys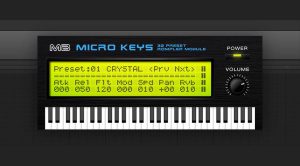 Prefer the sounds of 90s house and garage? No problem! Micro Keys by Meat Beats includes 32 sounds taken from the classic rackmount synths of the era. From house pianos and organs to strings and synths to some deep-thumping basses, it's all there! You even get a tenor saxophone for good measure. Micro Keys lets you tweak the sounds with a filter, envelope, modulation, and reverb. It's even got an authentic LCD display to take you straight back to the nineties!
Micro Keys is available for macOS and Windows in VST, VST3, and AU formats.
Baby Audio Pitch Drift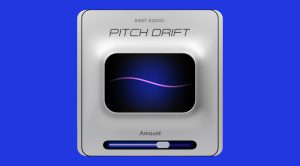 After Magic Switch and Magic Dice, Baby Audio has released another cool little freebie with a square GUI. Pitch Drift only does one thing, but it does it well. The plugin introduces slight pitch fluctuations that make your tracks sound more natural and your synthesizer sounds more "analog". After all, nothing in the real world is ever 100% in tune. You can dial in the desired amount using the plugin's single slider. The effect is based on the same algorithm as the Drift knob in Super VHS.
Pitch Drift is available for macOS and Windows in VST, VST3, AU, and AAX formats.
More free plugins like BPB64
Videos about BPB64 and other free plugins
Image Sources:
bedroom-producers-blog-bpb64: Bedroom Producers Blog
meat-beats-micro-keys: Meat Beats
baby-audio-pitch-drift: Baby Audio