TugMultiEffect, Kitton 2, Overheat: Free Plugins of the Week
TugMultiEffect is a free modular multi-FX plugin that lets you rearrange the routing as you please. This week's collection of the best free plugins also includes a full-blown virtual drum kit and an analog-modeled saturator.
2Rule TugMultiEffect: Modular Multi-FX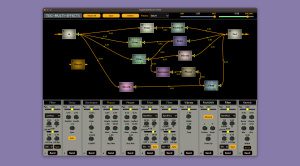 TugMultiEffect by 2Rule covers all your bases with no less than 11 different effects ranging from reverb and delay to chorus, phaser, and tremolo, to various filters, distortion, bitcrushing, and more. And as if that wasn't enough, the plugin lets you rearrange and route these effects in a truly modular fashion. Simply connect the various effect blocks using virtual patch cables to create a vast array of one-of-a-kind effect combinations. Awesome stuff!
TugMultiEffect is a VST3 plugin for macOS and Windows.
Fanan Team Kitton 2: Free Virtual Drum Instrument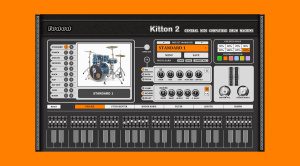 Fanan Team Kitton 2 is a virtual drum instrument that contains no less than 20 GM-compatible drum kits for various styles. You can edit each individual instrument using six built-in effects like compression, saturation, EQ, pitch-shifting, filters, and more. Furthermore, Kitton 2 even offers a round-robin feature for added realism, as well as the option to morph between different sounds. That's some powerful stuff for a free software instrument!
Kitton 2 is available for Windows in VST and VST3 formats.
Sampleson Overheat: Analog Tube Saturation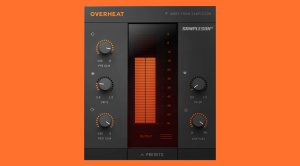 Overheat by Sampleson is a saturation plugin that replicates the natural distortion and compression of analog tube circuits. In addition to pre and post gain controls and a drive knob for that sweet tube saturation, Overheat offers a color control for additional tone shaping. Moreover, a low pass filter is also included, as is a generous level meter. The developer says that Overheat is great for vocals, drums, guitars, bass, synths, and anything else you throw at it.
Overheat is available for macOS and Windows in VST3 and AU formats.
For many more free plugins like TugMultiEffect, check out our archive!
Videos about TugMultiEffect and other free plugins
Image Sources:
2rule-tugmultieffect: 2Rule
fanan-team-kitton-2: Fanan Team
sampleson-overheat: Sampleson