The 5 Best Microphones 2016: Shure, Lewitt, Chandler, Ocean Way, Townsend
In the world of 'Pro Audio', microphones have clearly brought the most significant technical advancements this year. The developments that have risen this year alone should be celebrated, bringing new dimensions to working in the studio and on the stage. Here's my Top 5 from 2016, which I've chosen for their innovative design and glowing user reviews. Here they are, listed in alphabetical order:
Shure KSM8
This is a microphone which was released just as Gearnews launched, so finally now I can give it the spotlight it deserves. This is also the only stage microphone in our list, designed primarily for vocals, but of course could prove useful elsewhere. The KSM8 follows in the footsteps of the KSM9, two microphones that utilise a dual diaphragm design.
Unlike some of the other microphones below, their dual diaphragm arrangement isn't used for changing the polar pattern or other similar features, but is used to achieve depth to the sound, even at a distance. For me, this is genius use of the proximity effect. I'm not aware of any other microphone that offers this. I haven't personally used a KSM8 yet, but the KSM9 is my favourite stage vocal mic, and I've been recommending it for several years now. The difference between the two models is that the KSM9 is, unsurprisingly, a condenser. The KSM8 however, is the first ever dual diaphragm dynamic mic. After the SM58, is this the best microphone Shure have ever made?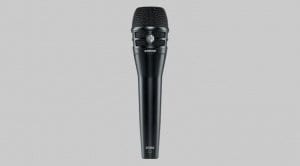 Lewitt LCT 640 TS
The LCT 640 TS isn't going to win any awards for it's name, but who cares what it's called. This '414' style microphone offers a dual diaphragm capsule to enable remote polar pattern control via software. With a really intriguing video, this microphone has plenty of tricks up it's 'cable'. For example, the polar pattern can be altered even in the mixing process, one LCT 640 TS can offer stereo recording and each mic made will work as a matched pair with another.
I will be using this microphone in the new year as my colleague has just taken in a demo model for review. I have already seen the mic though, and can report it is particularly well built. It also comes in a very durable case with all the accessories you need including a magnetic pop shield. Rumour has it, that the designer involved in the LCT 640 TS, has pedigree microphone manufacturer experience to draw on.
Chandler Abbey Road REDD
Earlier I mentioned that I compiled this list from the most innovative microphone releases this year. The Chandler REDD might not look like the most advanced product this side of the 1960's, but appearances can be deceptive. Whilst it might have a retro-style look and a valve inside, the REDD microphone is actually pushing the boundaries of typical studio microphone design. This is the first 'microphone system' to harbour a pre-amp in the same product, allowing the cable run from the capsule to the pre-amp to be as short as possible. Read my earlier post about the REDD mic to see what the Abbey Road engineers think.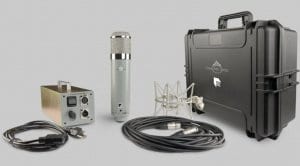 Ocean Way RM1-B
So far we've seen a dynamic, a condenser and a valve mic. Here, then, is the most intriguing ribbon microphone to be announced this year. We all love a ribbon microphone because they sound very natural. Unfortunately, though, we don't use them as often as we should because of inherent problems that they typically exhibit. The two key issues are noise floor and frequency response. Ocean Way have managed to combat both of these with the RM1-B, by using high-intensity NeO-powered magnets. This means the RM1-B has a frequency response beyond an impressive 25kHz. See the previous story here.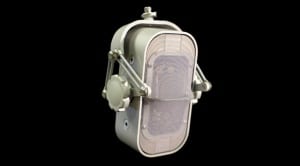 Townsend Labs Sphere L22
If you were to ask anyone which microphone was the most interesting and technically advanced this year, it has to be the Townsend Labs Sphere L22. This 'microphone system' has so many features to offer, thanks to its dual diaphragm design. This product demonstrates what innovation is all about, taking several known technologies and delivering a comprehensive solution that delivers more than anyone thought was currently possible.
The Sphere L22 quickly became one of our most talked about topics this year as engineers and musicians realised what Townsend Labs were presenting. Features include everything the LCT 640 TS offers, such as stereo recording and polar pattern control, including control in the post environment. However, the Sphere L22 then uses this as a basis to perform detailed emulations of various well-known microphones. Add in the fact the two diaphragms can also combat changes in proximity effect between takes, there isn't much the L22 can't do. Apparently the first units are shipping soon.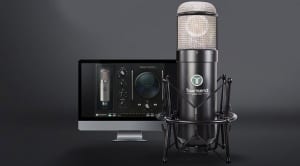 That's my Top 5 from 2016! Have a Merry Christmas and a Happy New Year!
Image Sources:
Shure KSM8 Microphone: shure.co.uk
Chandler Limited REDD Microphone: A mic and preamp in one!: chandlerlimited.com
Ocean Way RM1-B Ribbon Microphone: oceanwayaudio.com
Townsend Labs Sphere L22: townsendlabs.com