4 Results for "OLED"
Winter Garden are presenting their Eloquencer, an 8 track sequencer dripping with per-step probability and pattern generating randomness.
Launching at Winter NAMM, the new HeadRush multi-effects processor looks set to challenge the Line 6 Helix for its strong position in the market.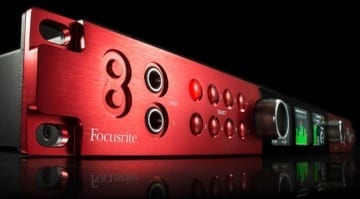 64 inputs and outputs; Thunderbolt, Pro Tools HD and Dante; mic, line and instrument; ADAT, S/PDIF and Word Clock; the Red 8Pre has got it all in every colour as long as its red.