13 Results for "Faders"
Go to the website, design your dream MIDI controller using knobs, buttons and faders on a 4 x 4 grid and hit the order button. That's the plan and they are taking preorders on Kickstarter to make it happen.
ZOOM has a new flagship portable field recorder, the F8n, with lots of interesting technology. We can see this one being a market success - it has everything but the kitchen sink!
Beautiful little boxes of sound from artist and electronic designer Love Hultén. Based on an Axoloti core and can be programmed for any sort of synthesis and effects. You must have at least one of each.
A mysterious and rather foggy video hints at something with glowing faders that Roland are planning to announce on Monday the 5th March. What do we think? Sampler? Mixer? Groovebox? TR-8 Mk2?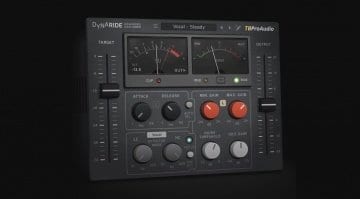 DynaRide probably won't smash drums in the style of a 1176, but might end up sounding cool and useful for other things - like more "surgical", mix leveling work. It looks modern, but with a vintage edge...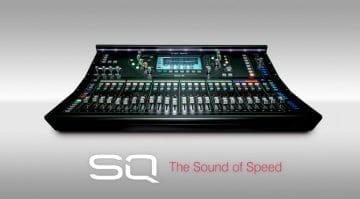 Need to upgrade your old live mixer to modern standards? A&H's new SQ-5 and SQ-6 digital mixers are capable of sub-0.7ms latency and variable bit depth.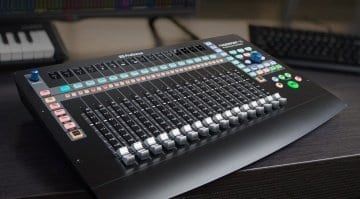 Like its name goes, the FaderPort 16 offers sixteen touch-sensitive, motorized faders for hands-on control over your audio levels. In addition, there are some 89 backlit buttons covering 104 DAW functions in ...
The Zoom LiveTrak L-12 is a reasonably compact unit and has a fair share of LED indicators, color knobs, and buttons. There doesn't seem to be much menu diving to do, which is good to know...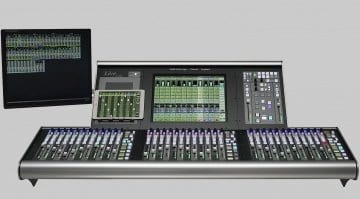 A mid-scale mixer, the L200 has enough controls and switches to impress a nuclear power plant supervisor, with an inverted T-chassis design, keeping essential controls within easy reach.
Arturia come up with two new MIDI controllers that look a lot like everyone else's but come stacked with 5000 sounds of Analog Lab 2 integration.